Some 5th and 6th grade students enjoyed lunch today with Mr. Smith, Superintendent and Mr. Korzelius, Principal….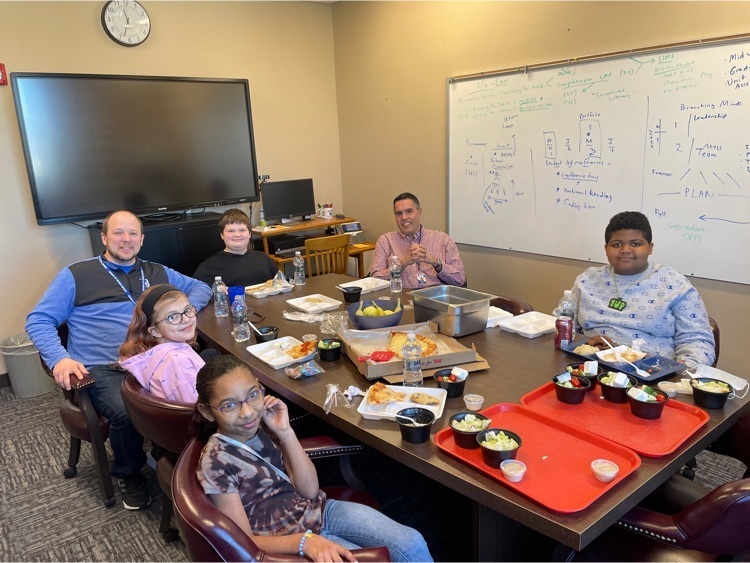 Good Morning BCSD Families: Please click here to read Jason Smith's latest Superintendent Update:
https://5il.co/166e8
Have a great weekend!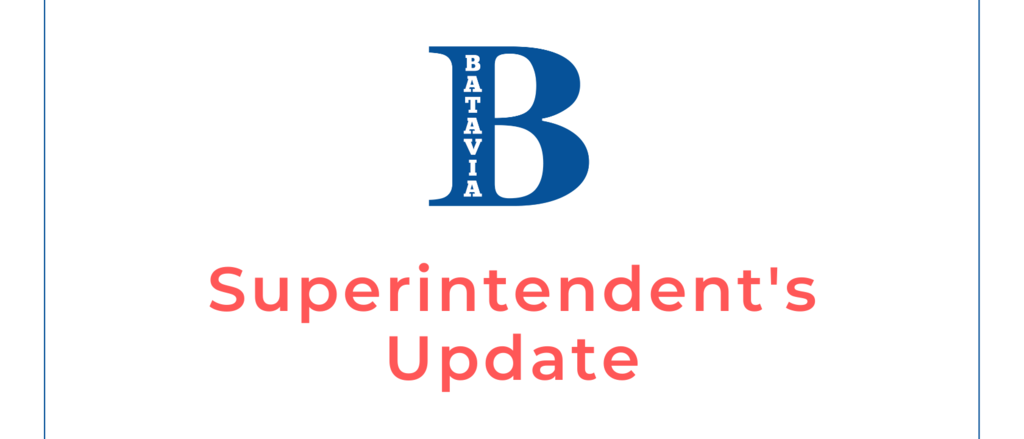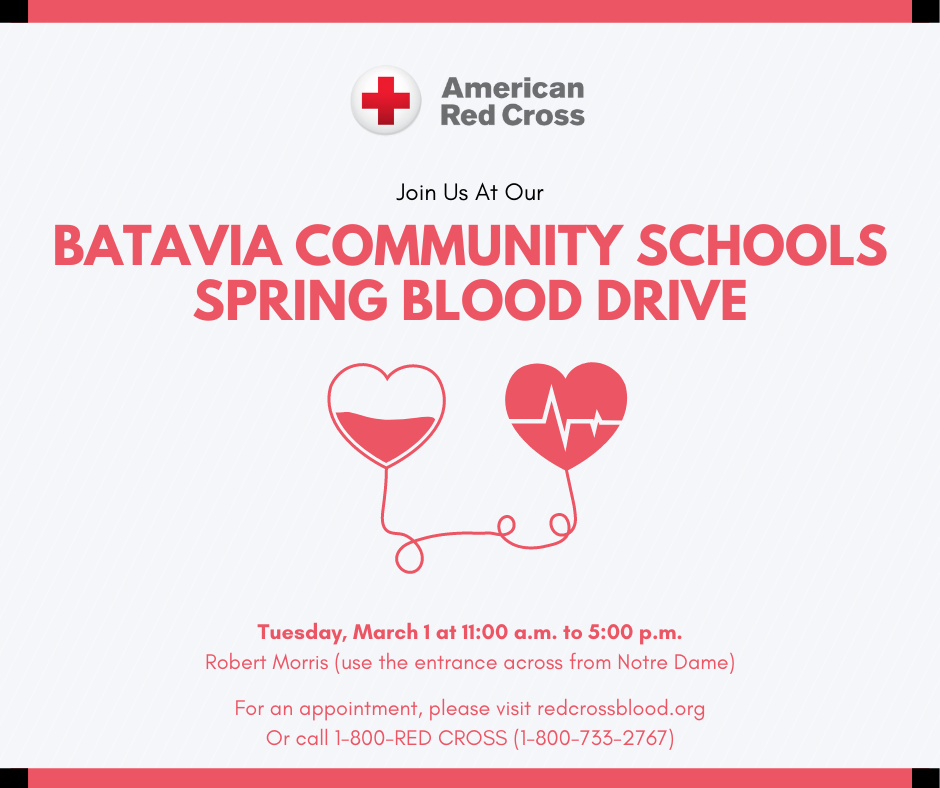 Bravo 👏 to our BHS Choral Ensembles on a beautiful concert last night! 🎶🎶🎼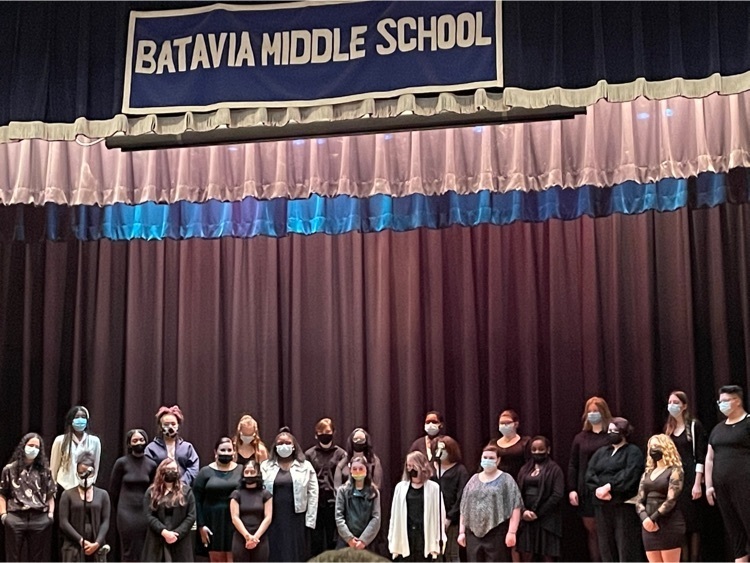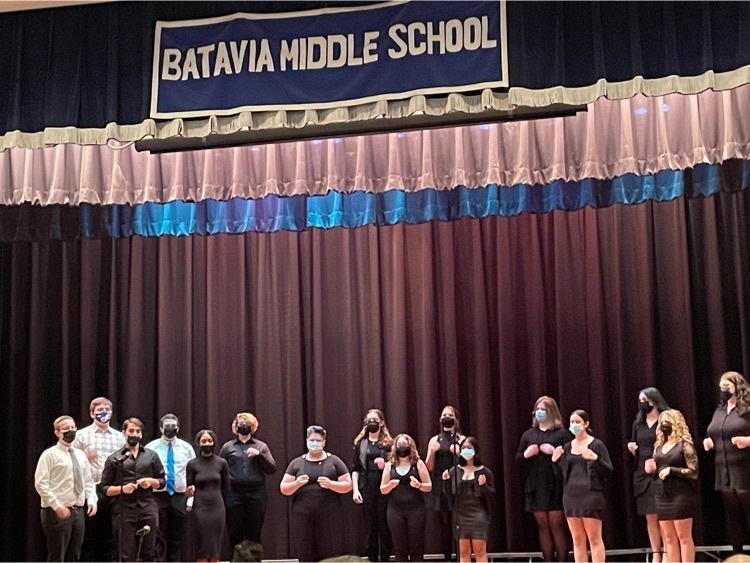 Good Morning BCSD, Click here to read Jason Smith's latest Superintendent Update:
https://5il.co/15g9i
Have a great weekend!
Due to the weather forecast for Friday, February 4, school and all after school activities have been cancelled. Thank you. Stay safe and stay warm!
Advanced Art Showcase Reception at GO ART tonight…Great job to all! 💙👏💙👏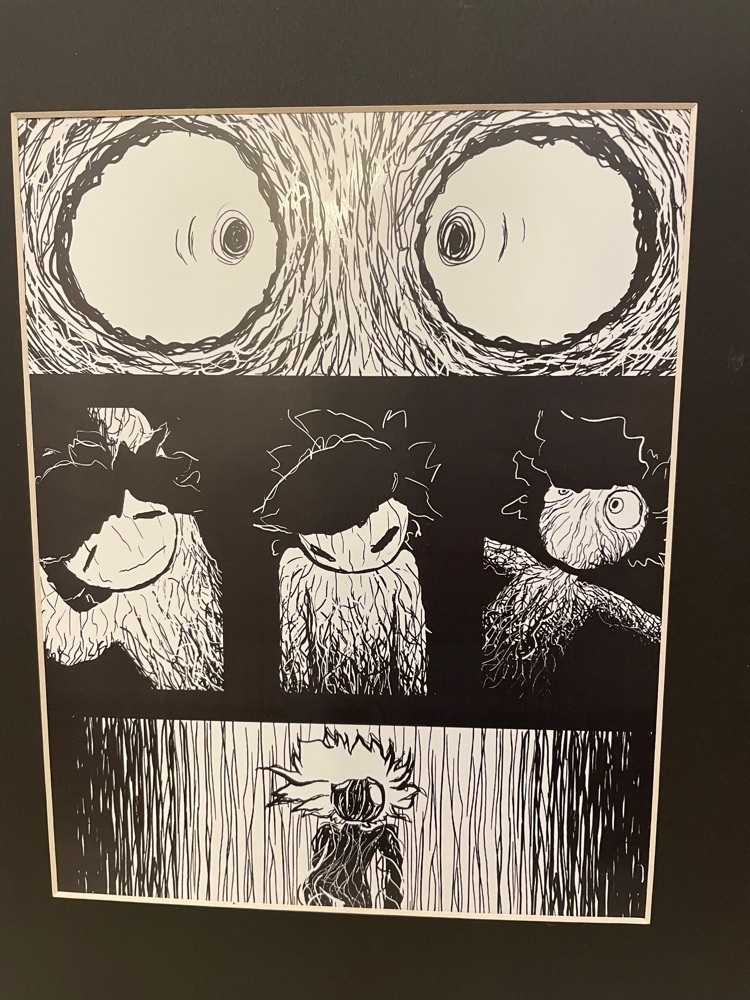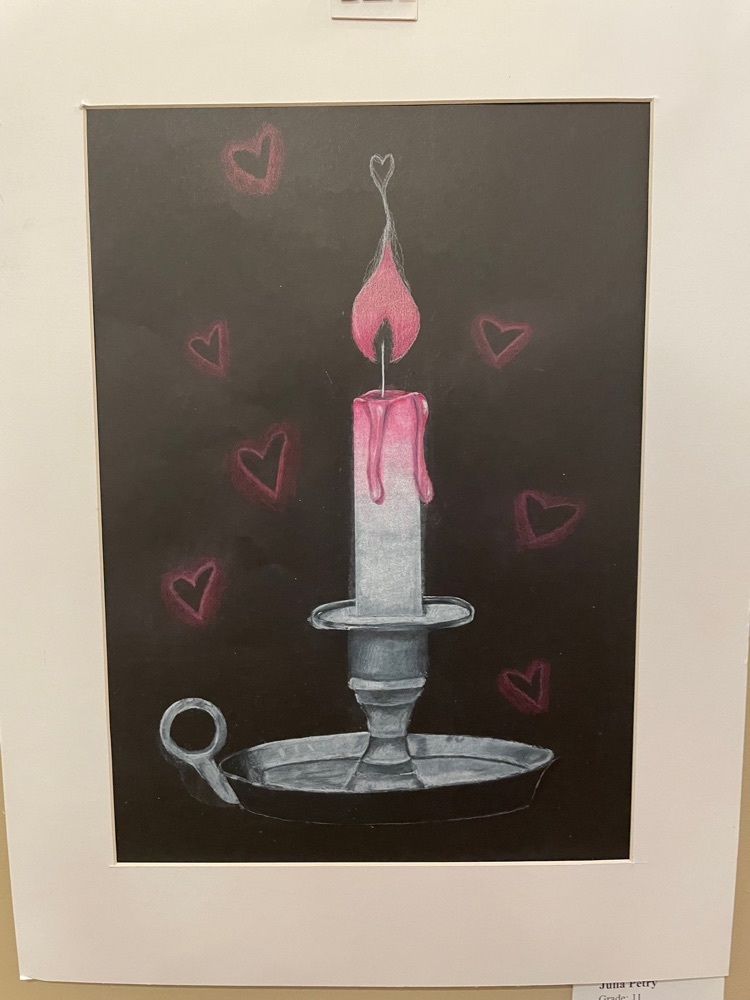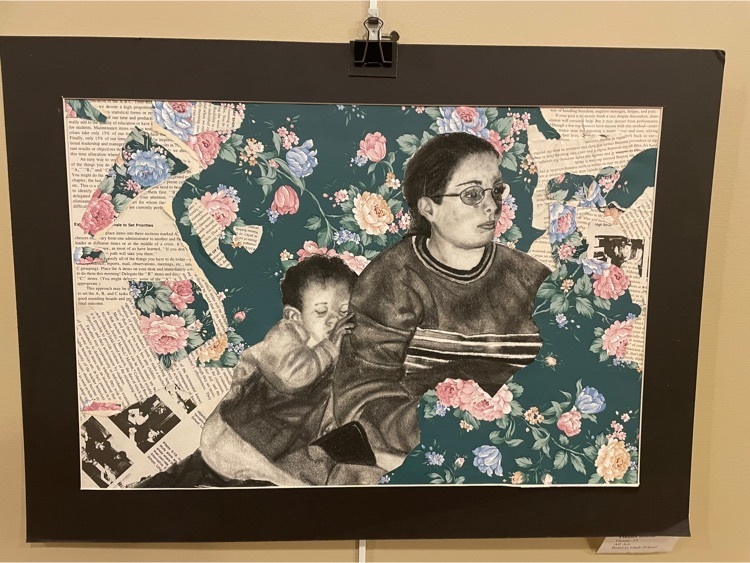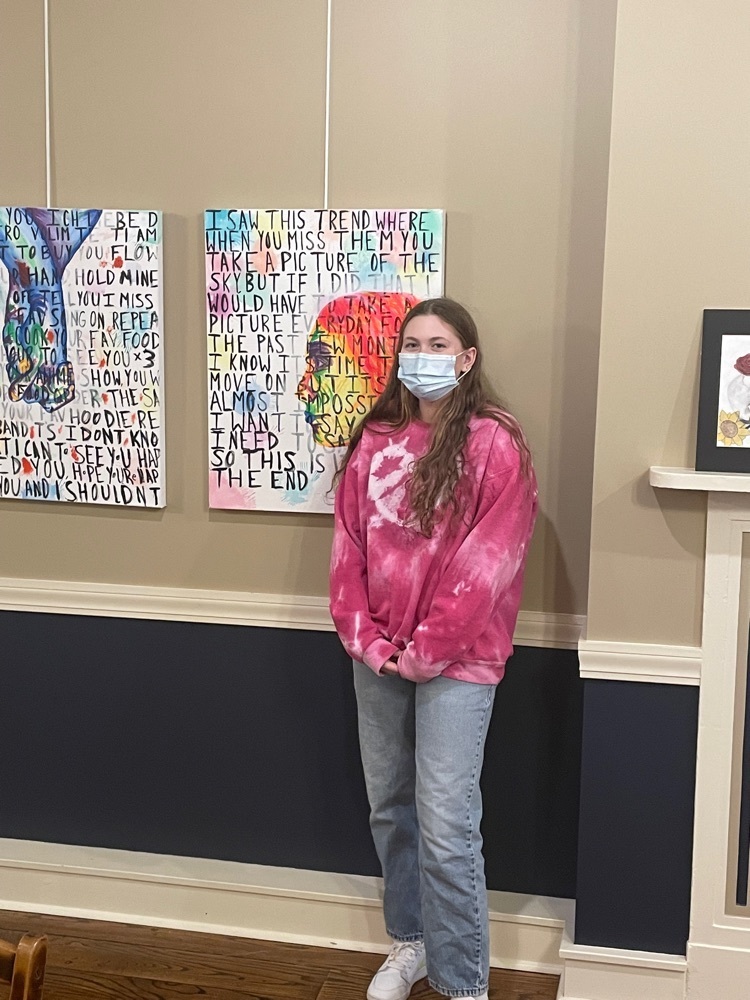 Great concert tonight by the Grades 5/6 Chorus and 7/8 Chorus at the Middle School! 👏💙🎼🎶

All Batavia CSD practices and activities have been cancelled for Monday, January 17, 2022. Thank you
Attention BCSD families: All BCSD schools will be closed on Thursday, January 6 due to the weather forecast. There will be no remote instruction.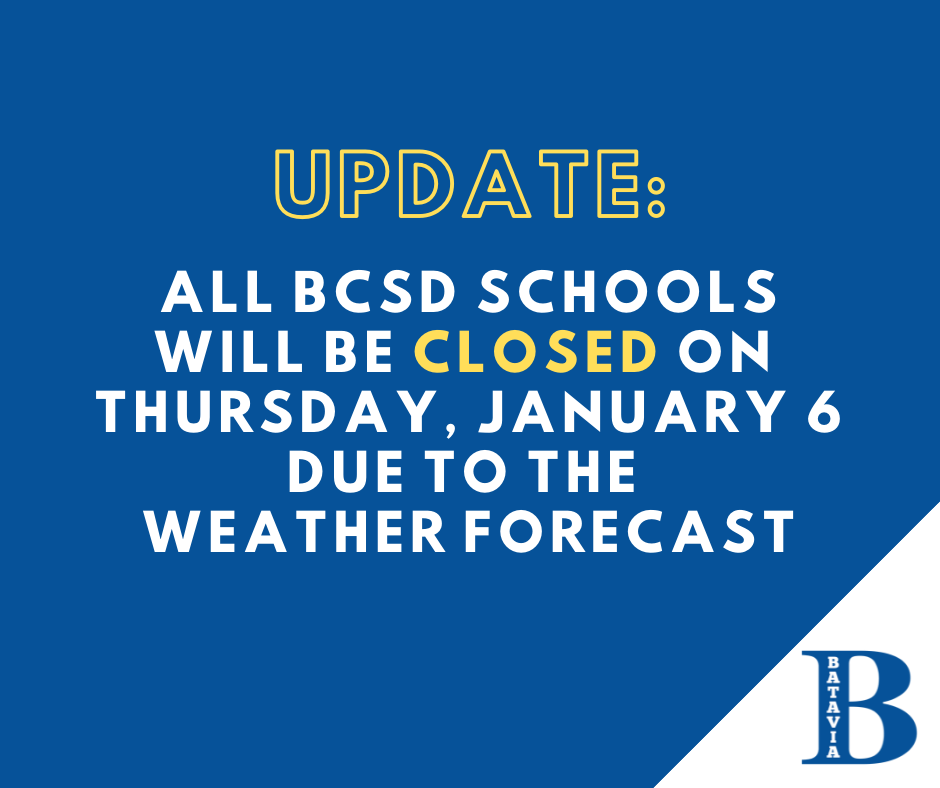 Community Schools is excited that Cornell Cooperative Extension & Snap-ED New York are including us in the "2B Healthy" pilot (sharing healthy tips & nutrition ideas). This is available in both English & Spanish. Batavia students, families & staff are welcome to join.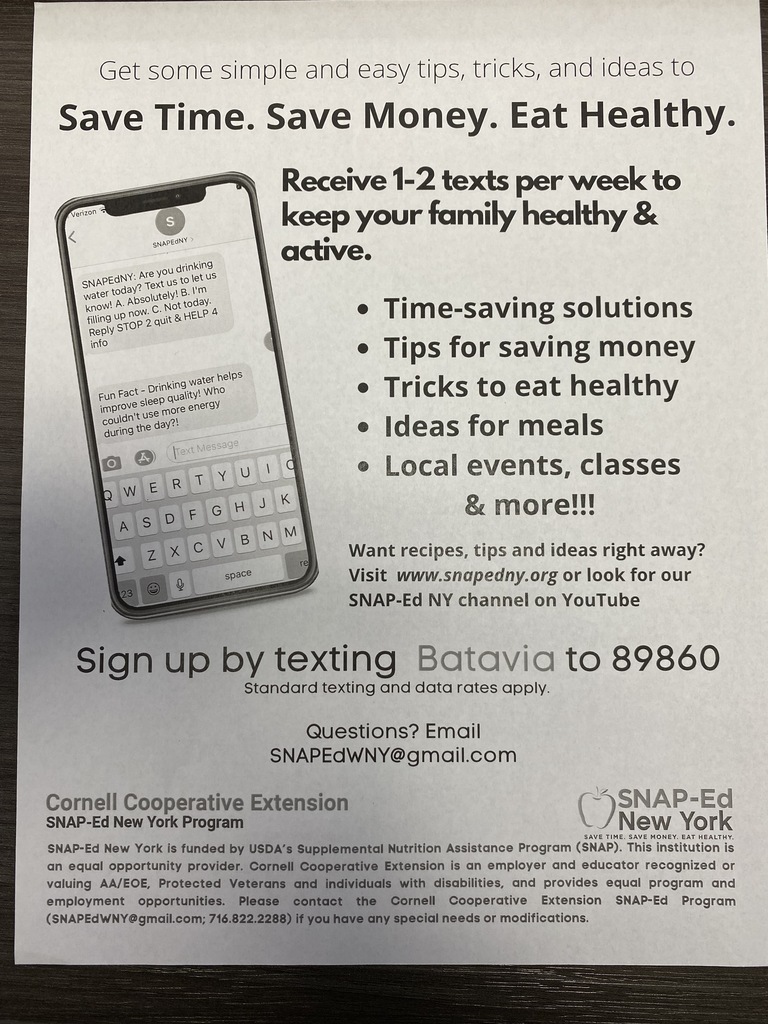 After the parade for Bob, come see Community Schools at the 1st Presbyterian Church. We have lots of books, beanie babies, hats scarves and coats for the kids!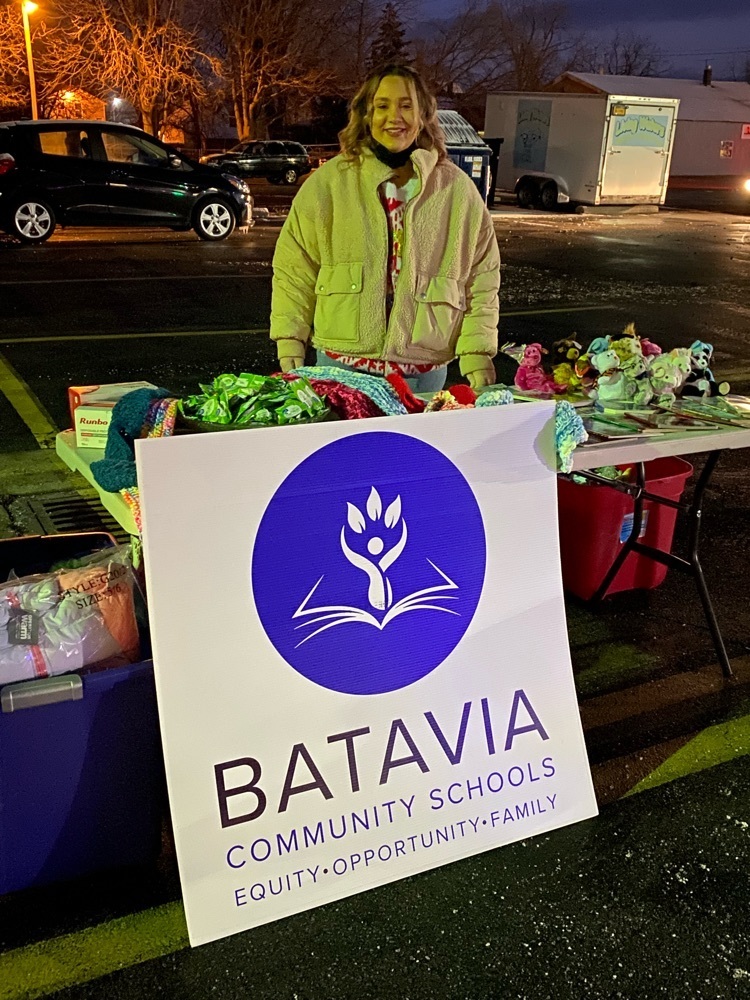 As 2021 comes to an end, consider donating blood & potentially saving a life! There are still time slots left at Community Schools' Blood Drive on Thurs., Dec. 30 from 9AM-2PM @ Robert Morris. Call Miss Rogers @ 343-2480 ext 1004, if you need assistance signing up for a time.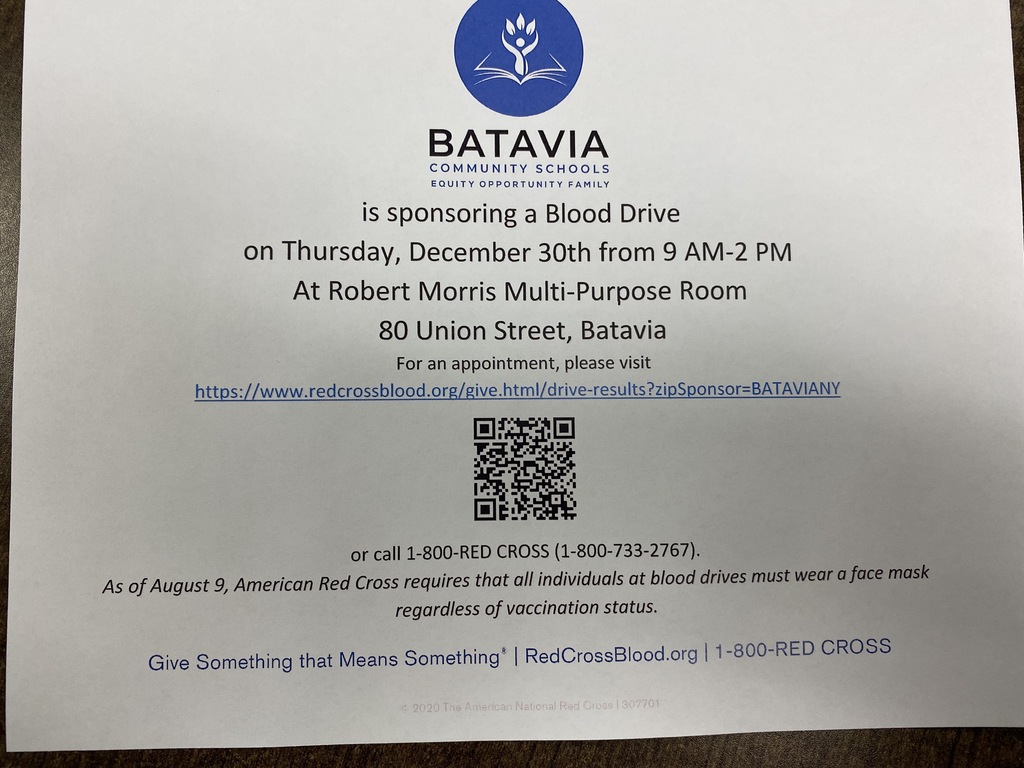 To the BCSD Community, I wanted to update you on the status of the roof damage sustained at Batavia High School over the weekend. During yesterday's inspection of the building, it was determined that the roof over the Batavia High School auditorium sustained damage, including the dampers that bring in outside air to that part of the building. Per regulations from the State Education Department, to be able to use the auditorium, we must be able to draw in outside air. Today, all Batavia City Schools were open, and a roofing company began work to weatherproof the BHS roof and determine long-term repair requirements. The BHS auditorium will remain closed until we have determined what resources will be needed to restore the auditorium to code in order to be used by students, staff, and the community. The rest of Batavia High School is operational for students and staff. We apologize for any inconvenience this may cause, and we will provide additional information as soon as it becomes available. Thank you for your understanding. Sincerely, Scott Bischoping Interim Superintendent
After last night's severe weather, we've discovered that the Batavia High School roof has sustained damage. The roof has been inspected by an architect and is structurally sound. We will be closing off the auditorium until further notice while we continue to assess the damage and make any repairs necessary. The power has been restored to BHS, and no other buildings in the district were damaged during yesterday's storm. We will keep you informed of any additional updates. Enjoy the rest of your weekend. Sincerely, Scott Bischoping Interim Superintendent
Come join Community Schools at Batavia First United Methodist Church at their Cookie Walk and Vendor Fair 10AM-2PM (8221 Lewiston Rd).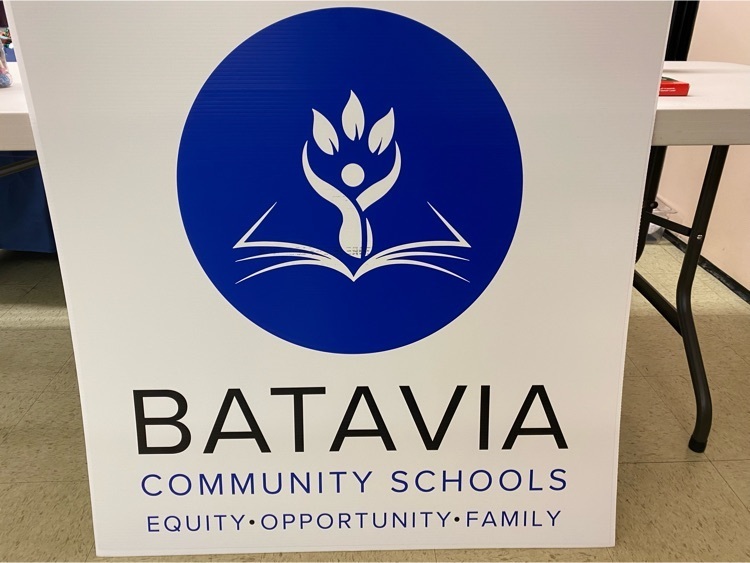 As we close out this school week, I want to take a moment to thank our community for its continued support and understanding as we work through this challenging time. Thank you to our students who have gracefully handled the events of the last week and continue to show remarkable resilience. Thank you to our staff, especially our counselors, who are in the classrooms every day speaking with students, listening, and aiming to find ways to help them feel safe and comfortable in school. Thank you to our parents for supporting our efforts and providing a much-needed perspective. It is essential that we continue our discussions about school culture. In January, we plan to host a parent forum with new Superintendent Jason Smith to encourage parents to ask questions and express concerns. Stay tuned for additional details in the coming weeks. Finally, a special thanks to the Batavia Police Department for our partnership, for addressing our needs quickly and efficiently, and for being present at our schools this week to ensure everyone's safety. Given that the BPD has found no credible evidence of a threat, the police will begin to reduce their presence at our buildings in the coming weeks. Our dedicated School Resource Officer Miah Stevens will continue her work throughout the district. We appreciate your patience and understanding. As always, if you have any concerns, please feel free to reach out to your child's building principal or school counselor. Thank you. Sincerely, Scott Bischoping Interim Superintendent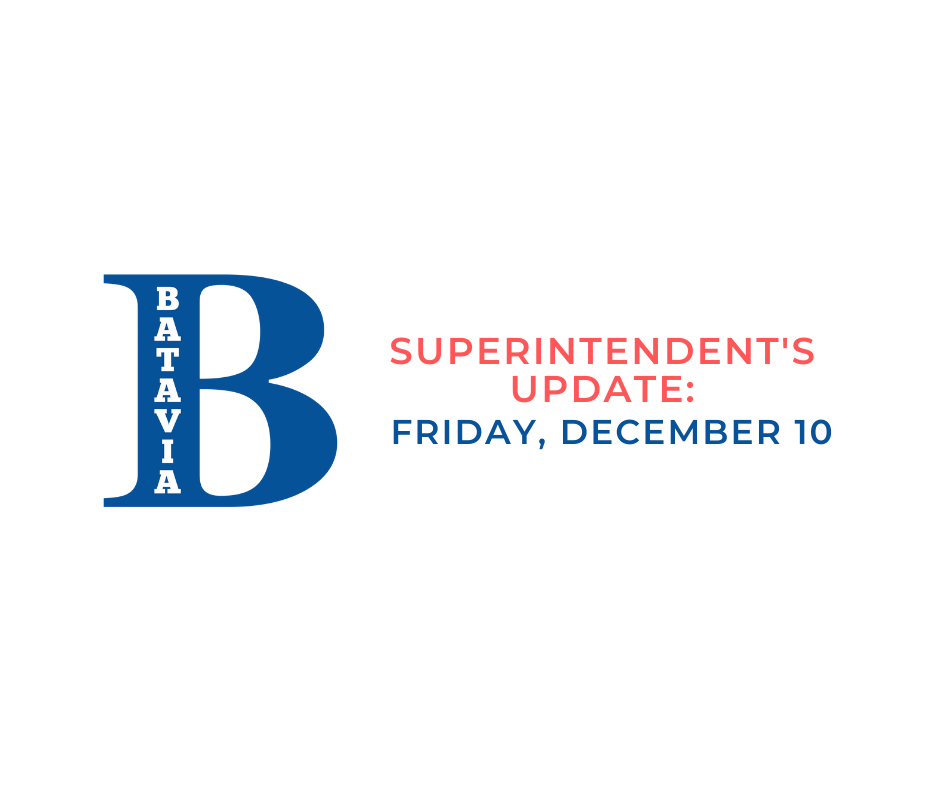 Once again the City of Batavia Firefighters Local 896 have partnered with Community Schools! This holiday season they will be collecting toys for Batavia children (of all ages). Please drop your donations off at City Fire Headquarters on 18 Evan St. until 5 PM on Dec. 21st.
Thank you to all of our students and staff who helped make today's return back to school successful! Special thanks to the Batavia Police Department who increased their presence at all of our buildings throughout the day today. The BPD will continue to be at our schools throughout the week. We remain in close contact with Chief Shawn Heubusch and his team. While the BPD found no evidence of a credible threat, they continue to monitor and investigate the events of last week. We'll provide any necessary updates as they become available. We appreciate everyone's cooperation, patience, and support over the last several days. It was great to see our students and staff back in the halls today! Sincerely, Scott Bischoping Interim Superintendent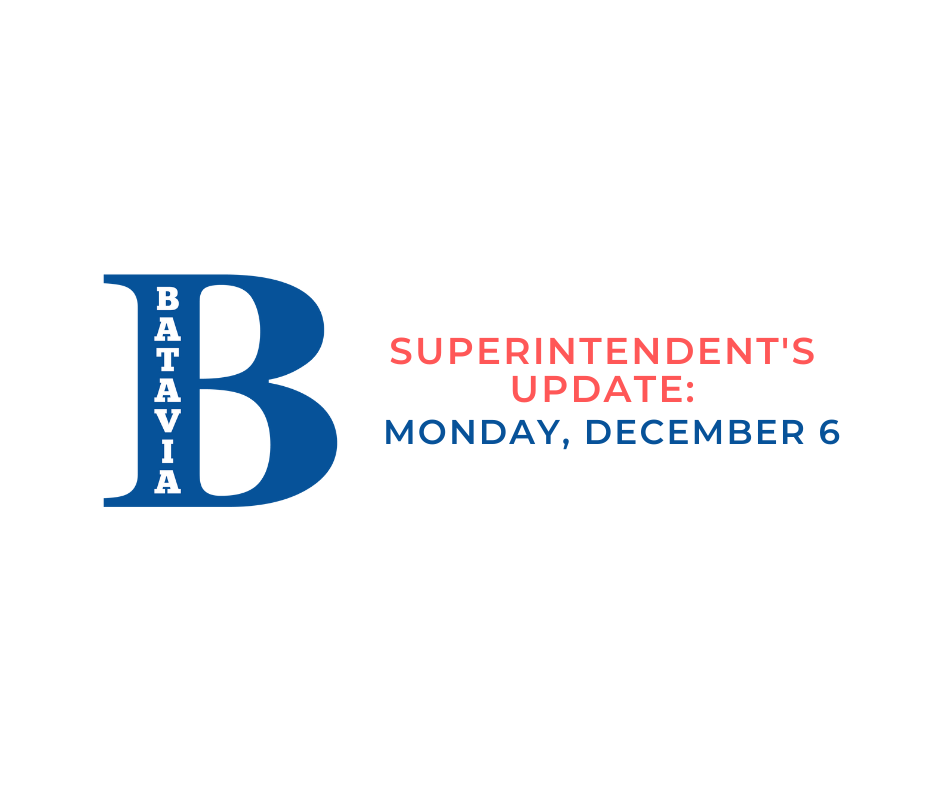 To Our BCSD Community, We have been working in close collaboration with the Batavia Police Department and Chief of Police Shawn Heubusch since the reports of social media threats of violence in our district surfaced yesterday. As of this afternoon, the Batavia Police Department's investigation has found no evidence of a credible threat against our district. BCSD has been cleared to resume all activities beginning Saturday, December 4, and schools will open for all students on Monday, December 6. As a precautionary measure, there will be an increased police presence in and around our buildings for all activities this weekend and next week. The Batavia Police Department continues to work in collaboration with the FBI and Secret Service to monitor all social media threats to ensure the continued safety of the district's students and staff. If any student or family has any additional information regarding the threats, we ask that you please contact the Batavia Police Department at (585) 345-6350 or the confidential tip line at (585) 345-6370. We appreciate your patience, cooperation, and support during this very challenging and distressing time. We are prioritizing the safety and mental health of our students and staff, and will make counselors available for those in need of assistance. We'll take time in the coming days, weeks, and months to listen and engage with our community to ensure the Batavia City School District remains a safe, positive, and welcoming environment for everyone in our district. Thank you. Sincerely, Scott Bischoping Interim Superintendent Batavia City School District