Yesterday, Governor Cuomo announced that the City of Batavia is now in the Yellow Zone. The Yellow Zone designation now requires Batavia City Schools to test 20% of all students and staff on campus over a two-week period. If you have not done so, please don't forget to give consent for Student Rapid COVID-19 testing for your child(ren) by 12/22/2020. Online consent form can be found here:
https://forms.gle/rgCYSjQVK7L4VV3M6
Please note, that failure to give consent will impact your child(ren) ability to attend school in-person and will keep your child in remote virtual learning. Please call your school with any questions. 💙🖤🤍 #BetterTogether #WEareBatavia

Batavia City Firefighters team up with Batavia City Schools for 2020 holiday toy drive. Toys can be dropped of at City Fire Headquarters on 18 Evans St. now -- until Monday Dec. 21. #BetterTogetherBatavia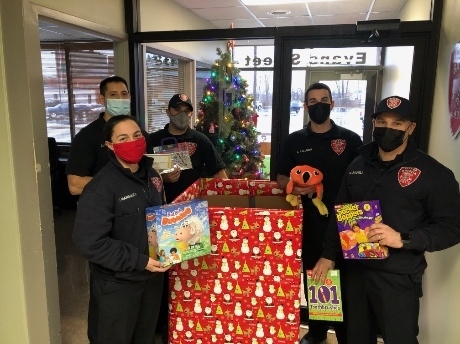 The City of Batavia Police Department is partnering with Batavia City Schools to get input and feedback on improving Police community engagement and outreach as part of the department's reform plan. If you live, work or do business in Batavia, New York please take 5 minutes and respond:
https://s.surveyplanet.com/N50gQHVin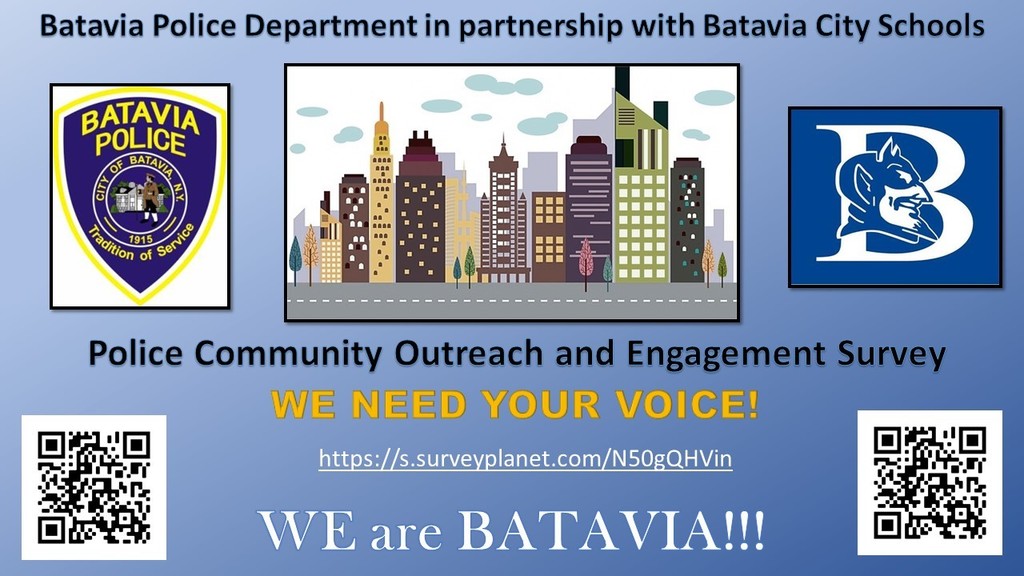 Holiday Donation Drive! This drive benefits our Batavia City Schools Community Closet. Simply bring in a donation to Pub Coffee Hub and receive a FREE coffee! WE are Better Together...WE are Batavia!!! #CommunitySchools #BataviaStrong #BataviaUnited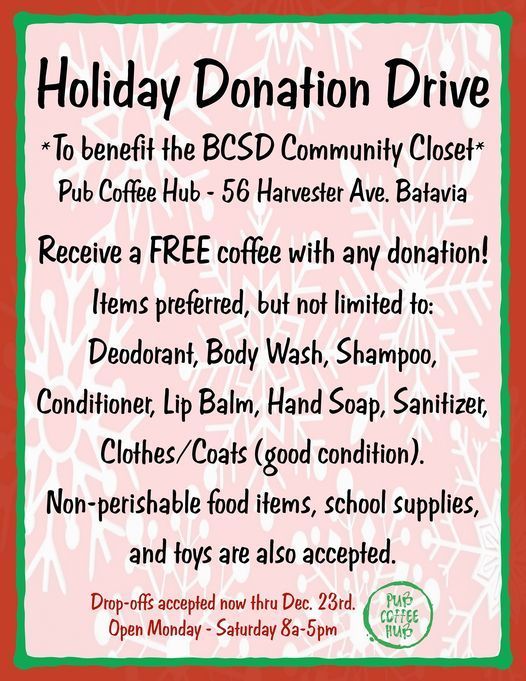 Dear Batavia Blue Devil Families, We hope this message finds you well, healthy and rested after the Thanksgiving holiday. We are writing to remind you that ALL school campuses Pre-K to 12th Grade are back open for our in-person hybrid learning model starting November 30, 2020. Please find a more detailed message in your email. Thank you!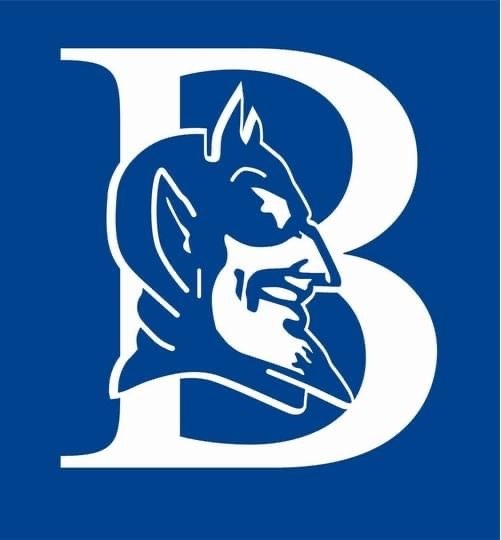 Perfect weather for our Batavia Warm the Night event. Free Coats, gloves, boots scarves and more! Also access to local community agencies! 💙🖤🤍 #communityschools #BetterTogether #WEareBatavia #BataviaUnited #BataviaStrong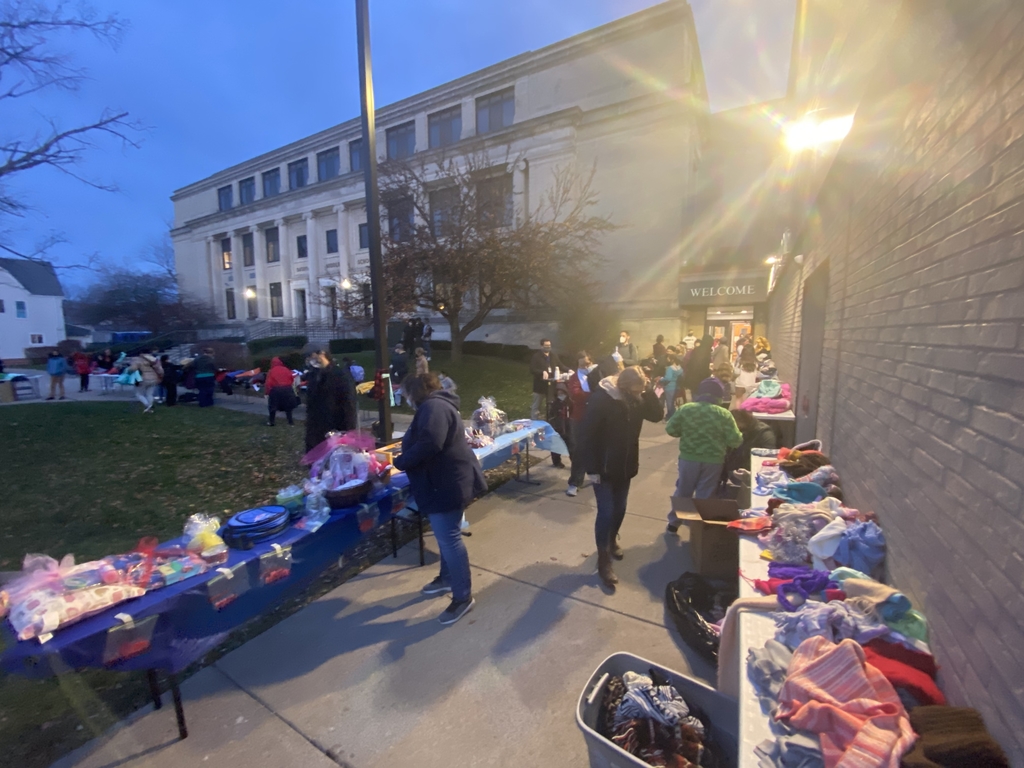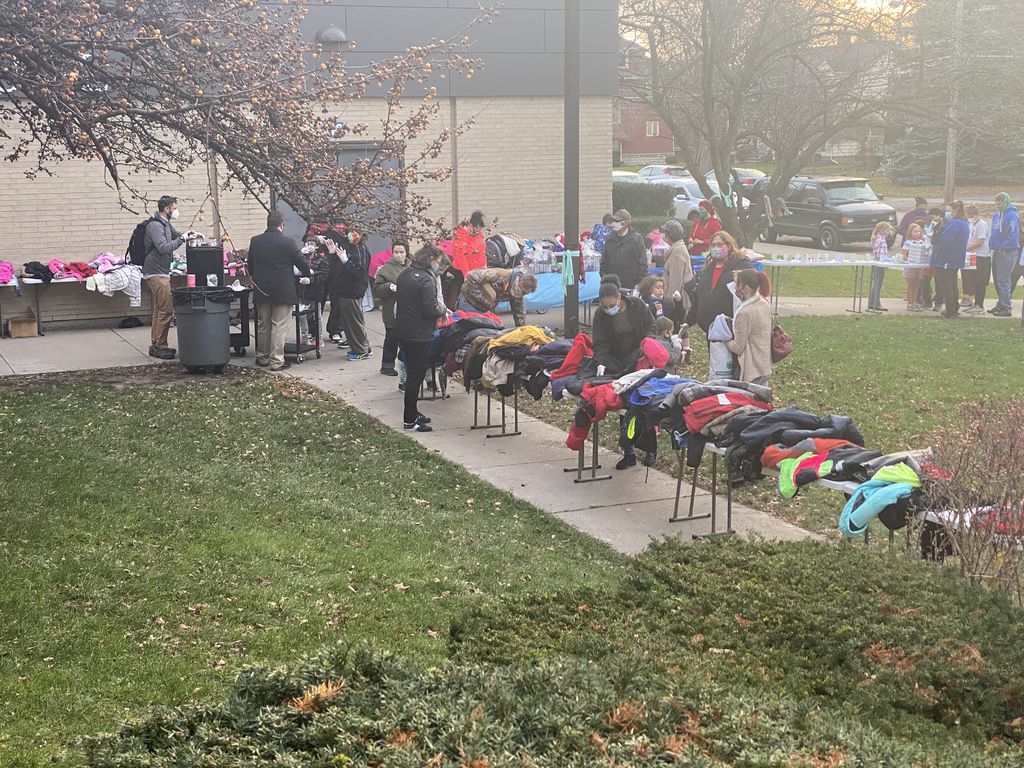 Parents & Guardians - Please check your email for an important message from Superintendent Soler regarding a change for November 23 & November 24, 2020. Thank you!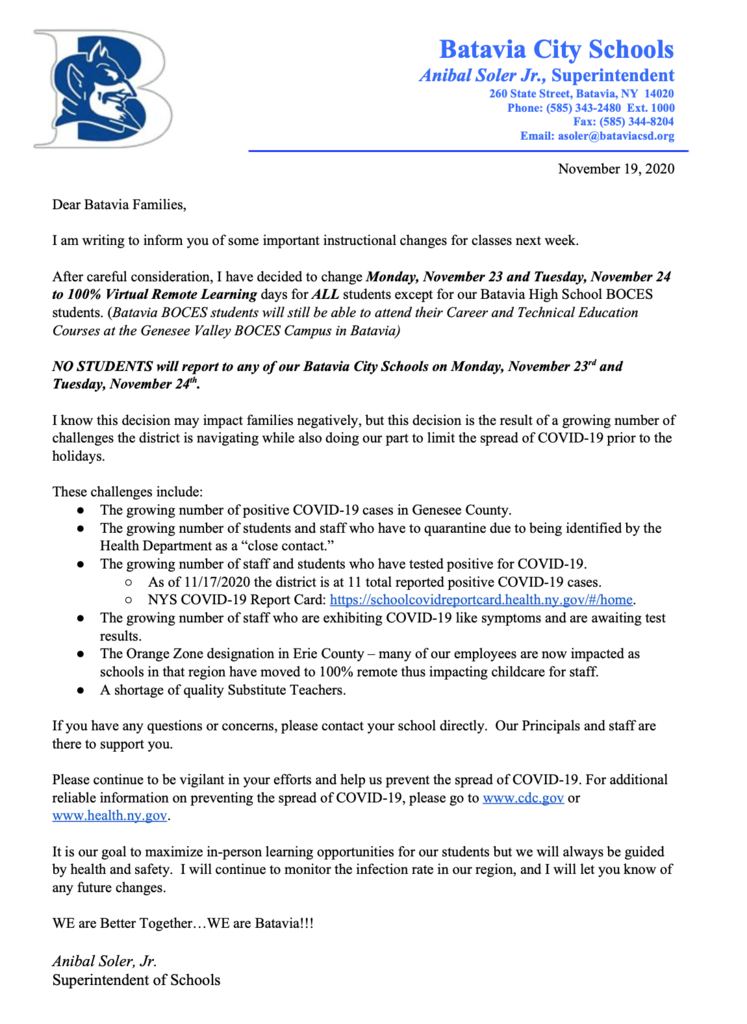 There is no way we could be open during a pandemic without our School-Related Professionals! Here's to you! Thank you for all you do and continue to do for our kids and community! #BetterTogether #WEareBatavia #SRPRecognitionDay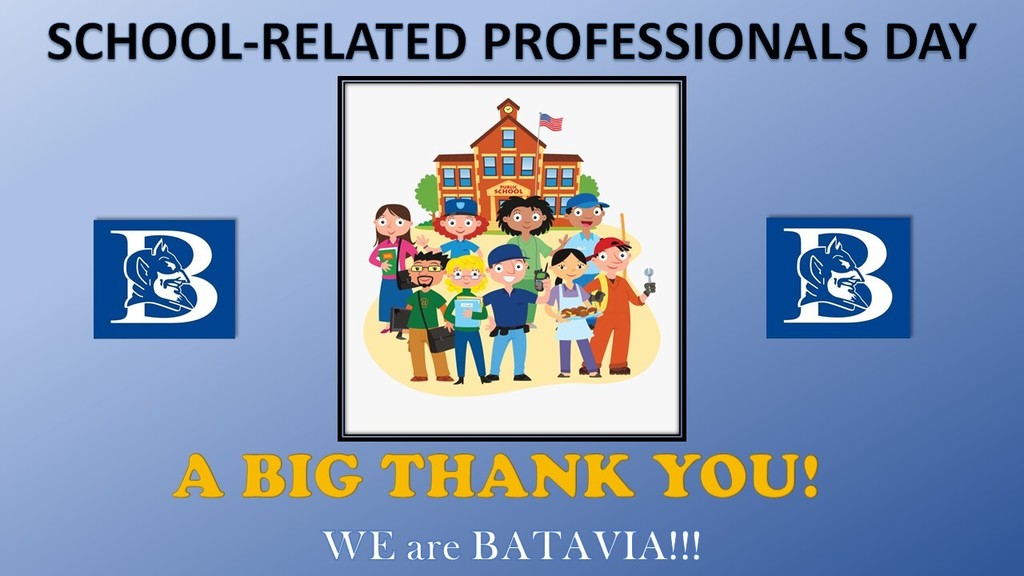 BCSD Families, Please see attached image and check your email for an important staff update from Superintendent Soler.


It's #schoolboardrecognitionweek and, to thank our amazing Batavia Board of Education (BOE) members for their service to the District and community, I presented each with a certificate of appreciation and a travel bag emblazoned with the District logo. Pictured from left, standing, are Superintendent Soler, John Marucci, BOE Vice President Peter Cecere, Shawna Murphy, Student Ex-officio Member Cooper Mattice, John Reigle, and seated from left, Tanni Bromley, Barbara Bowman, and BOE President Alice Ann Benedict.

In honor of #schoolboardrecognitionweek, we would like to thank the Batavia City School's Board of Education for their commitment to our students.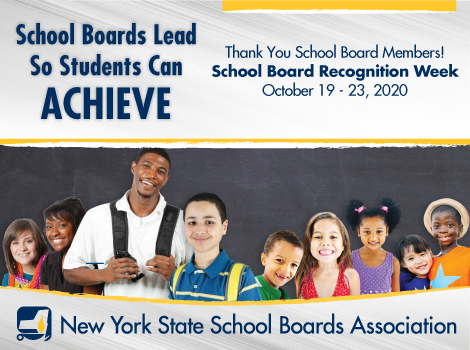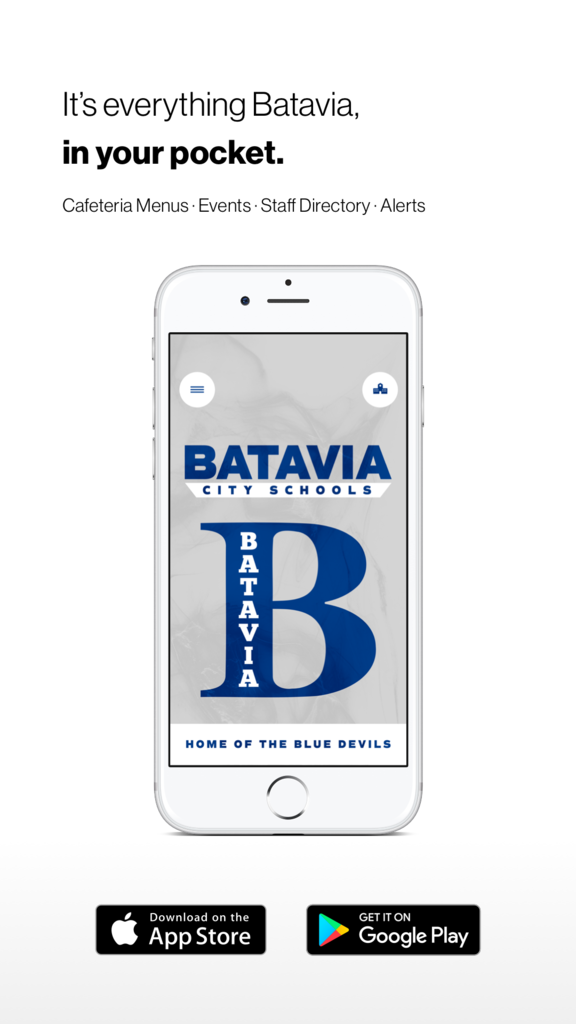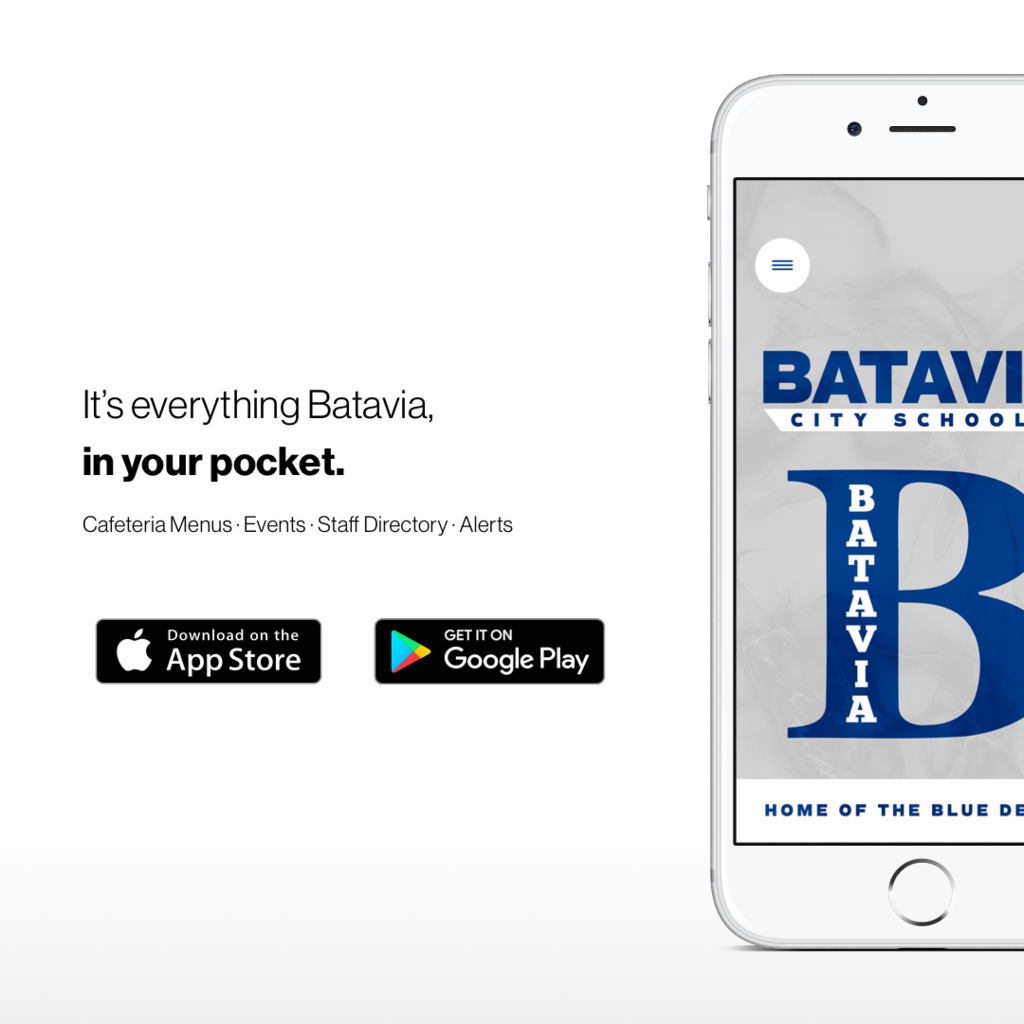 Behind every great school, there is a great principal! Please join me in recognizing our amazing leaders as we begin National Principals Month! 💙🖤🤍#ThankAPrincipal #BetterTogether #WEareBatavia #BataviaStrong

BHS senior Jake Long interviewed our superintendent, Mr. Anibal Soler, Jr., to discuss why it is important to recognize our students' diverse backgrounds and heritage. Jake's interview was one example of the District-wide activities applauding diversity during Hispanic Heritage Month.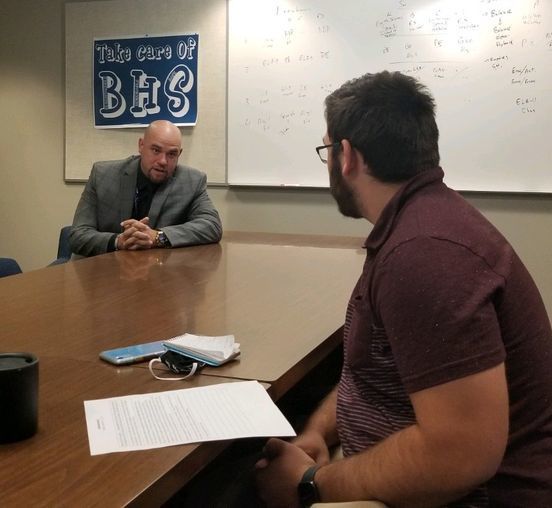 REMINDER: On all days when students are in remote or virtual learning from home, they are still eligible for school meals (breakfast and lunch). Meal pick-up takes place Monday through Friday any time between 9 -11:30 a.m. at both Jackson Primary (Hutchins Street bus loop only) and John Kennedy Intermediate (Vine Street/main office entrance).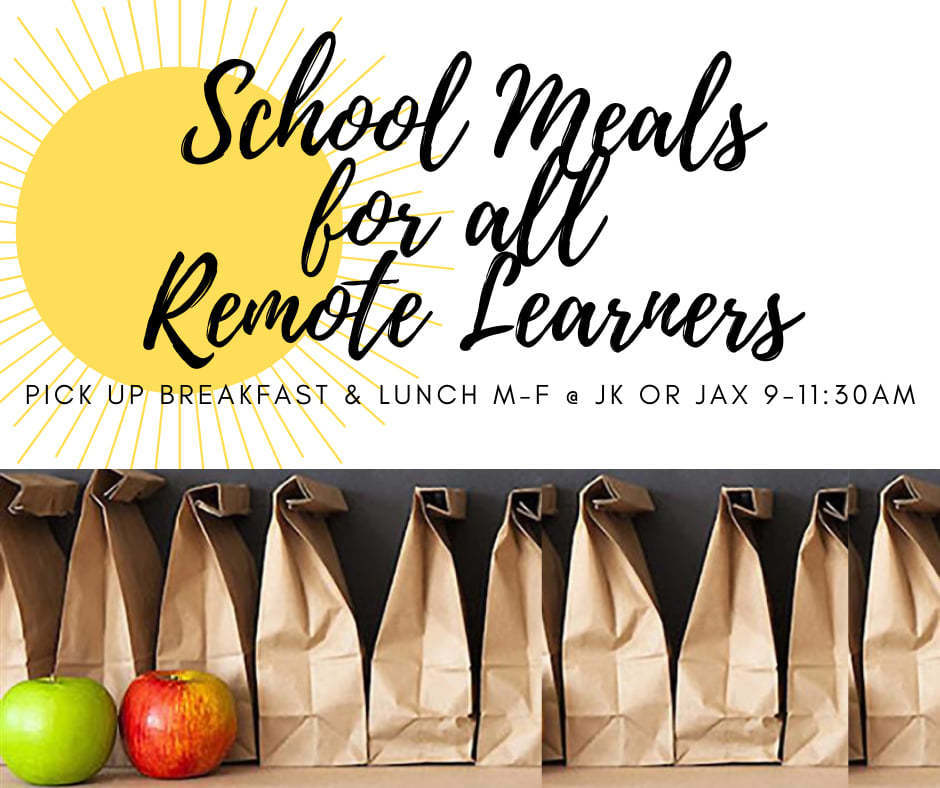 It was so good to have students back in the building last week! This spirited group is Miss Tretter and Mrs. Wild's third grade class! (Mrs Konieczny also joined the class for this fun picture.)