December 2nd & 3rd at 7 PM
December 4th at 2 PM.
A comedy written by Will Averill
"Robin Hood: hero, hopeless lover, or evil criminal? Upon her return from the Crusades, Queen Richelle is forced to try and figure out what happened in her kingdom during her absence. Is the outlaw Robin Hood a hero, a lovelorn sap, or just a plain idiot? Told from the perspectives of Robin himself, Maid Marian, and Sheriff of Nottingham , this hilarious tale combines three different stories into one -- and with three different endings, leaves it up to the audience to decide which one is true." (www.playscripts.com)
Presented through special arrangement with Playscripts, Inc.
ADVANCE SALE TICKETS: On sale now at Showtix4u.com or will be $10, available at the door.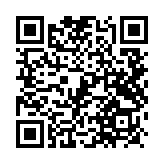 Online Ticket Sale Page