Happy Birthday Mika!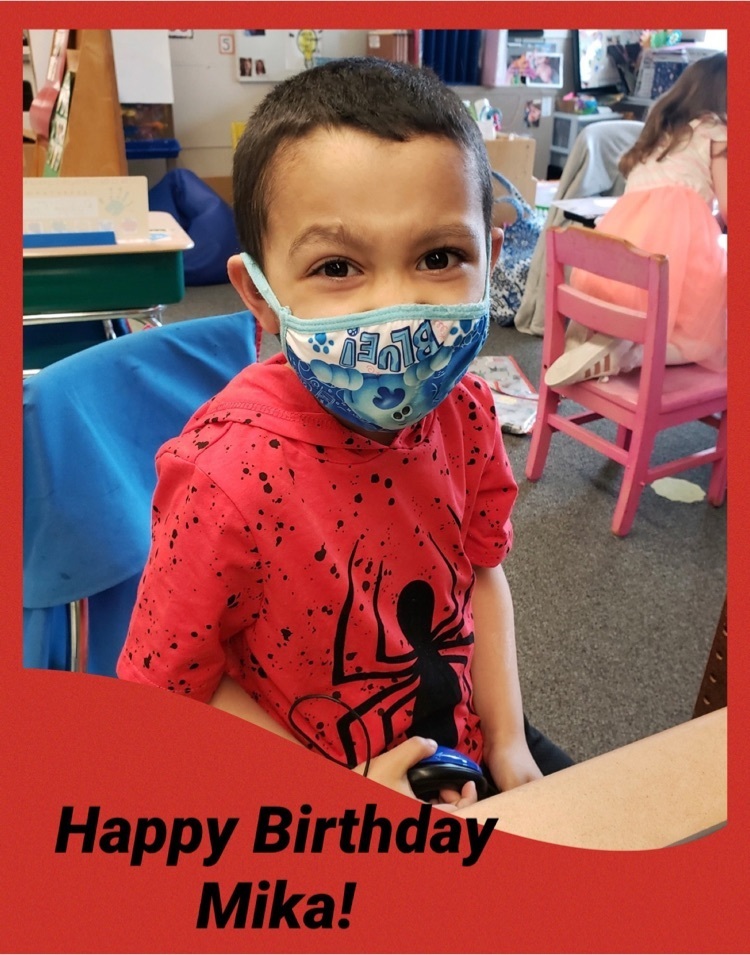 Spring ready !

This little girl was so excited about her daddy shirt ❤️❤️❤️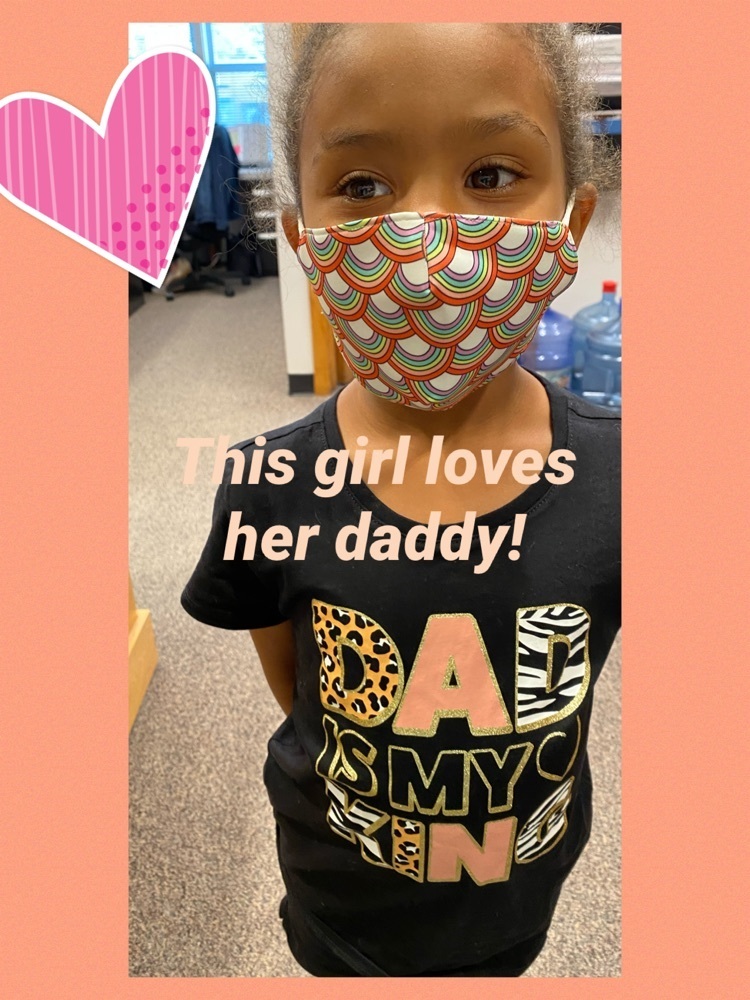 This cute morning crew did a fantastic job on the announcements!
Jackson Primary Families! We are taking a 2nd round of orders for the apparel sale! If you missed out, or would like to order more items, please fill out the attached form and return it to Jackson by April 19th!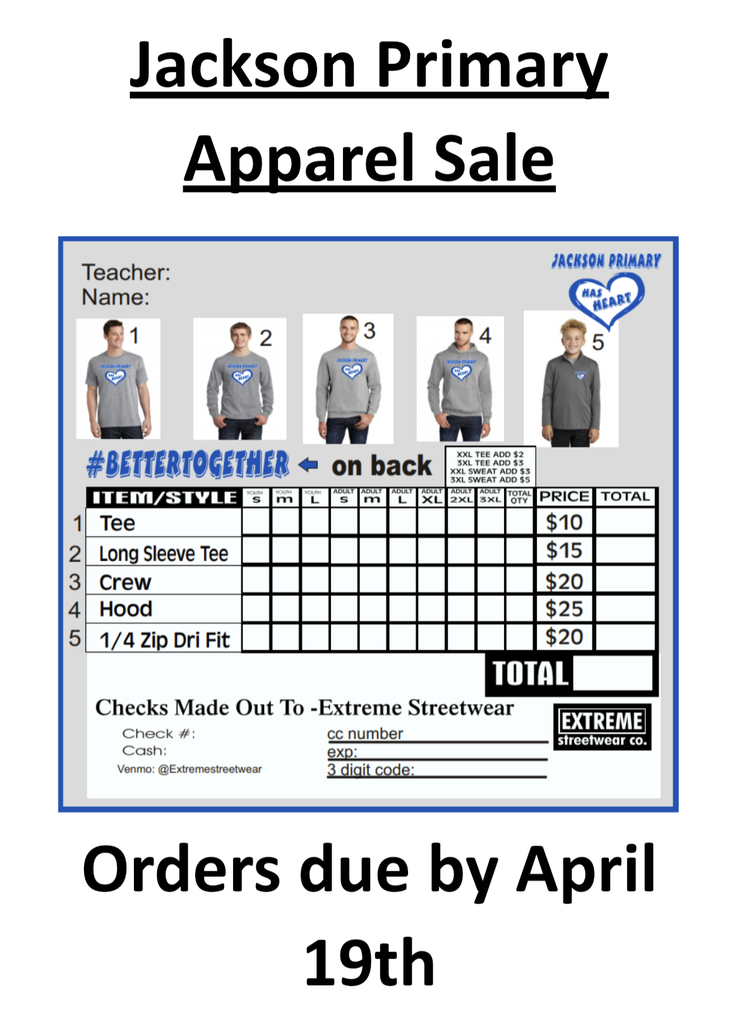 Morning crew!

Mrs.Restivo's class were being word detectives today, looking for words with vowel combinations oo, ou, and oi.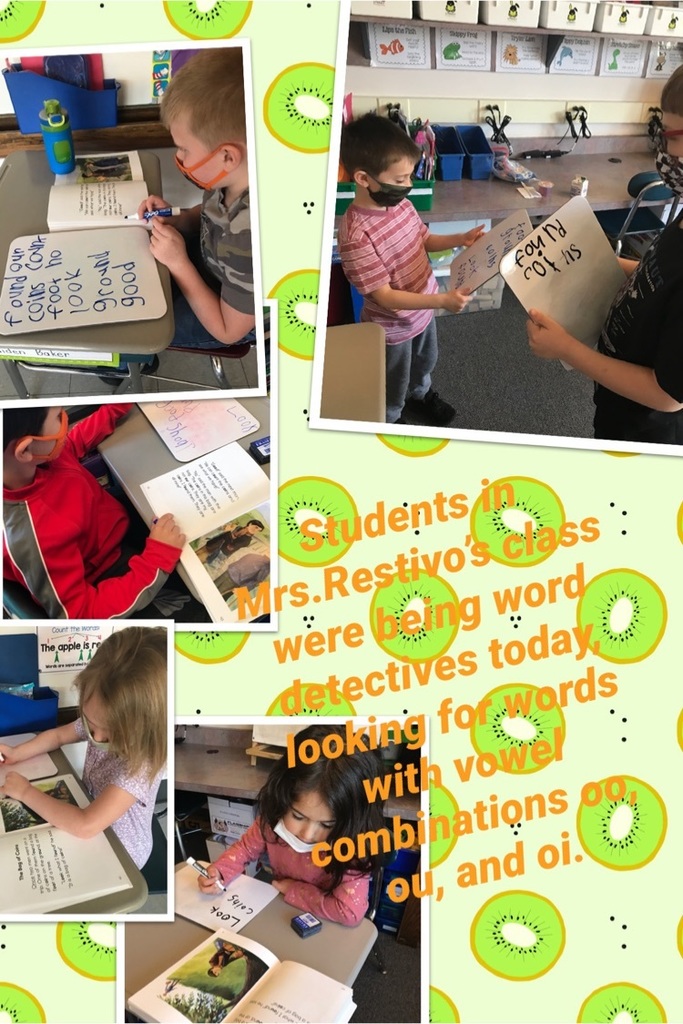 Bus drill day! 🚌 🚌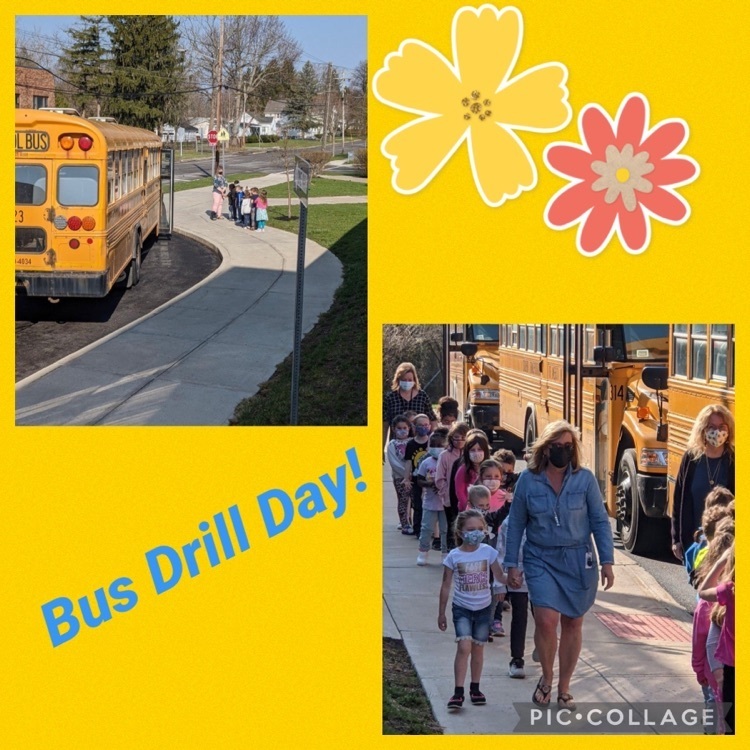 Happy Birthday to CaraMia and Lincoln ! We hope you have a great day❤️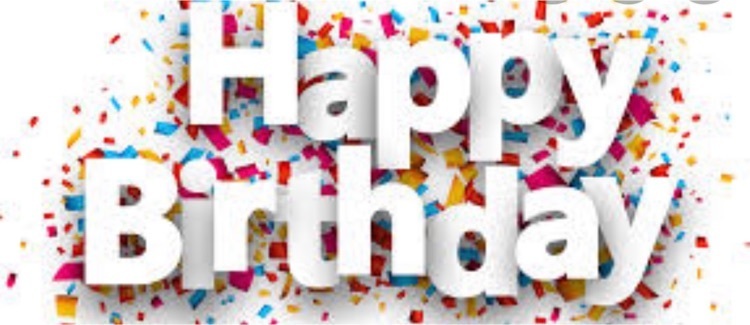 Happy Birthday Caiden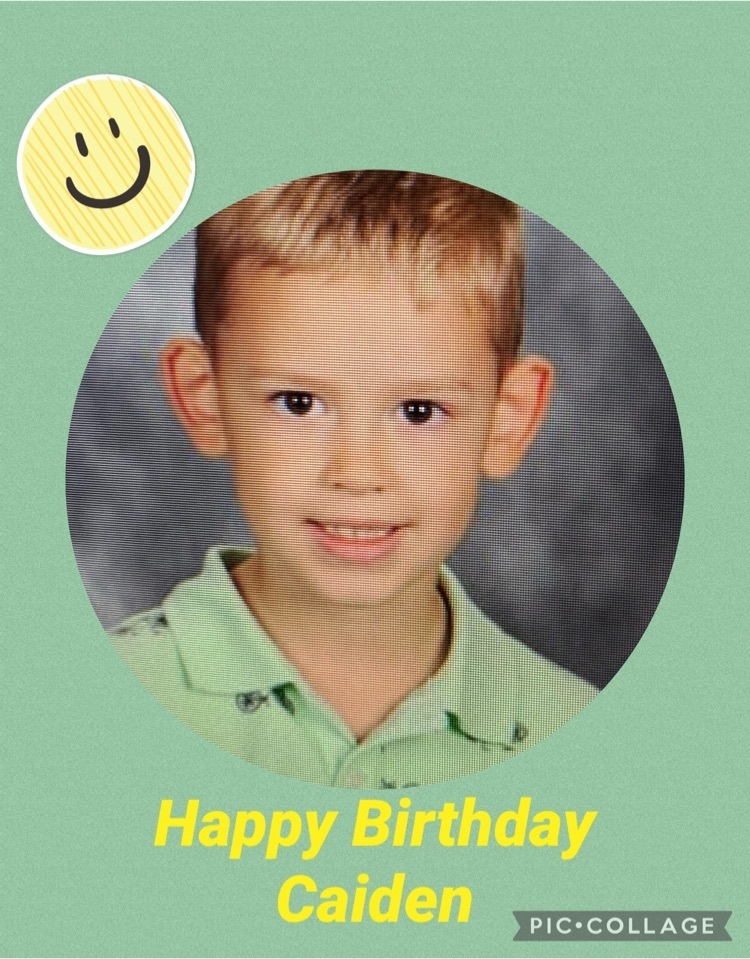 Happy Birthday Gemma
Jackson Families, please look for this letter in your child's folder this week about reopening 5 days starting April 19th. Hybrid Students: There will be no in-person or live-virtual learning on April 15th & 16th. In lieu of live instruction, your child's teacher will provide materials for students to complete self directed work on their own. 100% Remote Students: There will be no change to your normal schedule. Please call 585-343-2480, ext. 4000 with any questions you may have!

What a cute morning crew ! ❤️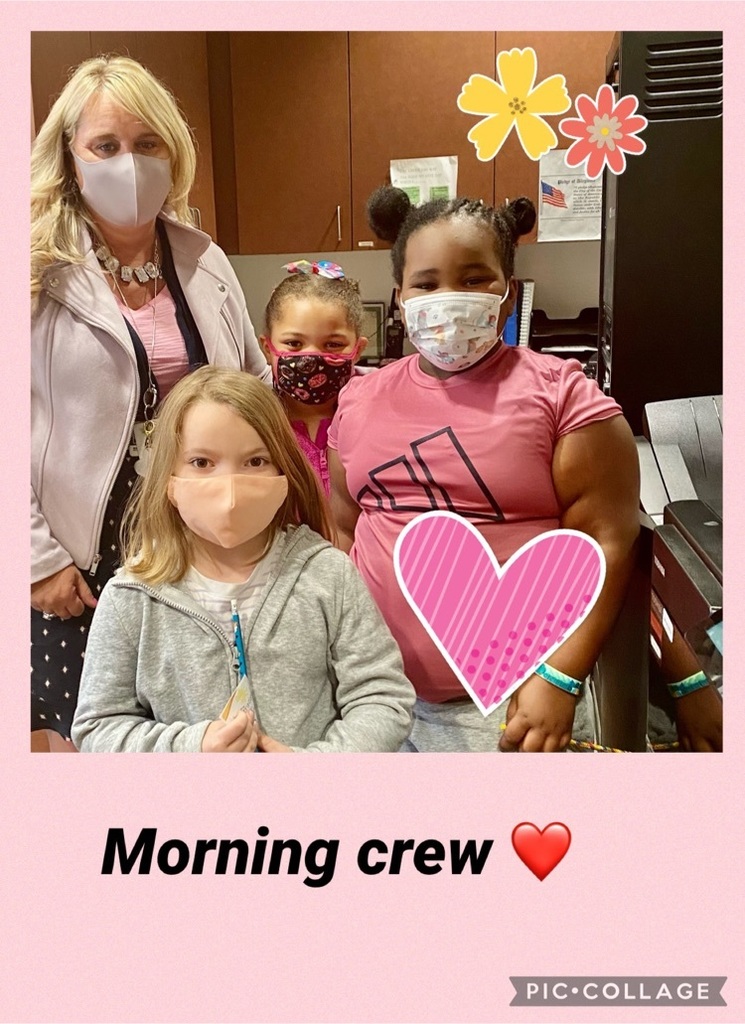 It's National Assistant Principals week! Thank you to our Batavia Blue Devil Assistant Principals for all you do to support our schools, teachers, students and families. YOU are the backbones to our schools! #APWeek2021 #BetterTogether #WEareBatavia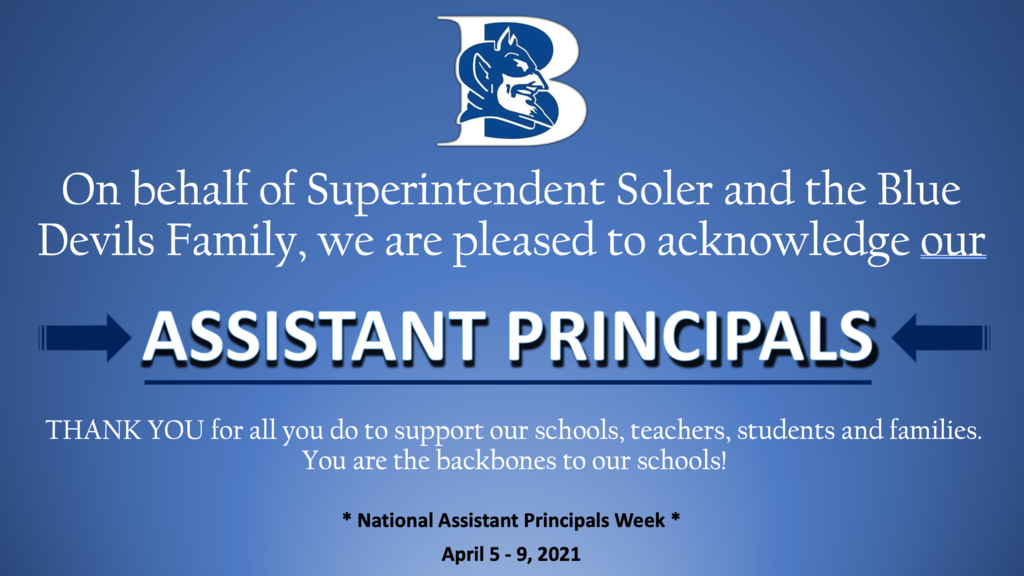 Jackson Primary's Online Spring Sale - April 6 - April 23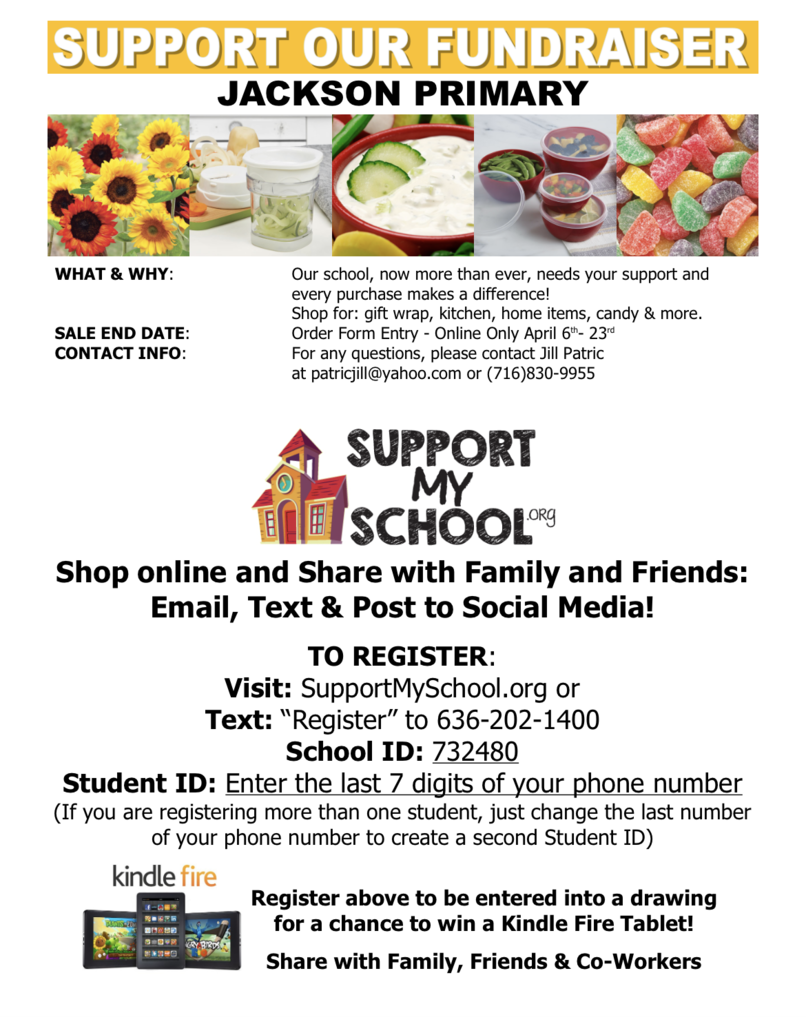 Jackson Primary April Newsletter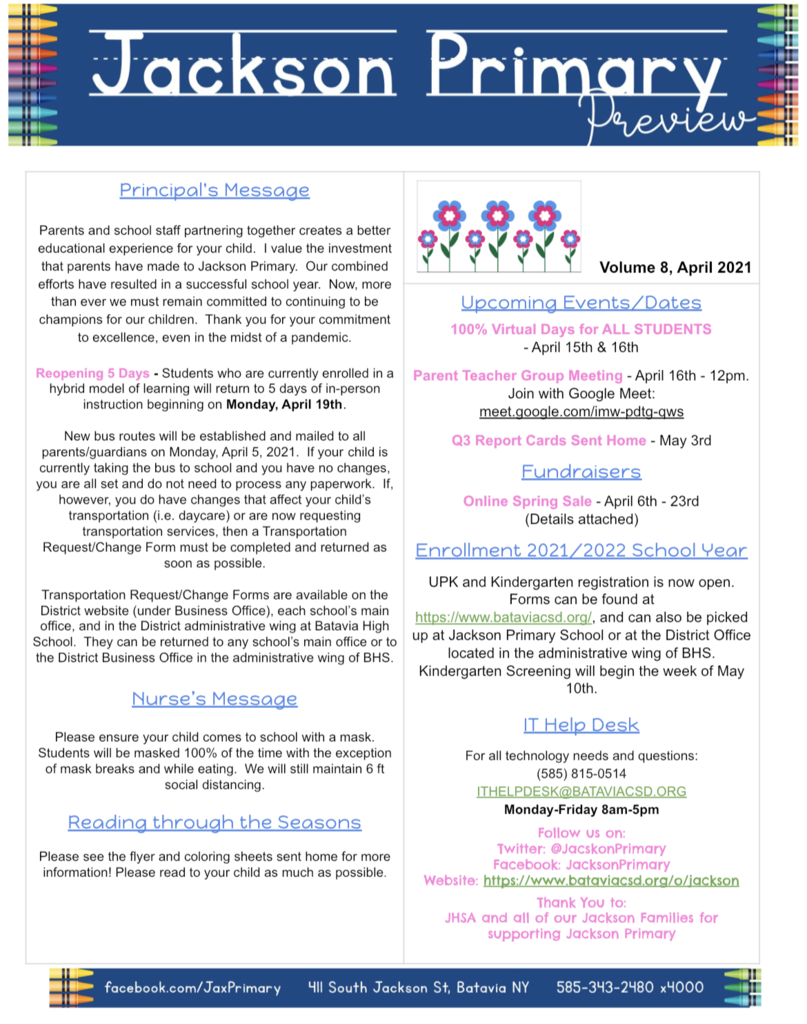 Happy Assistant Principal's Week! Thank you Mr.McKinney!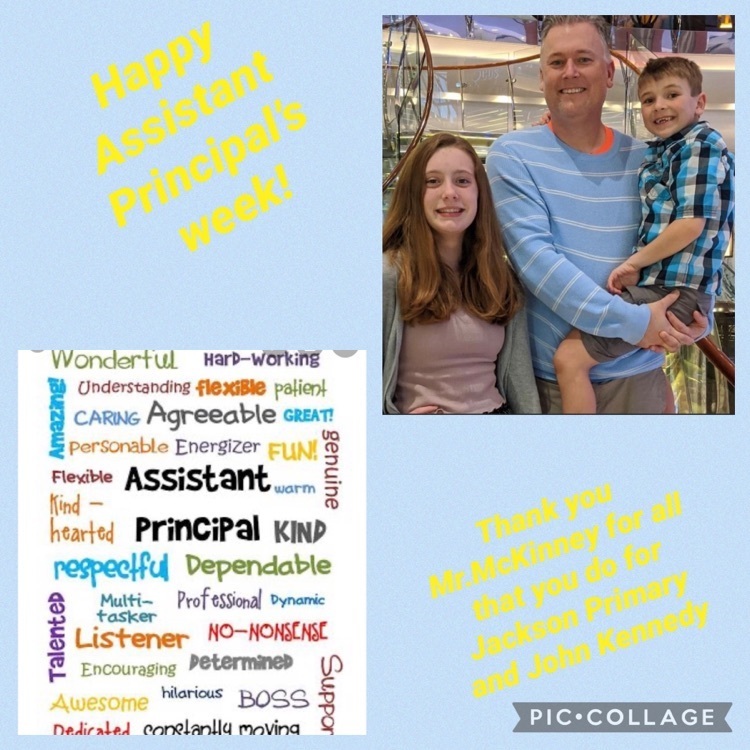 120th Day of School❤️❤️❤️

Morning crew! We missed everyone❤️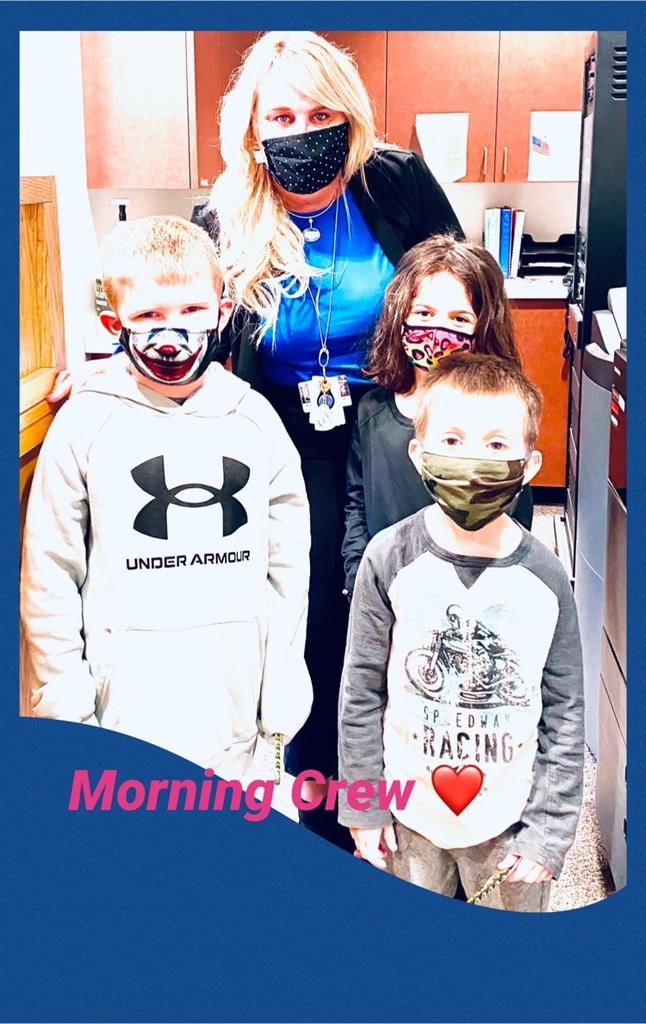 Jackson Primary wishes all of our friends with birthdays over Spring Break a very happy birthday!! Kenzie, Amoni, Keeshalanys, Chloee, Journie, MacKlyn, SadieAnn, Vivienne, Liam, Karsyn, Daniel, Jayson, Grace, Jackson & Natalie!