Jackson Primary Home School Association - JHSA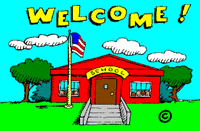 Welcome to Jackson Primary's Parent Group page!!! Our mission is to support students, staff and families through the organization of school events and fundraisers. JHSA aims to brings smiles to faces and create positive memories.
Our officers for the 2020-21 school year are as follows:
Jillian Patric

Erica O'Donnell

Betty Diaz
Meeting Dates (12pm)
Please join us for our first virtual meeting on Friday, October 16th at 12:00pm to learn more about JHSA!
November 20
December 18
January 15
February 26
March 19
April 16
May 21
To Join the Meetings:
Meeting ID:
Dial-in Phone Number:
(‪US‬)‪+1 513-818-1663‬
PIN: ‪182 092 394#‬
View our upcoming events/fundraisers
Follow Jackson Primary & JHSA on Facebook and Twitter @ Jackson Primary