October 25th-29th we will be celebrating Red Ribbon Week and we have themed days for our students and staff to participate in!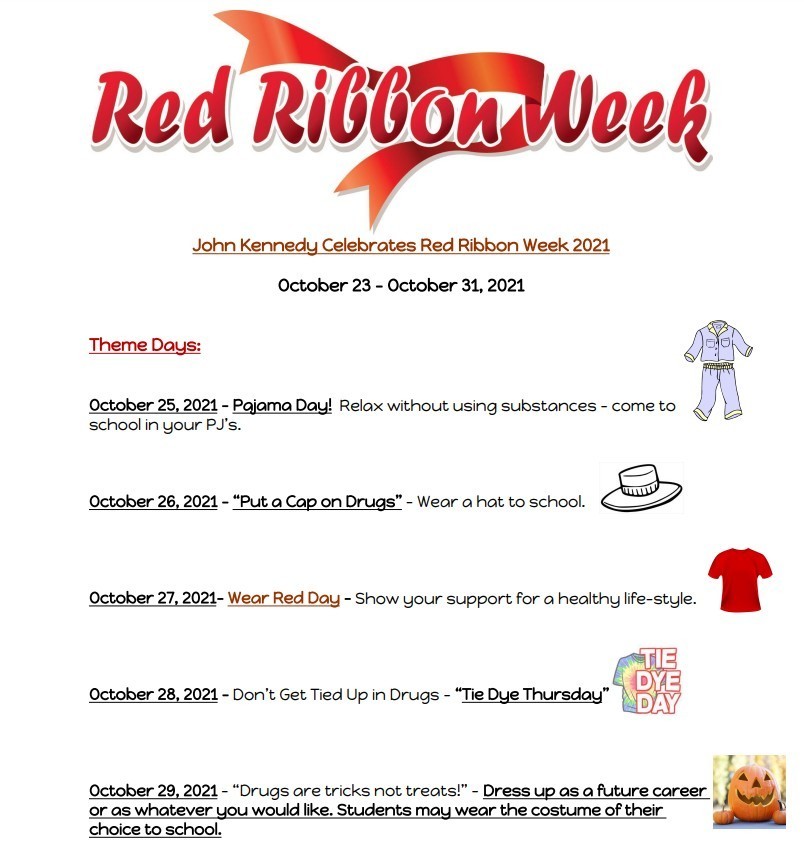 John Kennedy will be hosting Careers and Candy on Friday, October 29! Students will get the opportunity to learn about a variety of future careers and tour some of the vehicles that go along with them!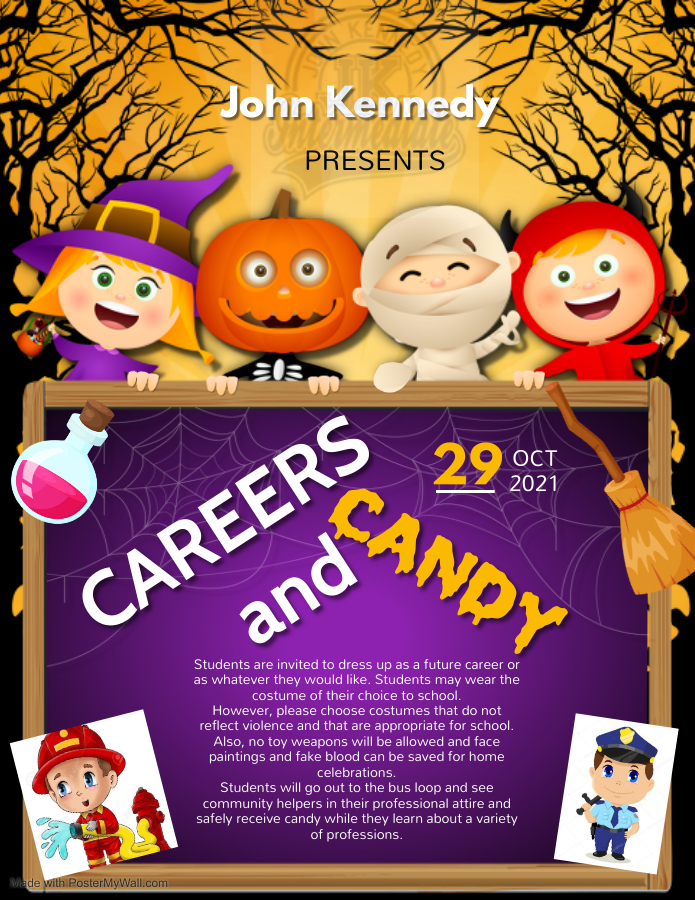 2nd graders learned about spiders and then coded spider robots to travel around webs! #STEAM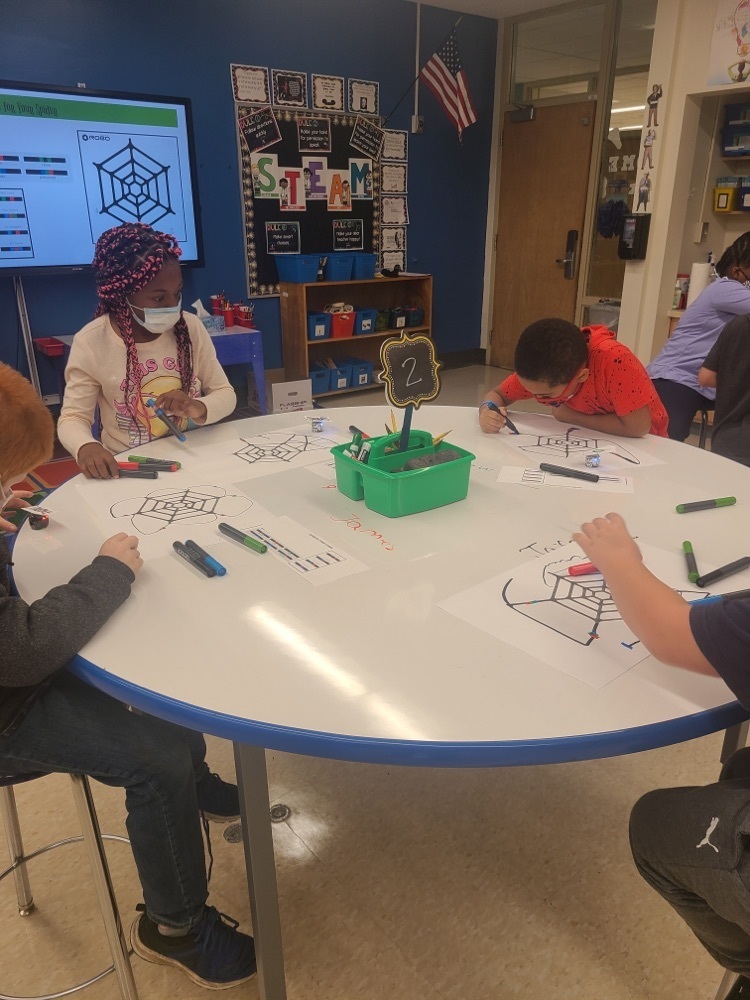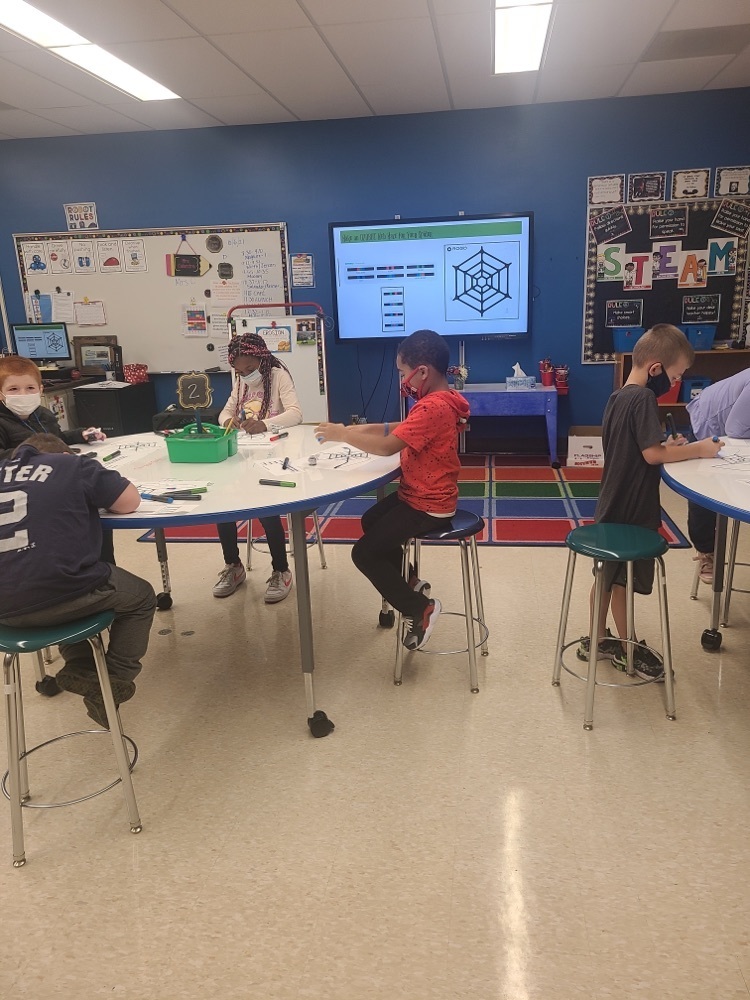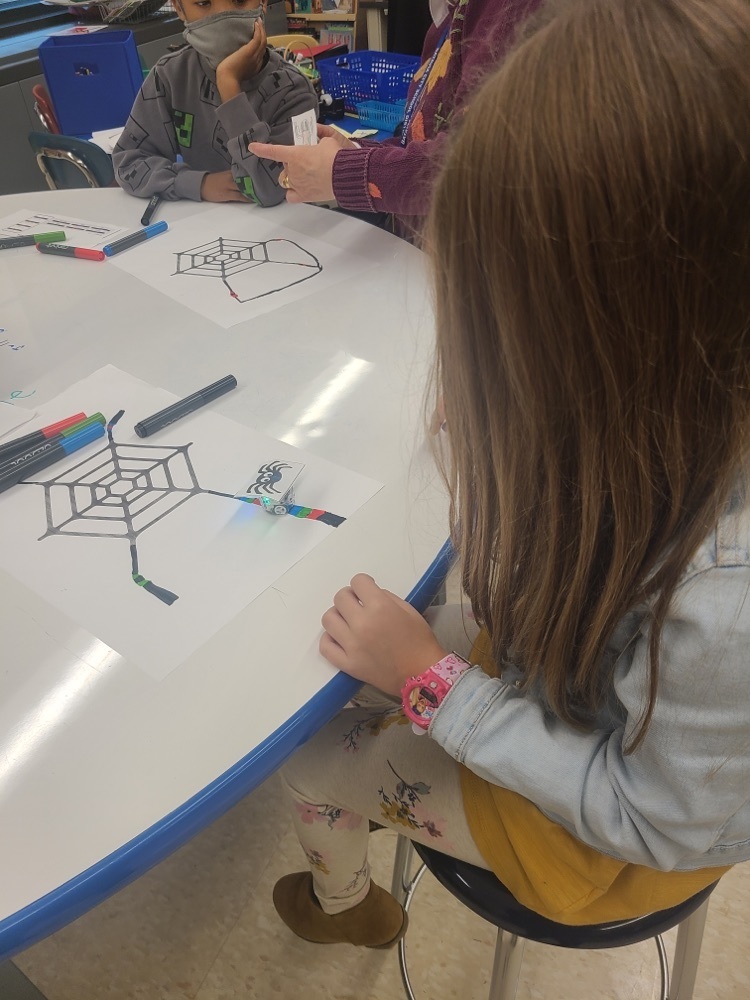 Movement in math is key!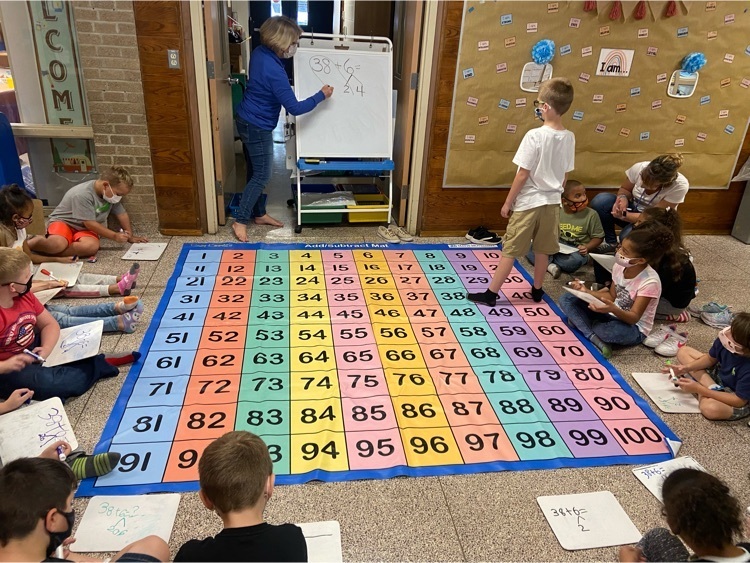 The 2 winners of our "Spotted Making Good Choices" challenge got to ride around in a fire truck today! Congratulations!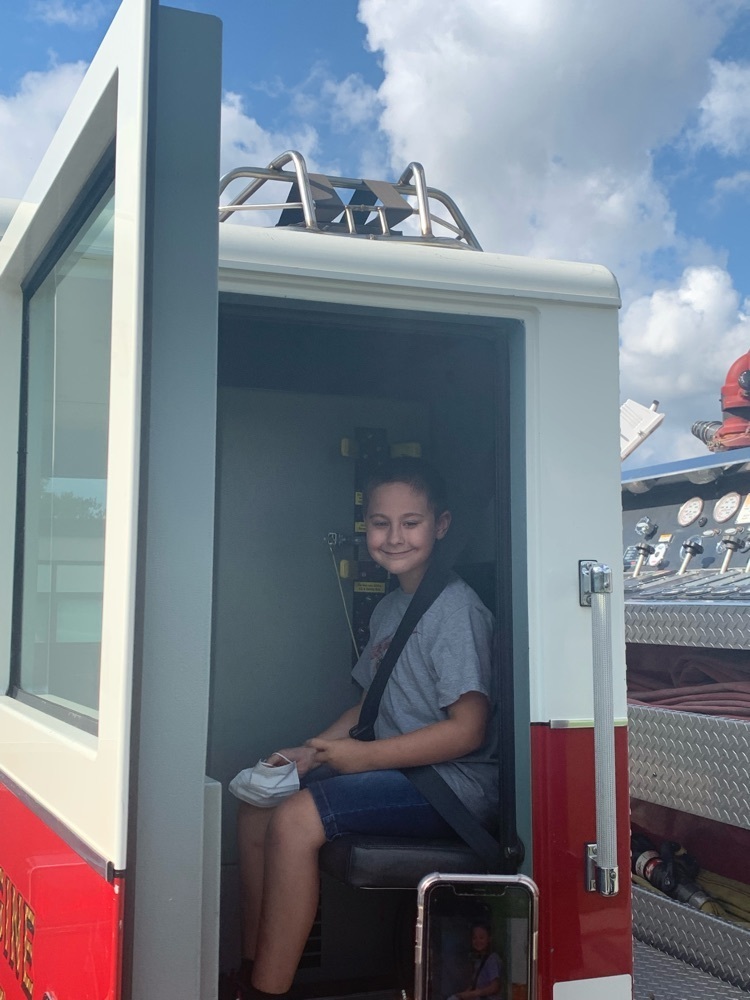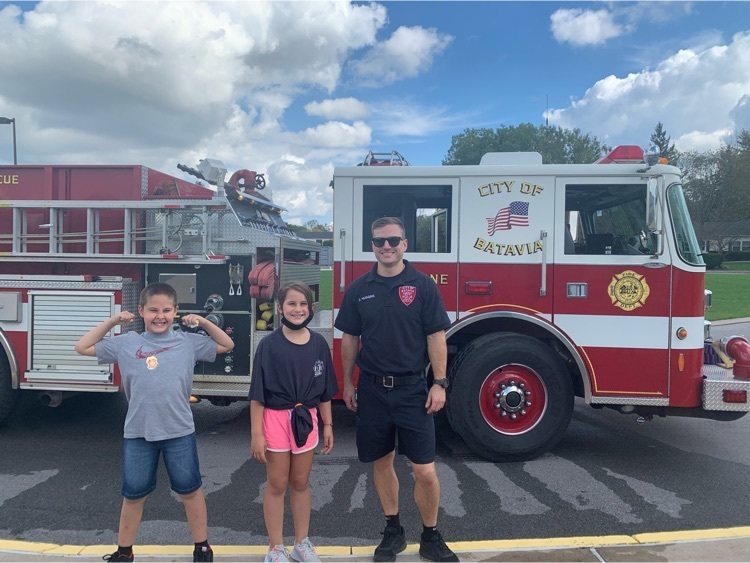 JK is being visited by the Batavia Fire Department today to teach us about fire safety and the cool tools they use to help keep us safe. What a great day!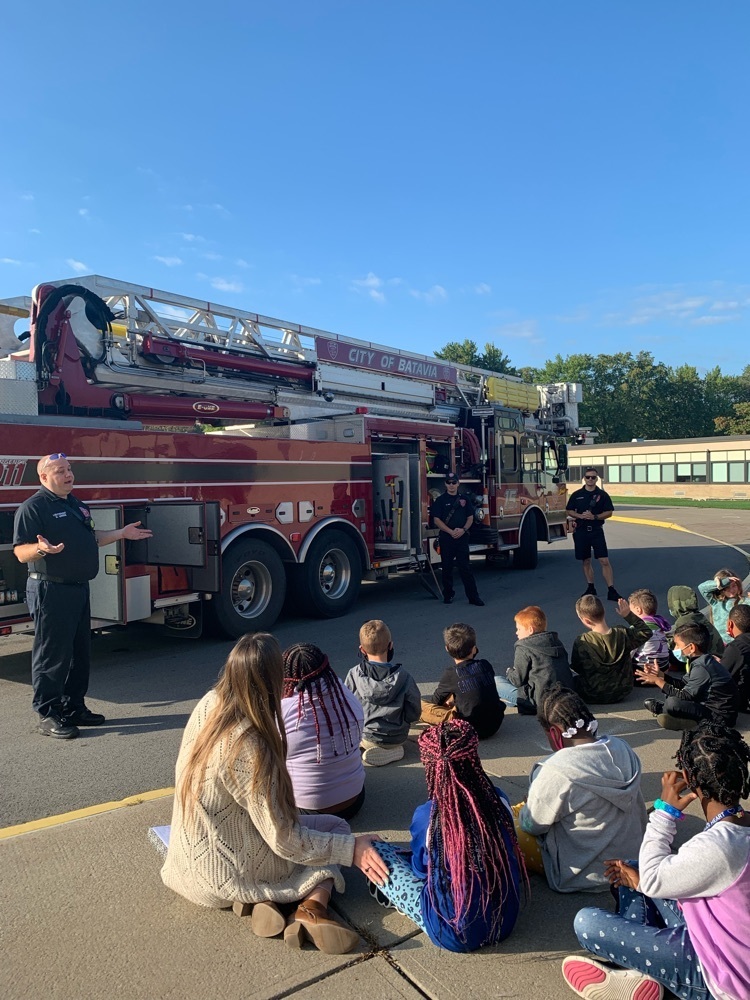 A second day of fun and learning at Camp Stella Maris with our fourth graders!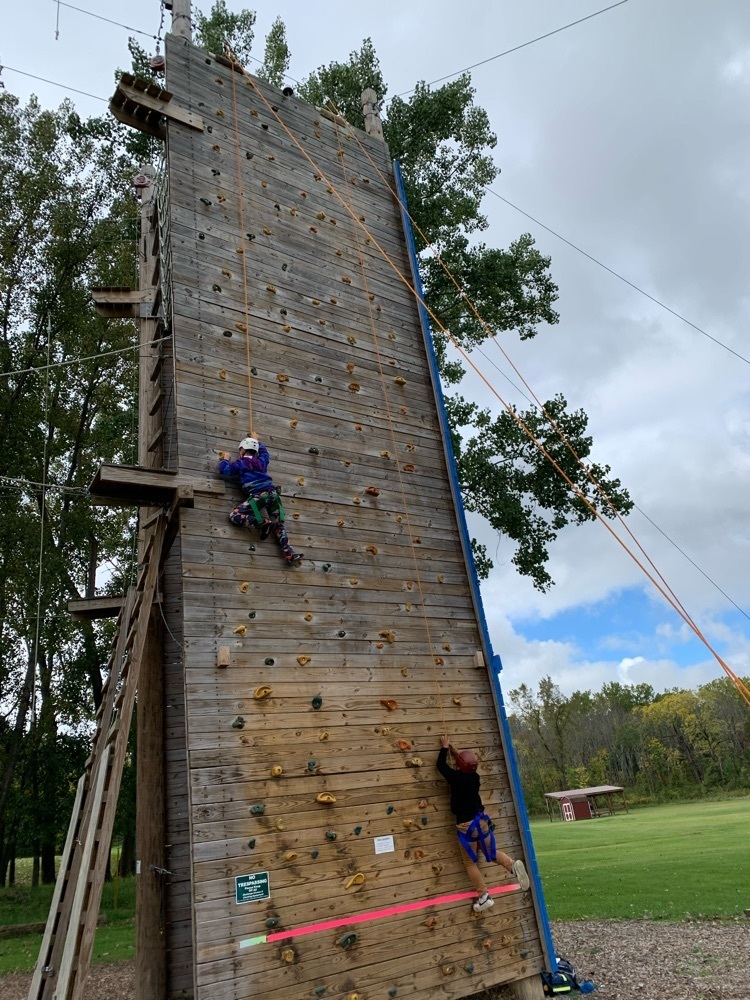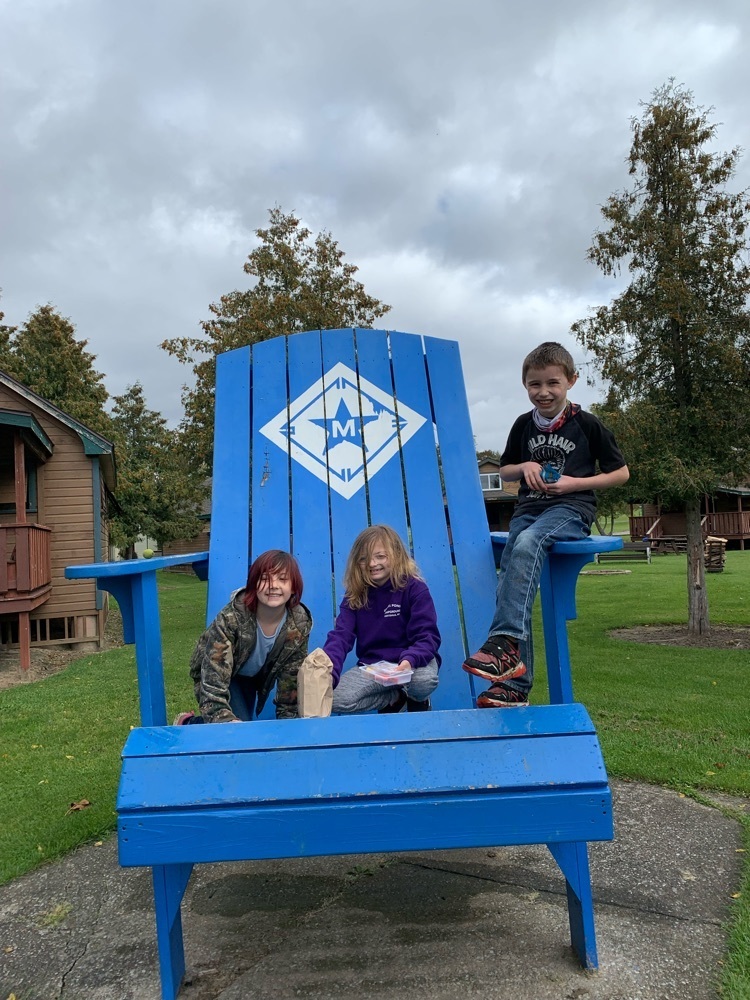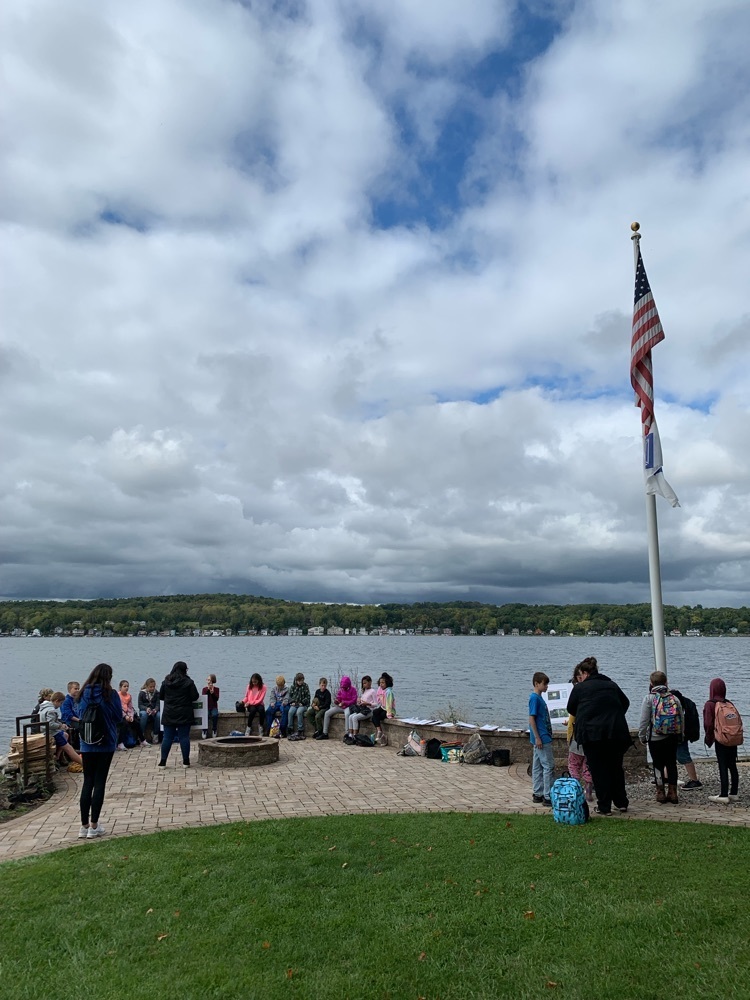 A beautiful day of team building at Camp Stella Maris Conesus Lake with JK 4th Graders and staff!
4th graders are enjoying their field trip to Camp Stella Maris. Zip lining, team building, rock wall climbing and a special STEAM/Library class next to the lake. It's a great day to learn and try new things with our JK family!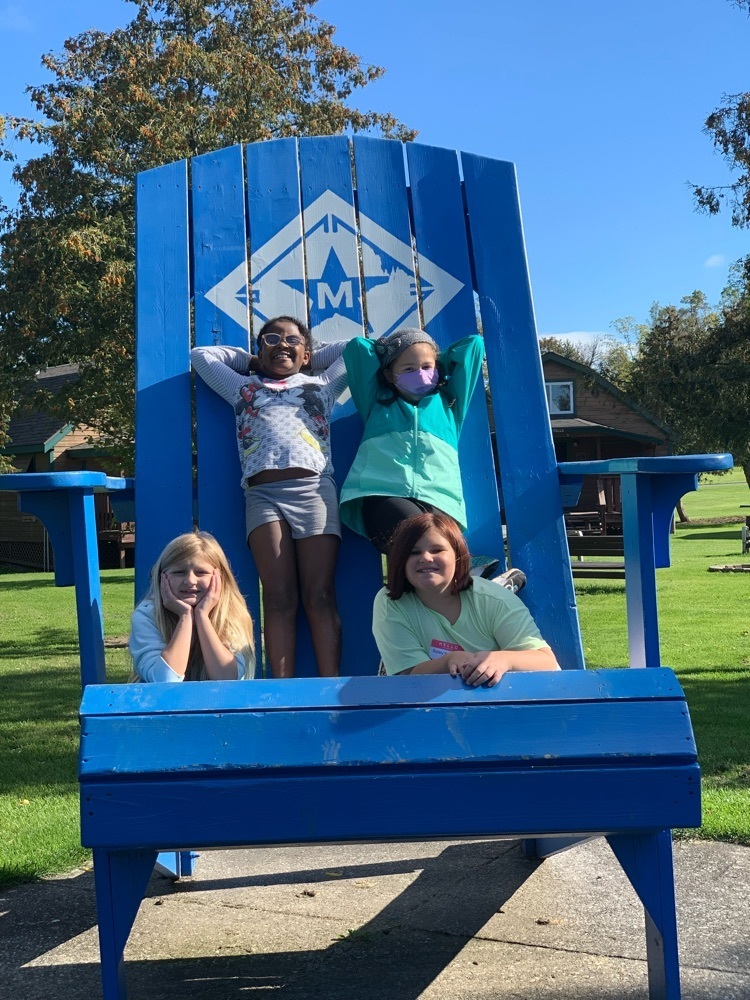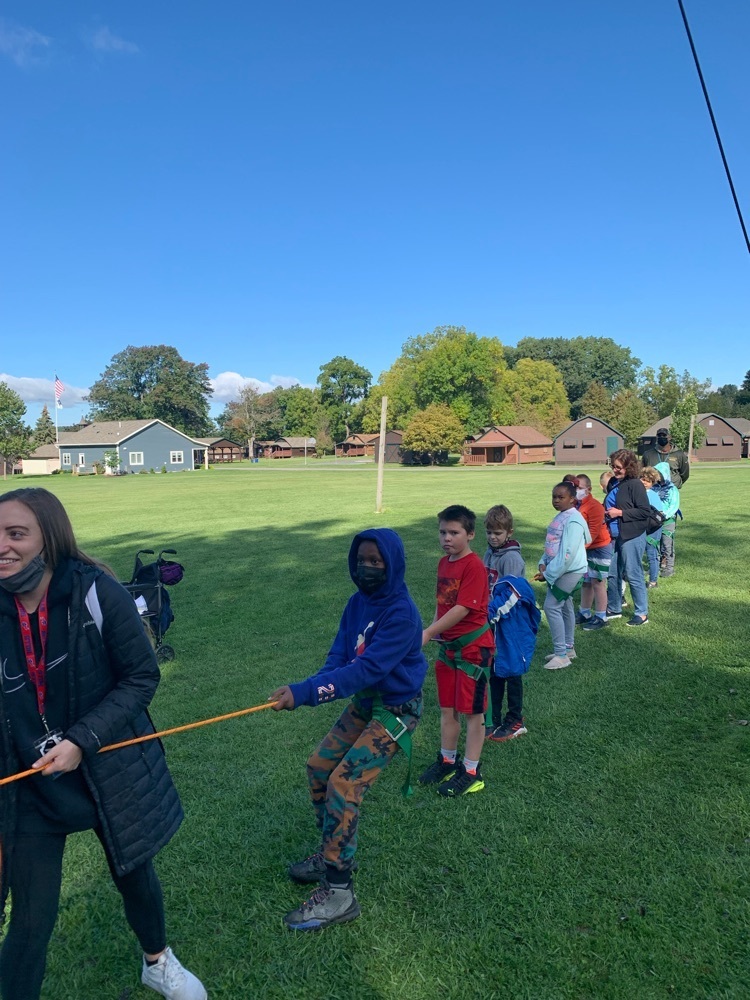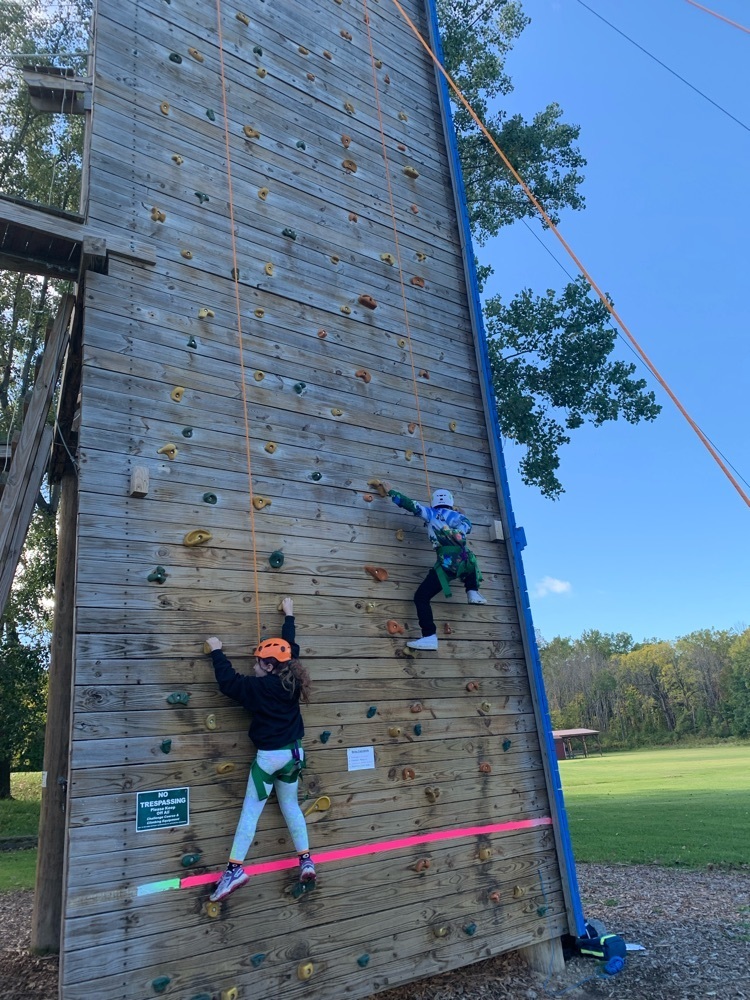 Attention 4th Grade Families: Students that are attending our Field Trip today and tomorrow will be returning to school for normal dismissal today and tomorrow. They will get on the bus home or should be picked up at normal time, 2:40. They are not returning at 5:00. We apologize for any confusion.

Ms. Fridmann and Mrs. Marsh's class earned a reward and chose for Mr. Sutton to read to them! This is such a great book for students to hear!

We had a very successful open house outside tonight! Thank you, families, for your participation!

Mrs. Gominiak making word work so fun today!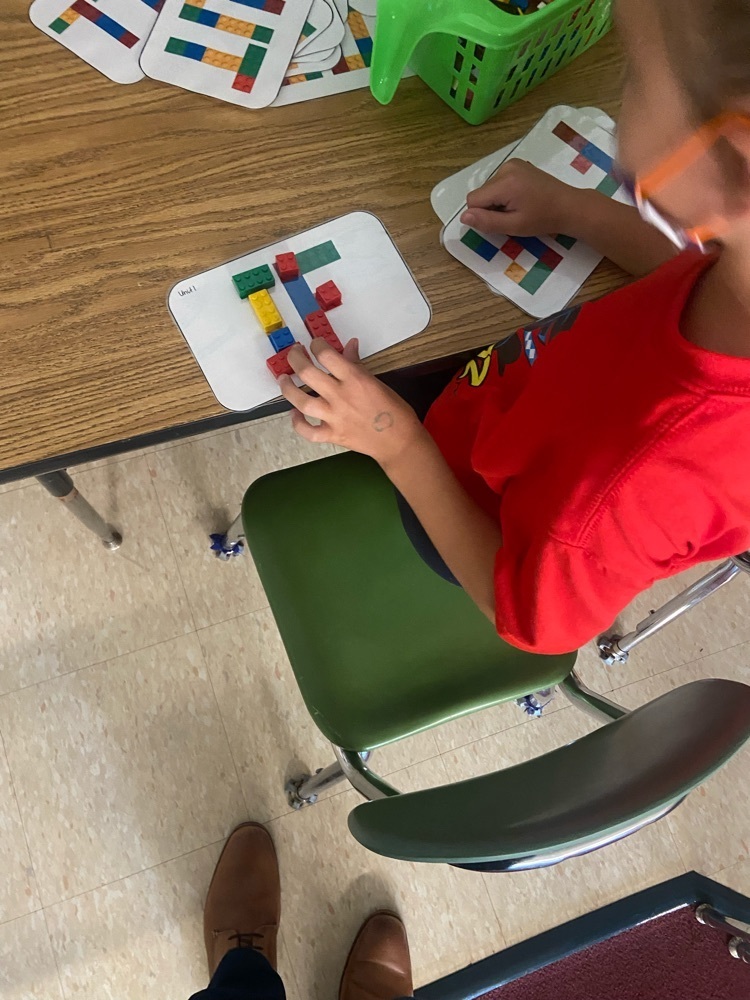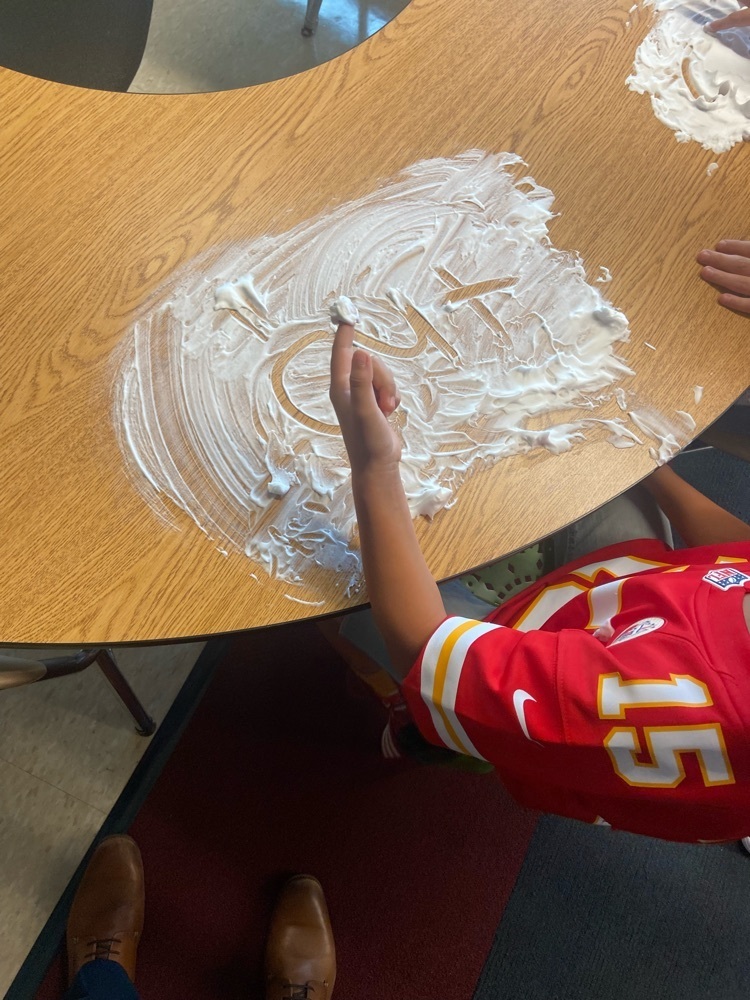 Free Child Safety seat check on Saturday, September 25 from 10:00AM-1:00PM at 18 Evans Street!
JK Parents/Guardians: Don't forget about our outdoor open house tomorrow, Thursday, September 23, from 5:00-7:00 PM! 2nd Grade - 5:45-6:15 Back Parking Lot by Stone Building 3rd Grade - 5:00-5:30 Front Loop by Main Office 4th Grade - 6:30-7:00 Front Loop by Main Office Special Areas/Intervention Teachers - 5:15-5:45 Back Lot by Stone Building Counselors - 5:00-5:30 Front Loop by Main Office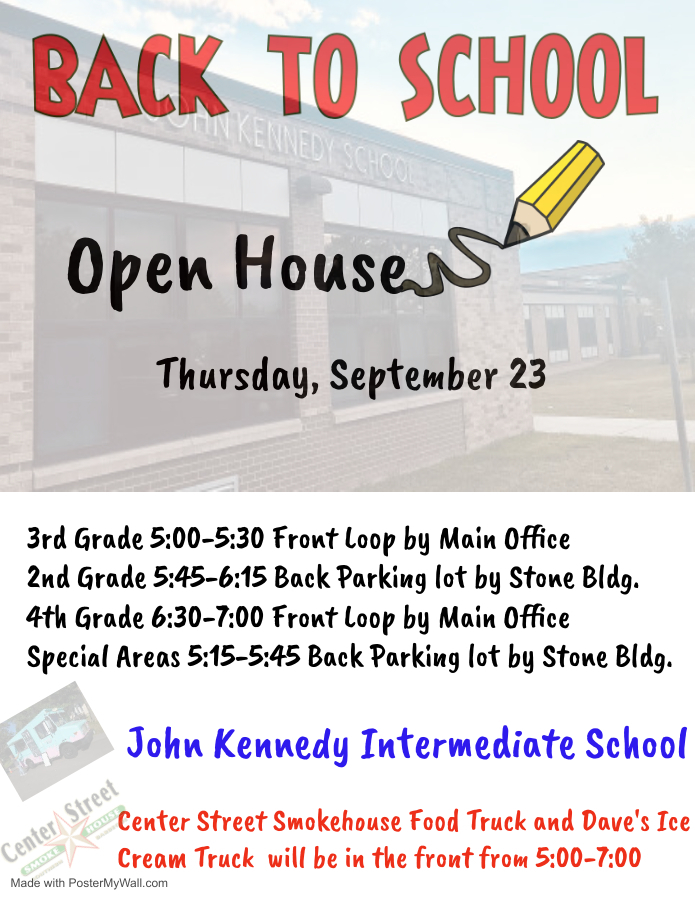 John Kennedy is participating in homecoming! See below for daily themes!
From September 20-October 2, when JK students are spotted making good choices, they will earn a special ticket. Two tickets will be chosen at random to win a personal ride in a firetruck! The more good choices students are spotted making, the more chances they get to win.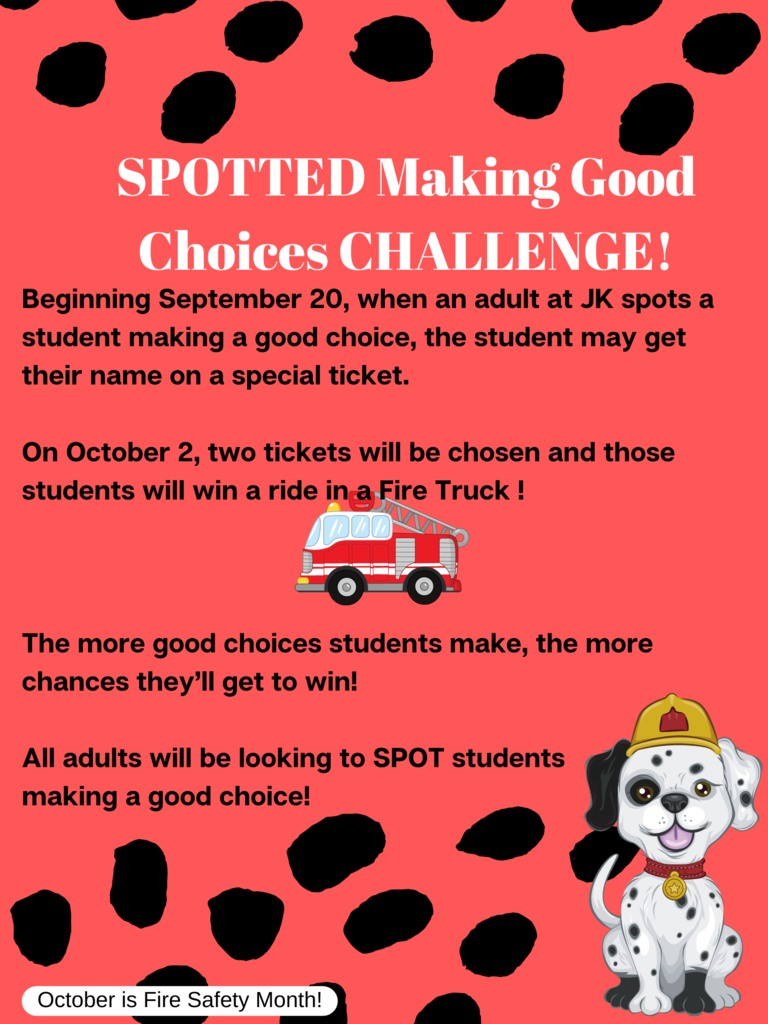 John Kennedy Open House is Thursday, September 23, from 5:00-7:00 outside! We will have food trucks here if you want to get dinner or dessert before or after meeting our JK teachers! Our book fair will also be running in the cafeteria! See flier for more information!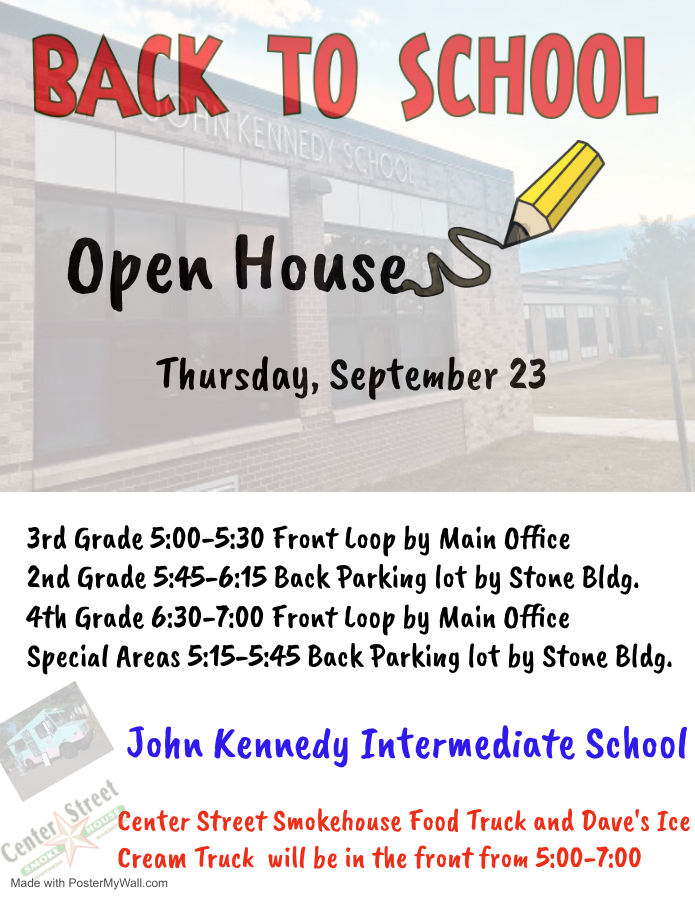 The JKPG Book Fair will run September 20th - 23rd during school hours and during Open House on September 23rd. Look for more information including visit schedules and volunteer opportunities to come home this week.