Information for Parents - Curriculum and the Common Core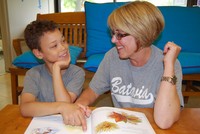 Please use the following links to learn more about the Batavia City School District's Curriculum and Instruction, and how you can support your student's success.
BCSD recognizes that parents are their child's first teacher. We value your support and partnership with teachers in educating all students
School Newsletters
Read the latest school newsletter from your child's schoolk
K, 1:
Jackson Primary School Pictures - Order Online - Use Code 1900JPS
2,3,4:
5,6,7,8:
9,10,11,12:
Parent Guide to Common Core
A document developed by the NYS PTA and NYSUT developed to assist parents with understanding the Common Core curriculum movement and the need to work together to ensure our students' success.
A Parent Guide to
Common Core Learning
Parent Guide to Student Success (PTA)
This guide provides an overview of what your child will learn by the end of kindergarten through high school in mathematics and English language arts/literacy. This guide is based on the Common Core State Standards
Parent Guide to Student Success
K-12
Roadmaps Math
Roadmaps ELA
The Council of the Great City Schools' parent roadmaps in English language arts/literacy provide guidance to parents about what their children will be learning and how they can support that learning in grades K-8.
Parent Videos
This is a series of videos aimed at helping parents navigate and better understand the Common Core Standards.
Math Videos
Demonstration videos for Math Skills
English Language Arts
ELA Modules and Units from the NYEngage site.
Math Modules UPK -12
https://www.engageny.org/common-core-curriculum
HS Algebra
HS Geometry
HS Algebra II
HS Precalculus and Advanced Topics