Governor Cuomo, the NY State Education Department, and the Department of Health recently released guidelines for the reopening of schools. School districts across NY are required to submit a plan by July 31.
On this page, you will find the Reopen Batavia Strong Plan 2020-21 (submitted to New York State on July 30, 2020) for Batavia City Schools.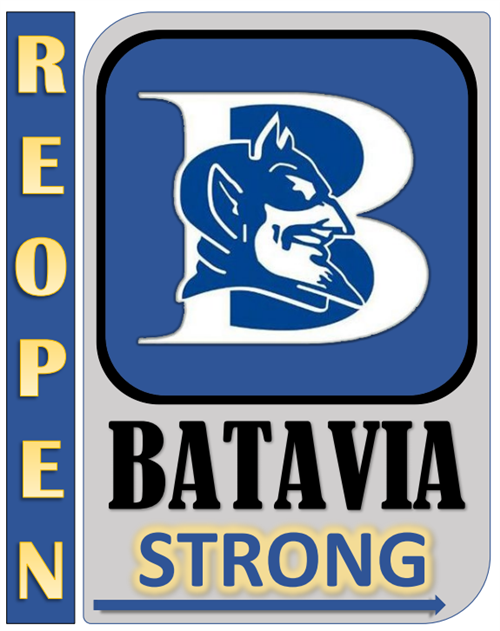 Information regarding Batavia City Schools reopening plans for the 2020-2021 school year will be posted here as they are finalized. Please check back often for the latest news.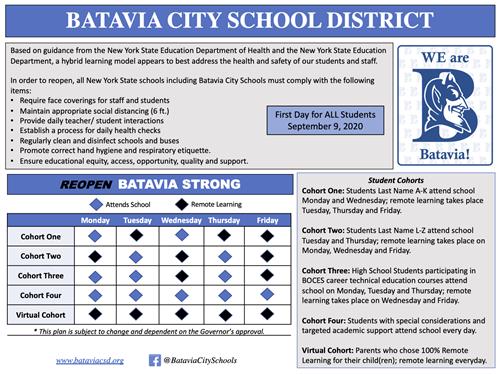 Next Steps
Wait for Governor Cuomo's decision on school reopening (to be announced August 1-7)

The district will continue to work on the reopening plan as new guidance and regulations are released.