We asked district staff and families to tell us their stories of how, as a district,
we have exemplified Batavia's current Mission and Statement.
Here are a few of the stories and excerpts from the stories you told us!
Key attributes reflected in the current Mission and Vision Statements are:
• Empowering students to meet their maximum potential.
• Empowering students to be socially responsible citizens.
• Nurturing students to develop morally high character.
• Enabling student to successfully meet life's challenges.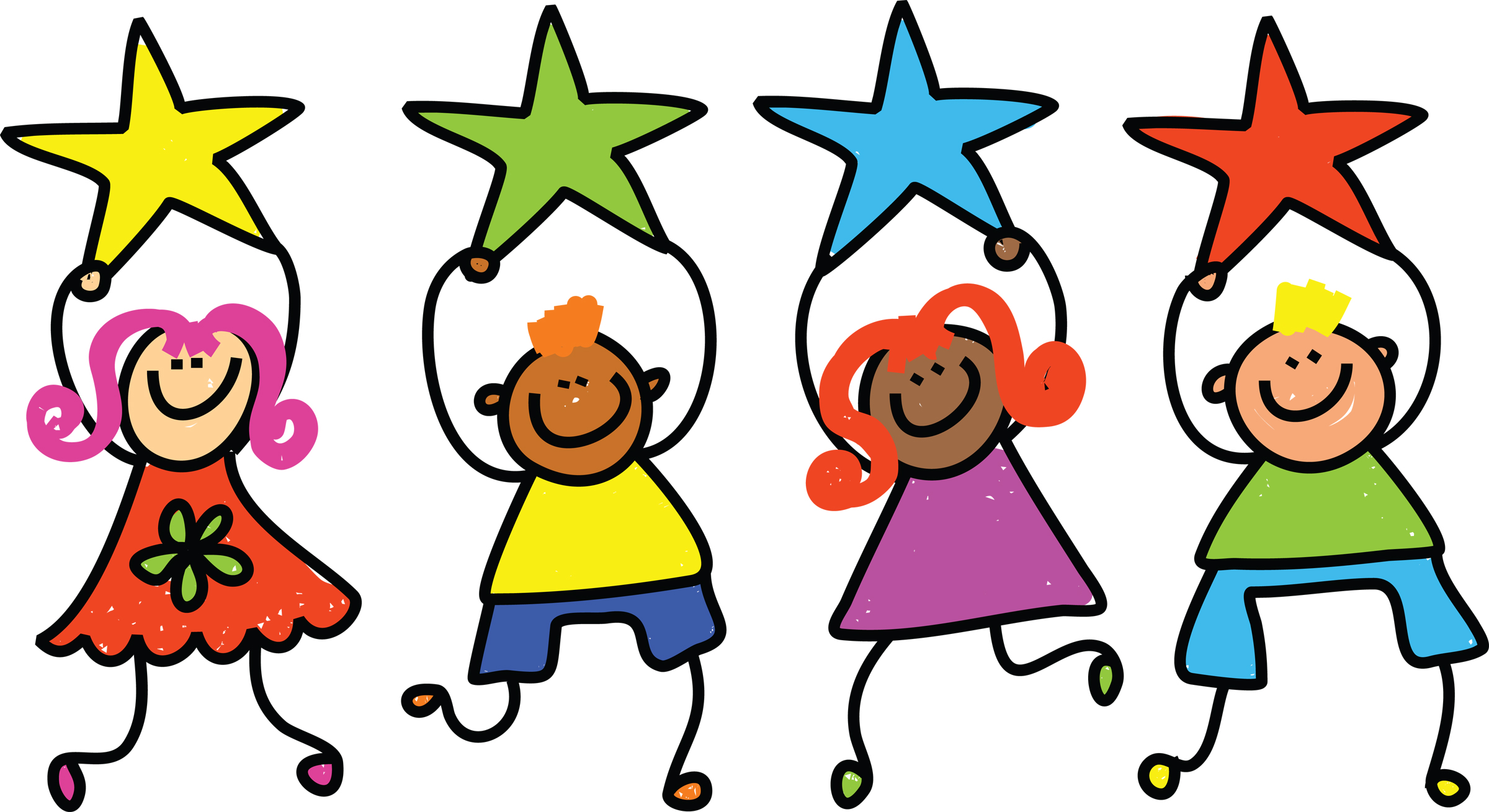 Kaden Giuliano and Mrs. O they love their kiddos and they have such fun together they are amazing teachers and Kaden loves them.
Mrs. Gahagan has treated my son as if he is her own. She has gone above and beyond to help him reach his personal goals and break out of his shell. I never would have imagined someone being so dedicated to my son. I cannot express how thankful I am for her and everything she has done for him.
My son has had the most patient teachers. They have helped him reach his goals and have kept me updated every time I ask. They have helped him get all the help he needs during this difficult year. Thank you Mr. Calandra and Miss Fix. You Rock!!!
This has been an especially challenging year for students and many students were intimidated to even take an AP course during a year like this. However, one of my AP students in particular has really risen to meet the challenge. This student has completed every assignment and challenge task at a high level of skill mastery. This accomplishment has required a significant amount of work and the student has spent hours of additional time with me in office hour google meets. This student's work ethic has impressed me and I anticipate this student will score very well on the AP exam this year.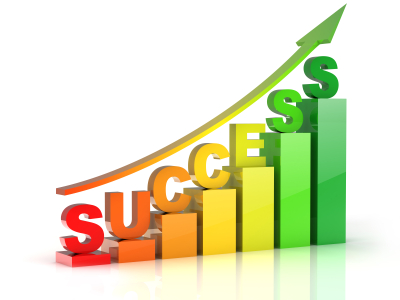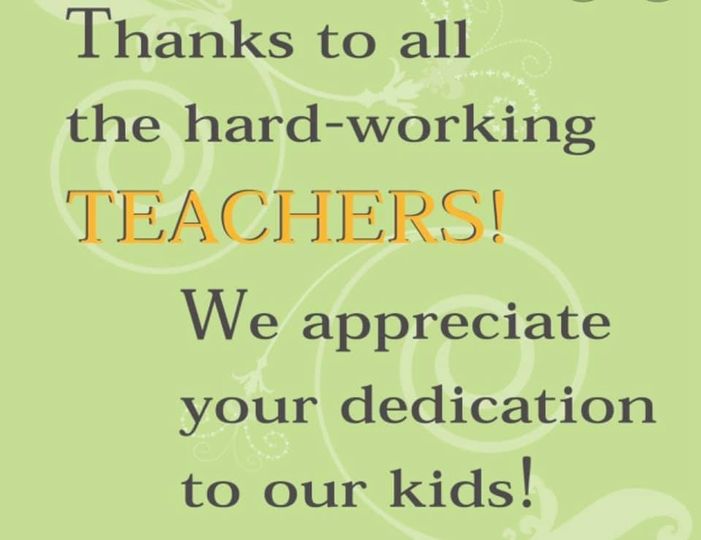 So many wonderful teachers at Batavia!! 2 that stand out are Mrs. Gominiak. My 4 older boys had the pleasure of being her students. Also Mrs. Wolff had Jordan for kindergarten. The patience of a saint to this day Jordan's favorite teacher!!! Thank you ladies and all the teachers that have played such a major role in my childrens' lives. You are forever appreciated!!
Ty to Mr. Sutton for all he has done for my son during Mr. Sutton's time at BMS and continues to keep in contact ty so much to his other teachers and his fav teacher at JK Mrs. Linda Restivo wonderful lady and great teacher ty all so much
Gahagan- Vondell absolutely loves her and Ms. Finn. He always is talking about them. And great communication, Vondell has enjoyed being a part of a such a great class with such wonderful teachers, thank you for all you do

From the high school Mr. Veltz and Mrs. Veltz they have been amazing with my son and he feels these teachers have really helped him get threw this year with so many ups and downs. Mr. Veltz also helped him with his success with football this year. Jackson Primary, I would have to say Mrs. Notaro she is absolutely amazing and is always there for my son no matter what time it is I could always reach her and she would just make me feel better. My son has always been very nervous about school but she was always there to lift him up and let him know it's all going to be ok.
Mrs. Amerine my sons kindergarten teacher and can't forget Mrs. Wolff. Thank you all that have played such a major role in my sons life You are appreciated!!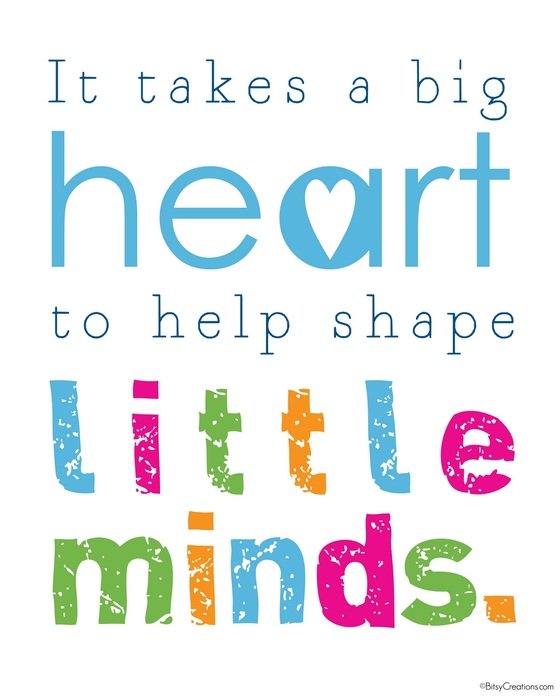 John Kirkwood is not only a friend and colleague, but my former biology teacher at Batavia High School. Mr. Kirkwood has a unique teaching style that was perfect for me as he encouraged us daily to reach for lofty goals, while having fun and enjoying the subject of biology in an environment that fostered creativity and collaboration. It is a partnership between Mr. Kirkwood and his students, there is an understanding of how to act and what's expected. Mr. Kirkwood makes his students see their futures by talking about the next steps and what they could possibly become; this is a game changer for a high school kid stuck in the moment who only sees the short term.
As most of the students that Joanne began to work with were from the middle school I was able to watch them progress through their high school careers and it never ceased to amaze me how well these students adapted. Prior to the implementation of the SOAR program these were the kids who seemed to always be at risk of dropping out of school or of remaining aloof from the rest of the student body. Joanne provided these kids with a sense of belonging that was missing from their lives and I witnessed how they flourished because of the confidence that she instilled upon them. I feel that the Batavia City School Districts greatest attribute is our acceptance of all students regardless of who they are or where they come from. Joanne Faller continues to personify that attribute every day.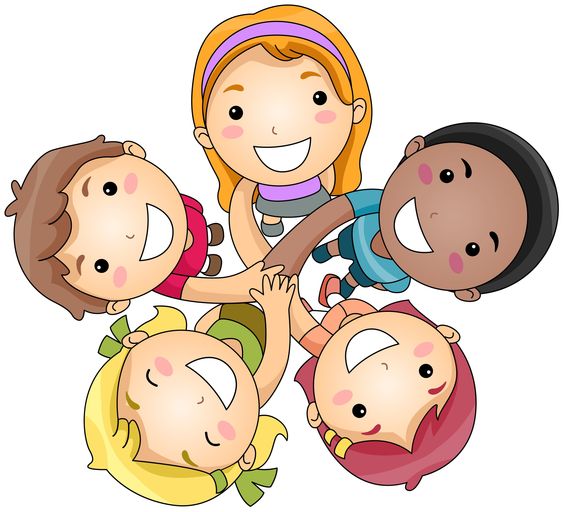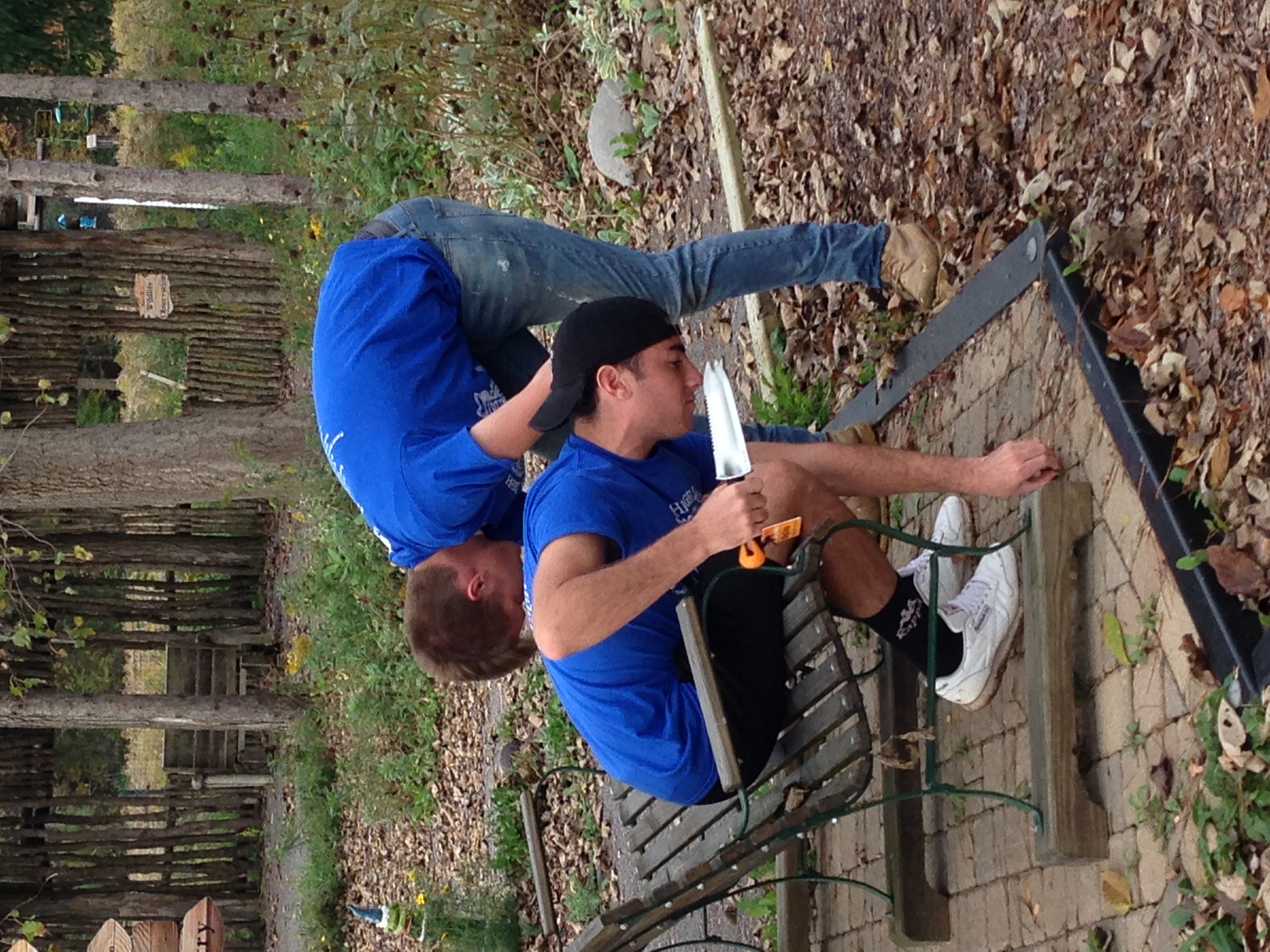 So for many years I have been a teacher chaperone for the Senior M.A.D.D. (Make A Difference Day) activities. Throughout all of those years I have worked with many students at many different community venues. Our groups were often given some ambitious tasks to complete by these organizations. Upon reflecting on all these activity sites and tasks that senior students were involved in, I must say that I was always proud to see how well our students accepted whatever challenge (task) they were presented and were respectful to all parties involved.
I can recall many great questions (and ensuing conversations) with some of our students while we busily worked on our knees weeding a garden, painting a room, carrying supplies, cleaning a daycare, or making a craft with an elderly veteran in some unfamiliar, new place with a broad variety of citizens, at various ages, within our community. The most amazing observation I made was the genuine care and empathy that came from all of our students while working with everyone on those days.
Somewhere, along the way, WE all have done something very right in this community to transfer this sense of good citizenship to these young people. For that, I am thankful to the wonderful colleagues, community leaders/members, families, and students of the Batavia community that I have had the honor to live and work with through the years.
We absolutely love my son's second grade virtual teacher Miss Wirth. She has made the transition from in school learning to virtual learning so smooth. Miss Wirth puts her all into the kiddos she teaches. Her learning videos are very detailed, appropriately paced and engaging. She is an absolute sweetheart on lives. Miss Wirth connects with her students and it is very apparent she was meant to be a teacher. Thank you for being such a patient and loving teacher Miss Wirth!! We appreciate all that you do not just this week but every week!! We love you
A BIG shout out to Mr. Rebisz and Mrs. Dillon at JK. My daughter LOVES school and really struggled with the hybrid model and not being full time. They kept her engaged and challenged throughout it and now they are back in school she is just blossoming and comes home everyday extremely happy and loving life! THANK YOU for going above and beyond in these trying times. As a parent it means more than you will ever know!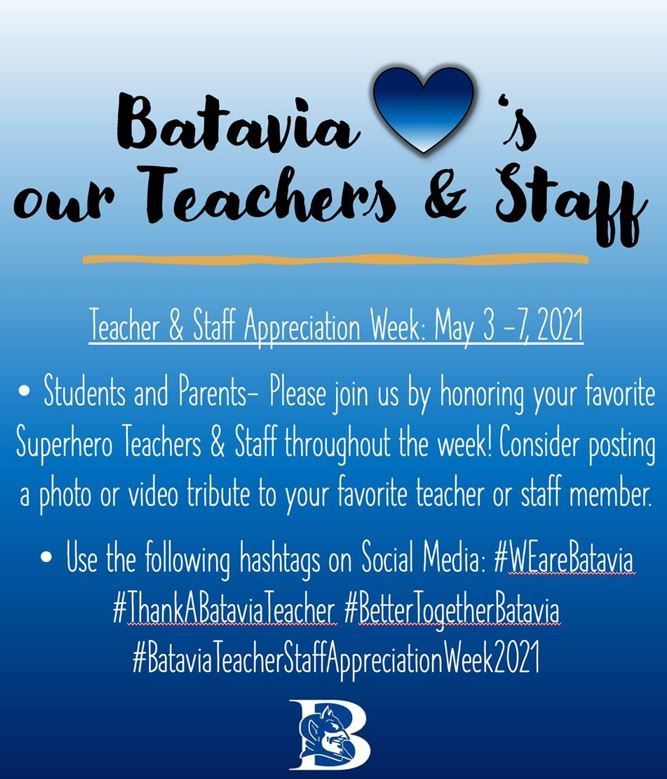 There is a student I know personally that had transferred in and out of the district numerous times. Their senior year they were fully enrolled in Batavia and had planned to graduate here. Due to lack of consistency and positive role models, the student showed an outwardly tough persona and struggled with maintaining grades. No one from his family had ever graduated and when you asked about his future, his response would be that he'd end up in jail like others in his family. Many people throughout his life had given up on him. However, there was a teacher that he felt comfortable with. He started to go to him and let his guard down little by little and accepted the teacher's advice. He ended up working with this teacher after school quite often. The student's grades began to pass and he started to feel more confident that he'd be the first in his family to graduate. Although some hard times hit him as graduation neared, this teacher stuck by his side after school and never gave up on him. Even when the student left the teacher waiting without showing. The student always knew that teacher would be there to help both emotionally and academically. That year when the student graduated and walked the stage he finally believed in himself. It's now been a few years and the student did not end up in jail. Instead, he ended up a hard working community member who is now married with his own house and helping other kids facing hardship. The encouragement and support of that teacher, reached far beyond the walls of that classroom, and far beyond 2:45pm.
Mrs. Gahagan loves my daughter as her own and Ms. Finn they help my daughter meet her goals they are patient with her I could not ask for better teachers for my daughter they make my daughter want to go-to school everyday and Mrs. Gahagan washed my daughter's blankets for her I appreciate those two teachers so much.