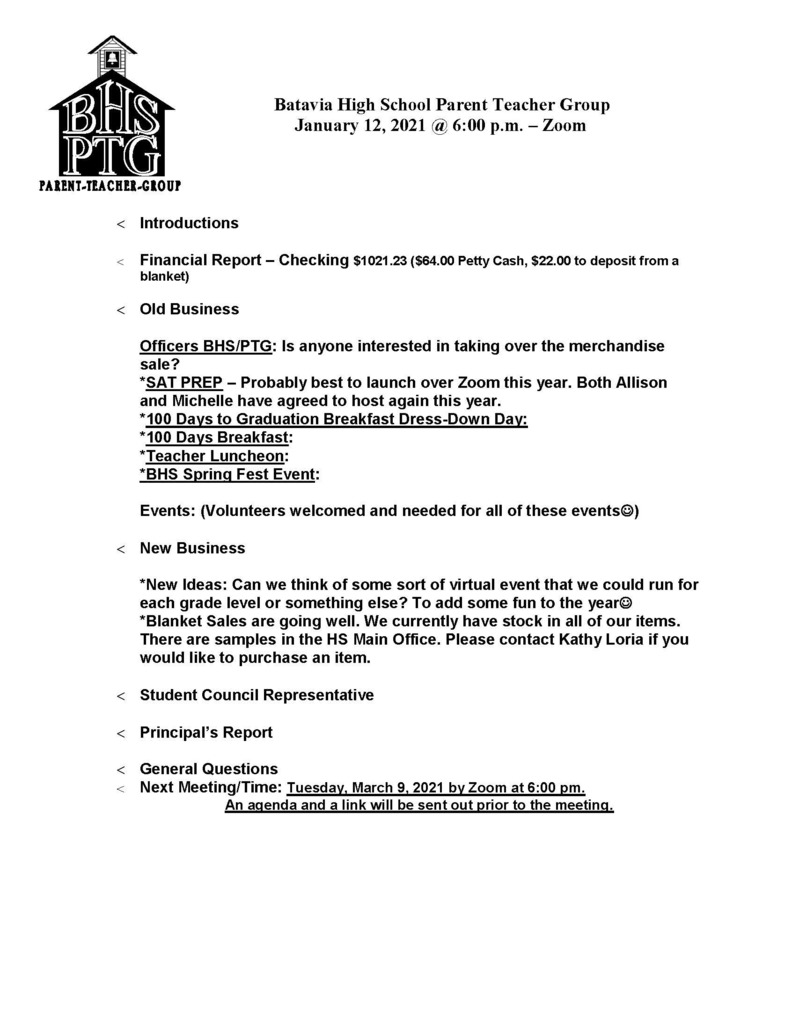 Auditions for the BHS Musical presentation of Sister Act are right around the corner! Give it a try; you won't regret it! The show will be recorded and streamed online in April. Rehearsals begin on February 1st. Auditions will be done in small groups of 3 or 4 students and will only be seen by the two Directors. To help you prepare for the auditions we will be holding Google Meets and posting videos in our BHS Production Club Google Classroom. The classroom code is: buhcglr Contact Mrs. Caryn Wood at BHS for the Active Audition Sign Up Sheet and the Audition Materials Packet.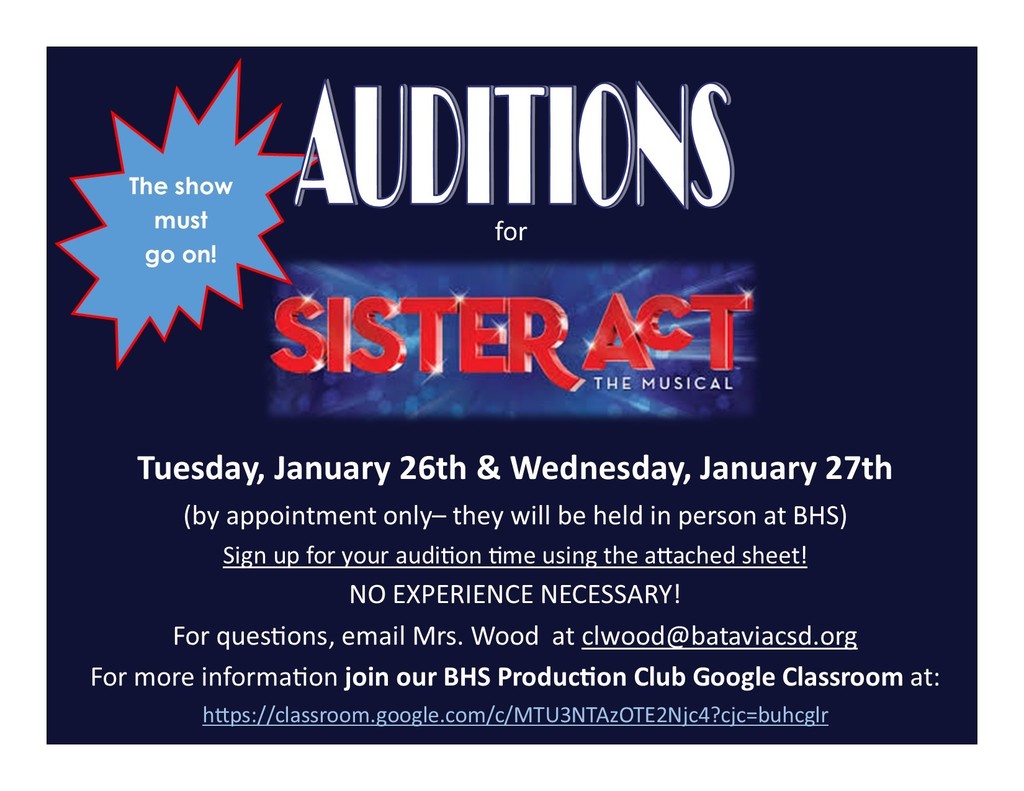 I got to go first this morning for my Rapid Covid test. It was not bad at all and I only needed to wait 15 minutes for my result.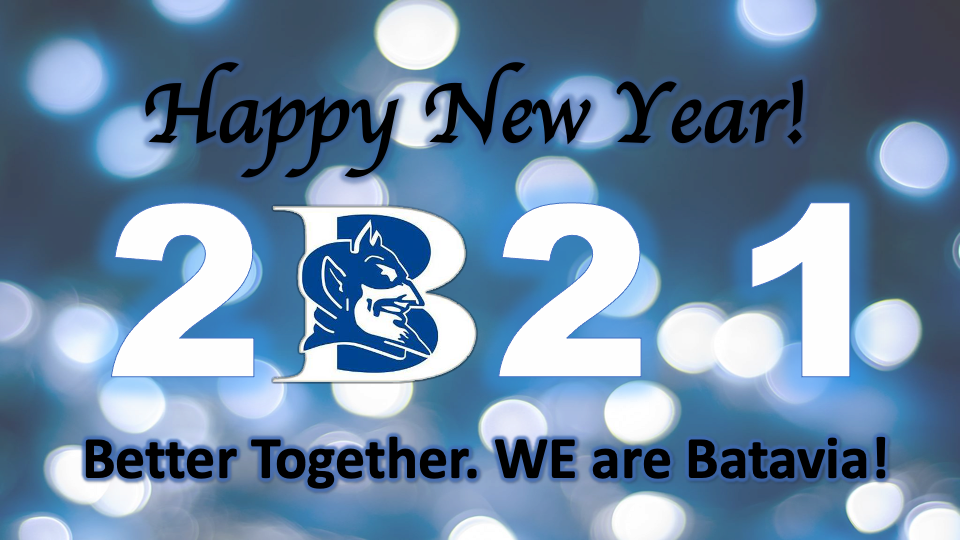 Batavia High School 1st Marking Period Honor and Merit Roll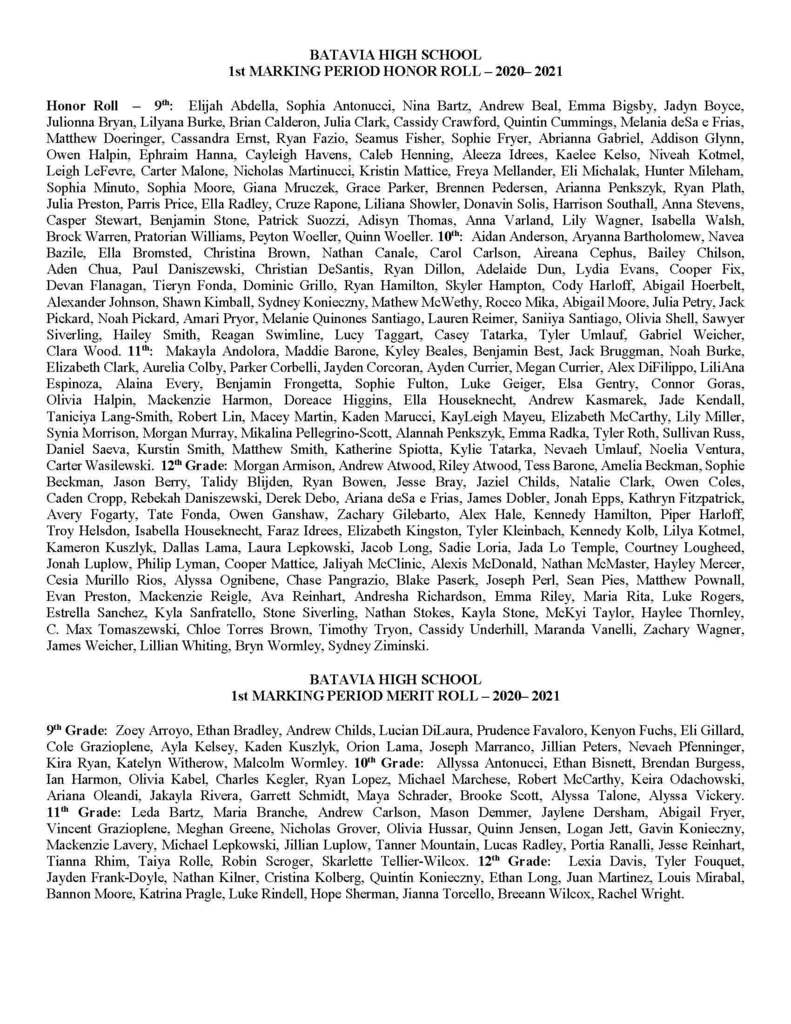 Batavia City School District Family & Student Engagement Center & Community Closet Five Below Fundraiser 12/18-12/24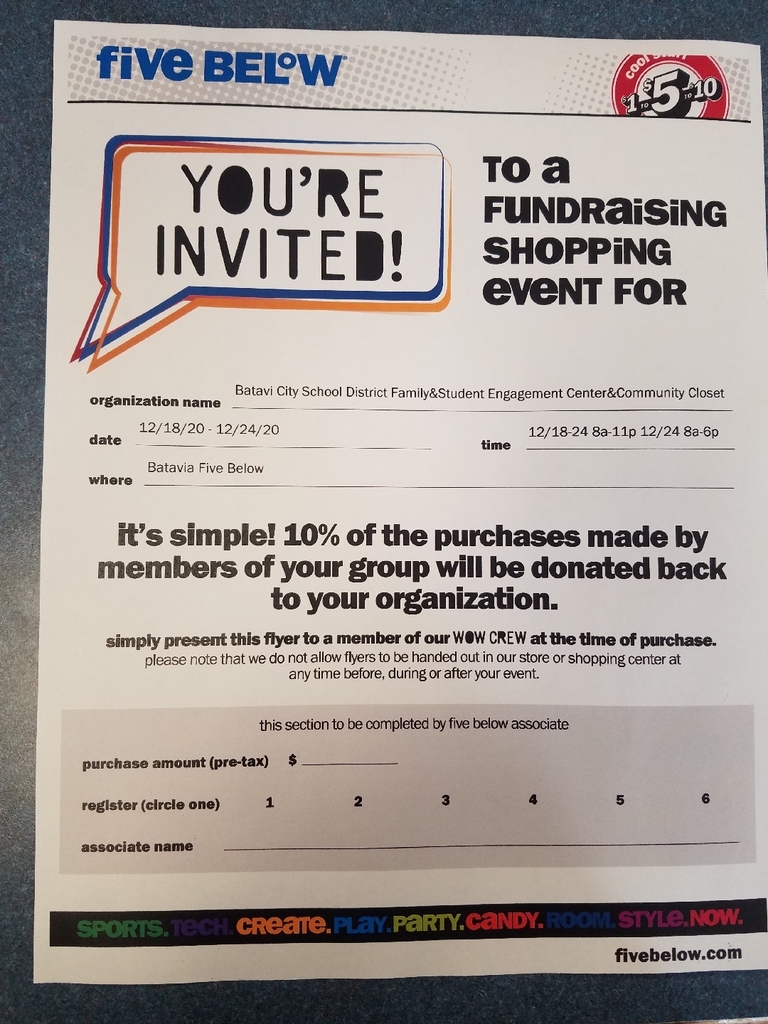 Yesterday, Governor Cuomo announced that the City of Batavia is now in the Yellow Zone. The Yellow Zone designation now requires Batavia City Schools to test 20% of all students and staff on campus over a two-week period. If you have not done so, please don't forget to give consent for Student Rapid COVID-19 testing for your child(ren) by 12/22/2020. Online consent form can be found here:
https://forms.gle/rgCYSjQVK7L4VV3M6
Please note, that failure to give consent will impact your child(ren) ability to attend school in-person and will keep your child in remote virtual learning. Please call your school with any questions. 💙🖤🤍 #BetterTogether #WEareBatavia

ATTENTION SENIORS..... final cap and gown orders are due by the December 18th. Any orders placed after this week will have a shipping and handling fee added to the order. Please contact Mrs. Grover if you have any questions or concerns about placing your order. Orders can be placed online at Jostens.com or by emailing Jostens at
scott.fitch@jostens.com
.

Mrs. Grover in the College and Career Center is hard at work trying to find the best scholarships available for our students. Look at the list on the College and Career Center page, it lists all the scholarships that is available so far this year. Make sure you are checking back often because she adds more scholarships all the time.
https://www.bataviacsd.org/o/bhs/page/current-scholarship-opportunities
December Friday Mornings have treated our staff to a drink and cookie thanks to the generosity of Grace Baptist. The Pub Coffee Hub has been here and ready to serve us. I recommend the hot chocolate. It is delicious.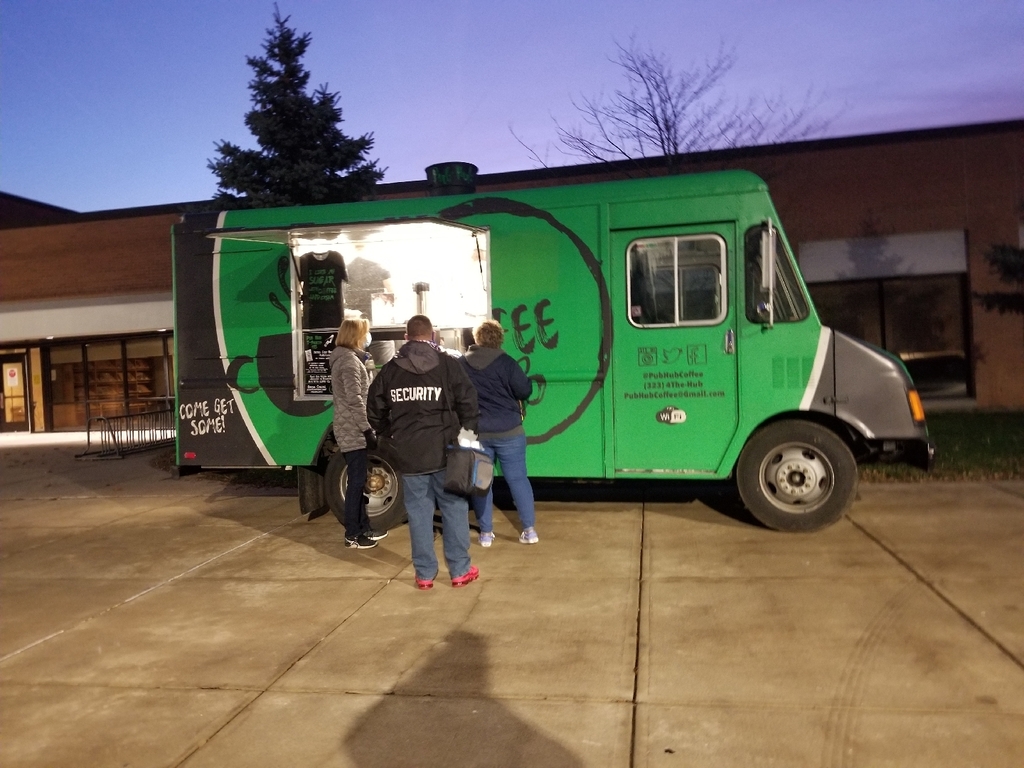 Batavia City Firefighters team up with Batavia City Schools for 2020 holiday toy drive. Toys can be dropped of at City Fire Headquarters on 18 Evans St. now -- until Monday Dec. 21. #BetterTogetherBatavia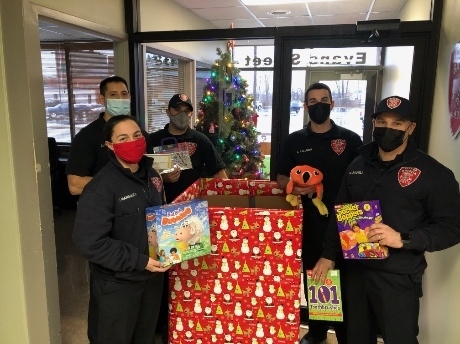 The City of Batavia Police Department is partnering with Batavia City Schools to get input and feedback on improving Police community engagement and outreach as part of the department's reform plan. If you live, work or do business in Batavia, New York please take 5 minutes and respond:
https://s.surveyplanet.com/N50gQHVin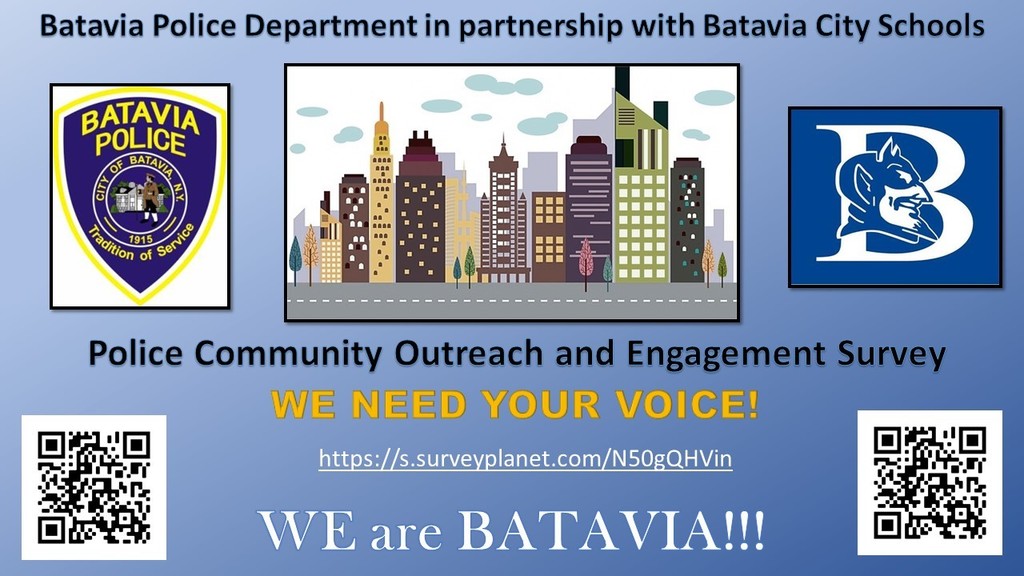 Holiday Donation Drive! This drive benefits our Batavia City Schools Community Closet. Simply bring in a donation to Pub Coffee Hub and receive a FREE coffee! WE are Better Together...WE are Batavia!!! #CommunitySchools #BataviaStrong #BataviaUnited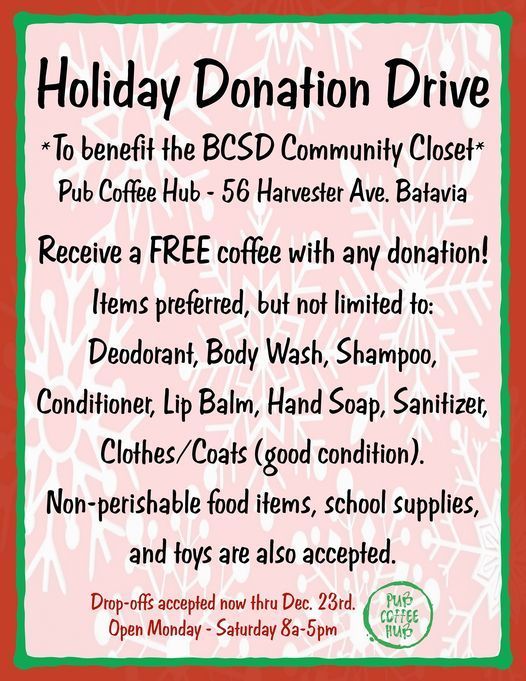 School Messenger calls, alert text messaging, and emails is primary way of getting out info. Haven't received any of these communications? You might need to update your contact information. Call the main office at 343-2480 ext 2000 to confirm your contact info.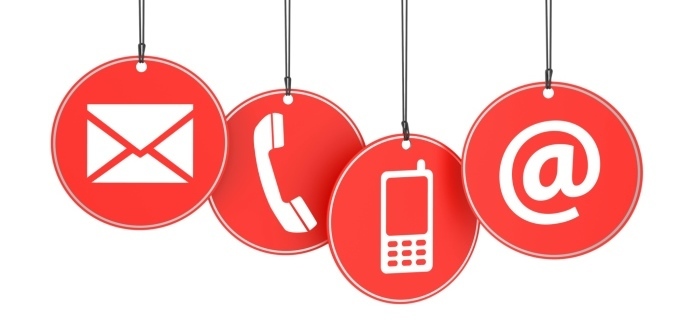 Proud to have our BHS admin team represent in our first annual Thanksgiving Day Parade.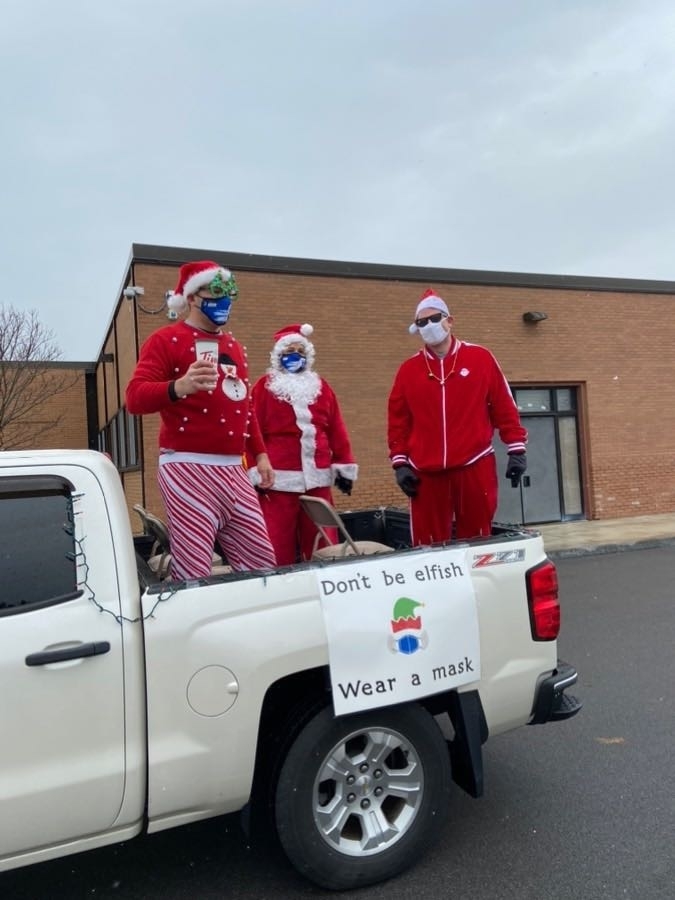 Thanksgiving Parade today at 11:00 a.m.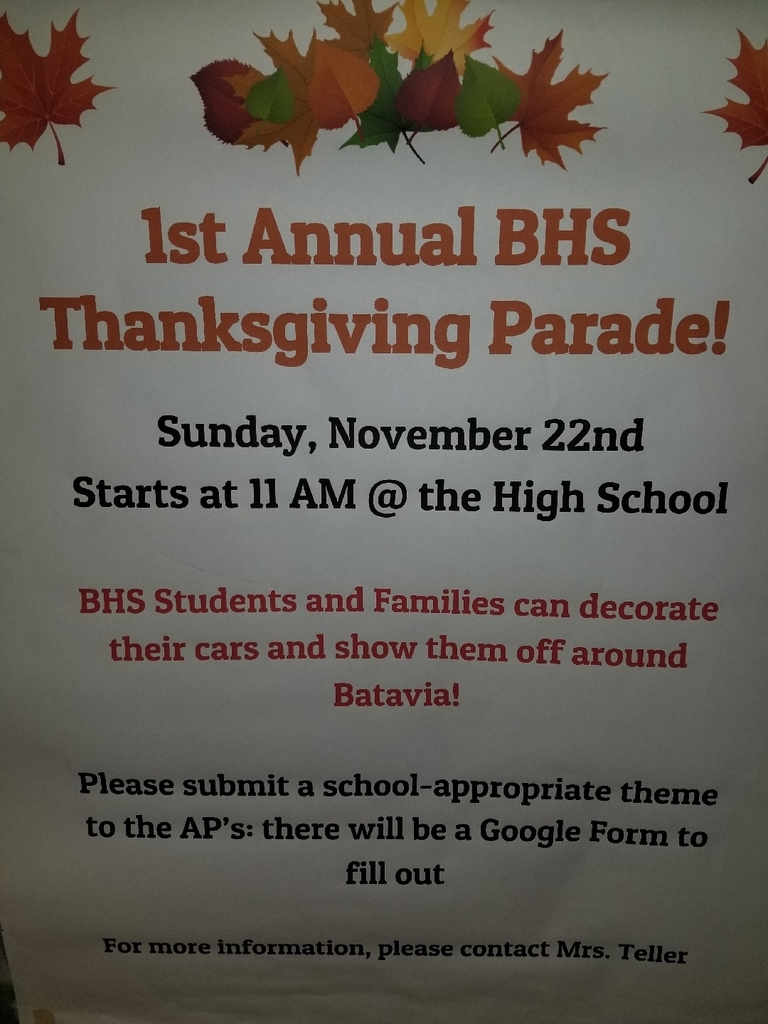 Check out our Thanksgiving Parade BHS style. We will have 25+ decorated cars driving through Batavia this Sunday at 11 am.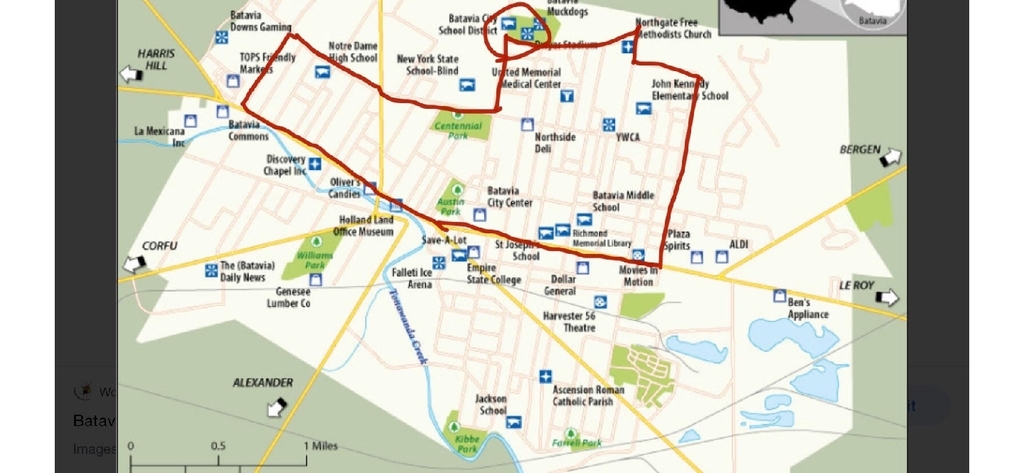 Dealing with a loss in our school family has been hard but I am thankful to be surrounded by staff, students, parents and friends who are helping each other through it. Thank you Chris Merle for your encouragement and treat for our staff.