BHS Summerfest is in full swing! Lots of fun activities for all, including kareoke, yearbooks, basketball and kickball! 🎤 🏀 💙🖤🤍 #endingwithabang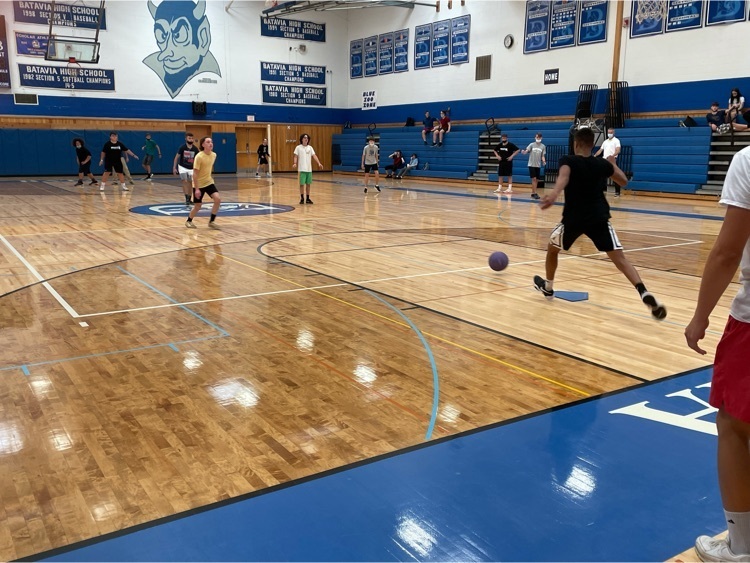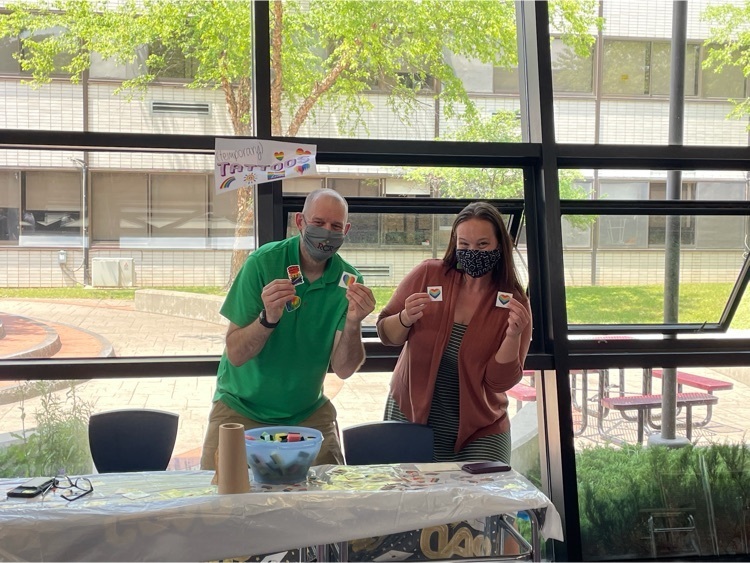 Watching the senior slideshow at graduation rehearsal this morning! Thank you Mrs Ognibene for putting it together for our seniors. 💙🖤🤍 #REMINISCENCE #classof2021 #WEareBatavia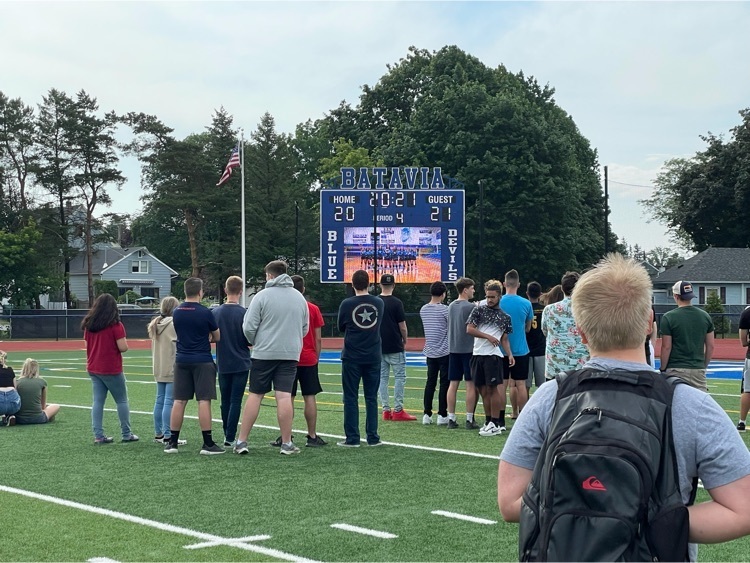 Senior Prom 2021! 💙🖤🤍#dancethenightaway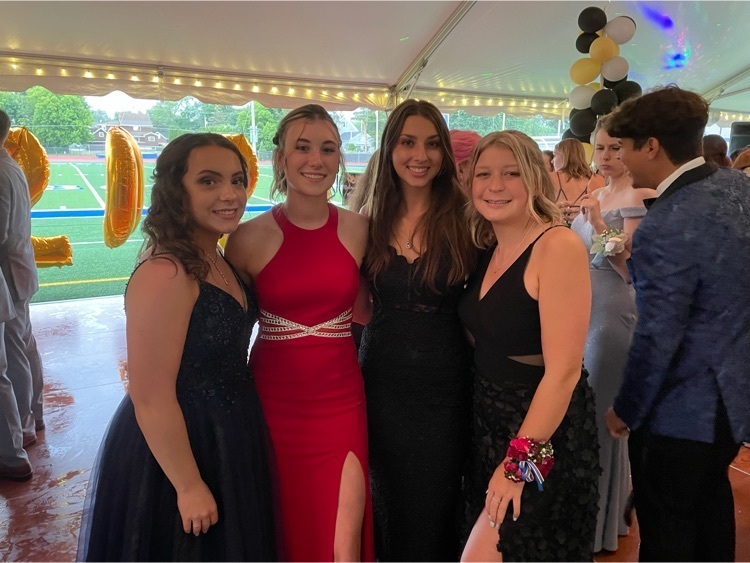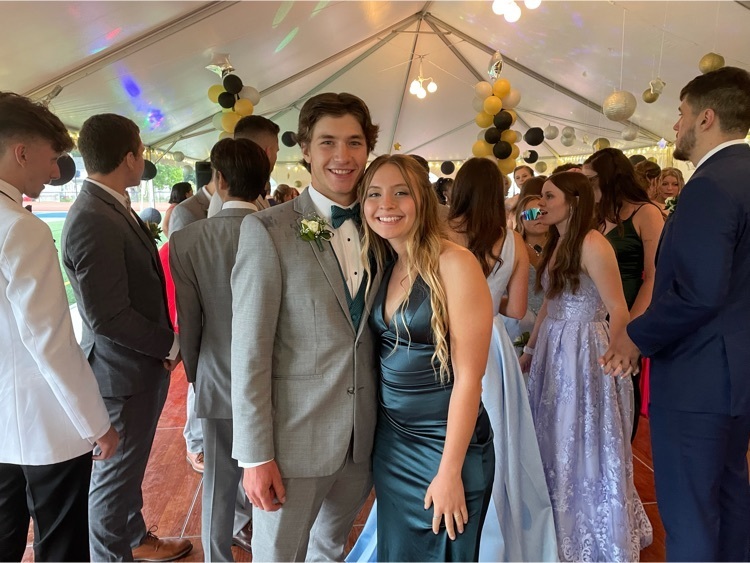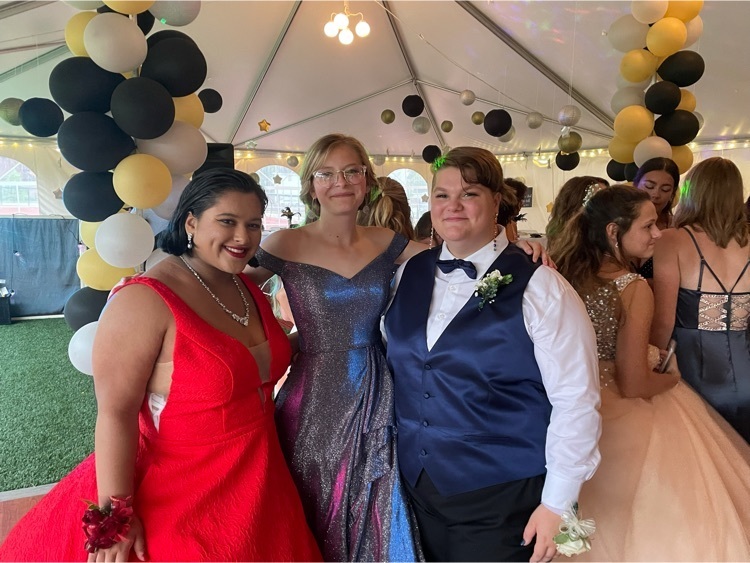 BHS staff members delivered 47 seniors and 34 juniors awards to their homes. The total scholarship amount awarded was $3,558,660! This group of students are so deserving of this recognition. We could not be more proud of their hardwork and leadership! 💙🖤🤍 #WEareBatavia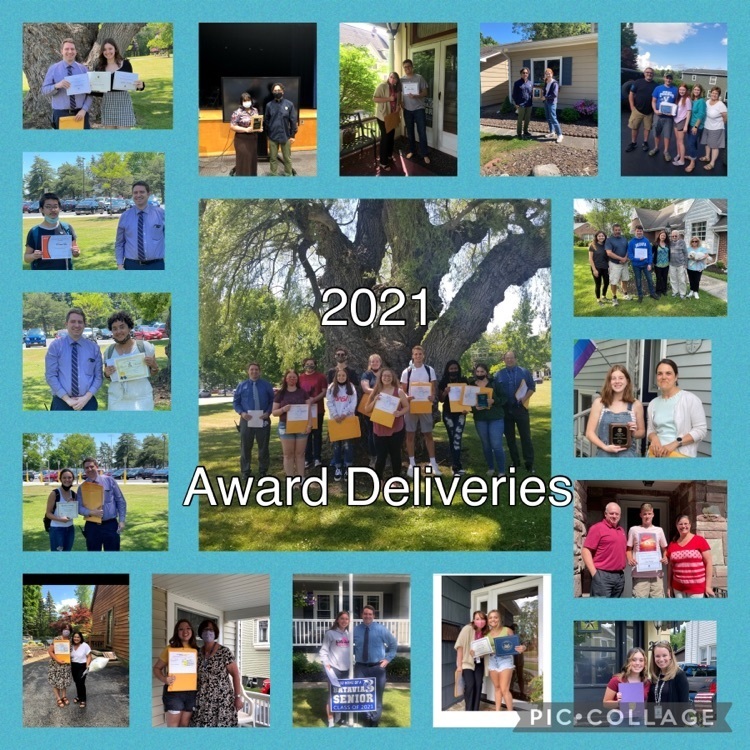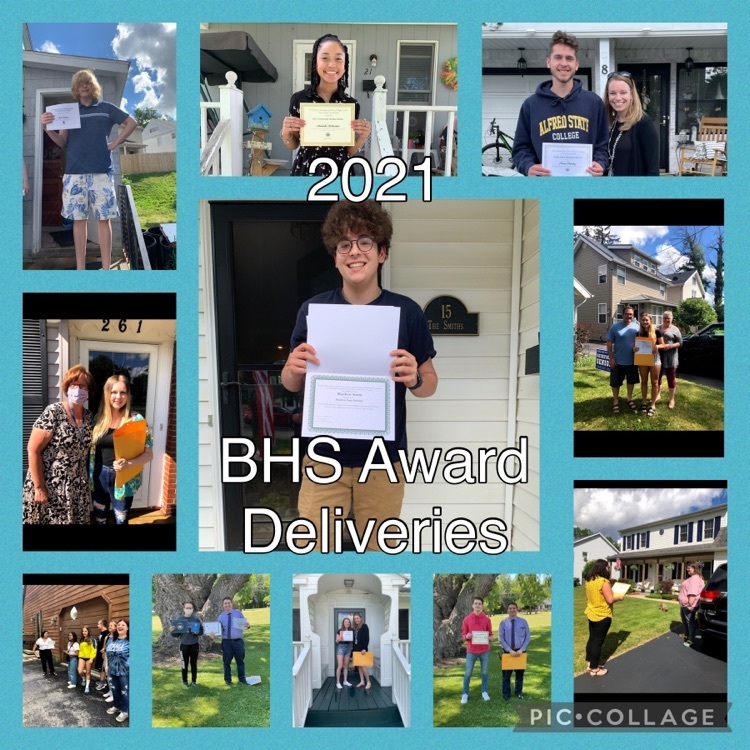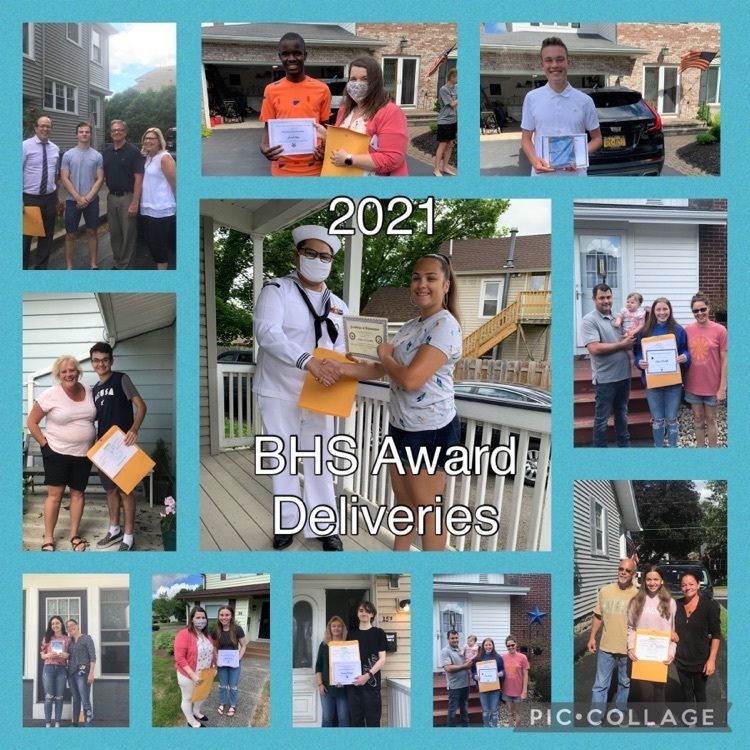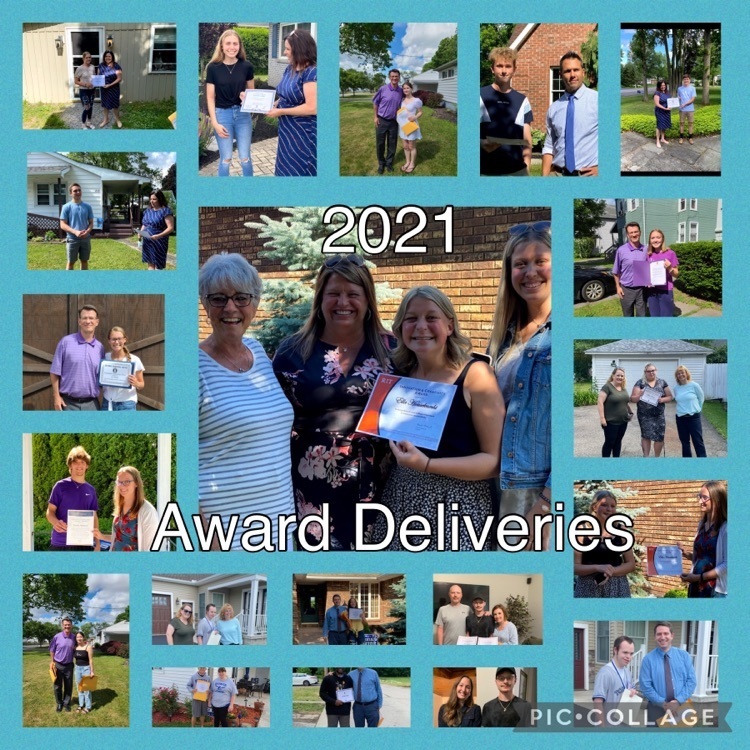 Just a reminder to BHS students, it's Regents Week! Please see your counselor with any questions. Remember to study, get ample rest and a solid breakfast the morning of. Good luck and do your best!! 💙🖤🤍 #hardworkpaysoff #Regentsweek2021 #homestretch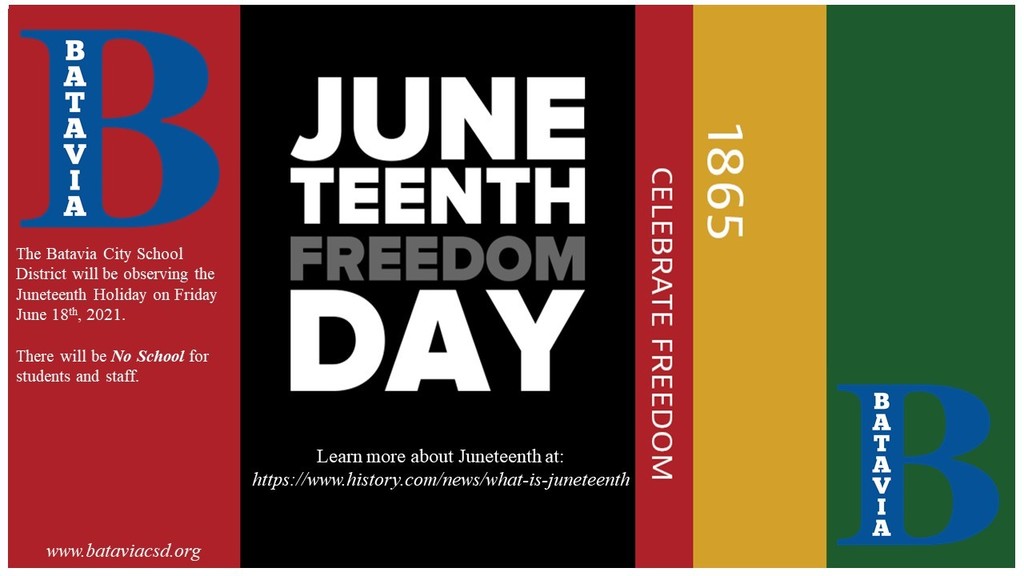 Thank you to our BHS PTG for organizing an amazing lunch from Los Compadres and Commit to Well. Our teachers loved the opportunity to relax with eachother and enjoy great food! 💙🖤🤍 #endofyearcelebrations #togetheratBHS 🌮 🥗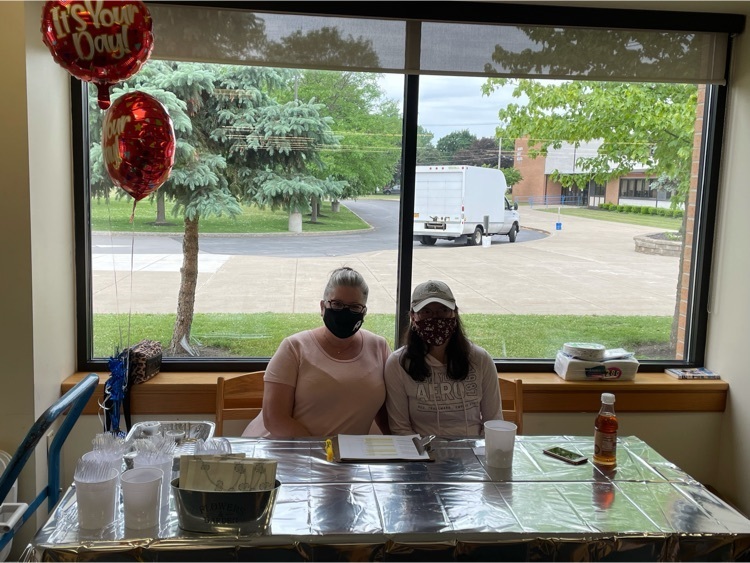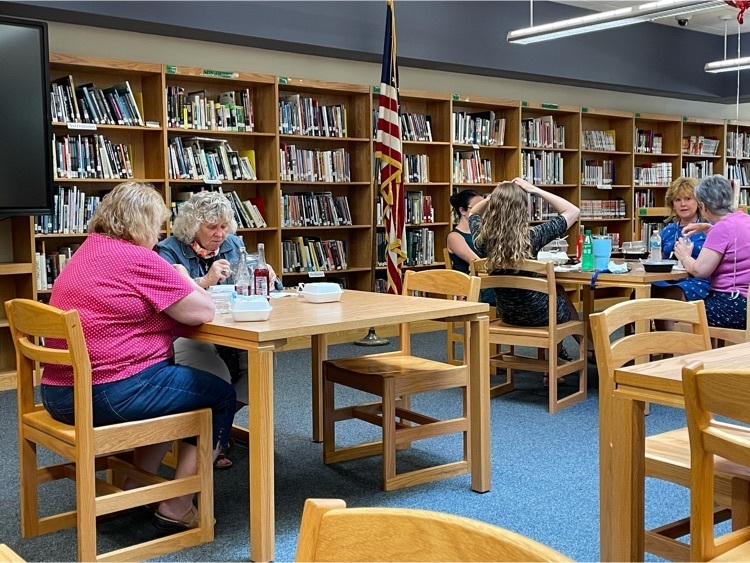 Enjoying our popcicle party! Such a welcomed cool down this afternoon. Thank you @BCSDSUPERT for the nice treat! 💙🖤🤍 #rewardinghardwork #homestretch2021 #togetheratBHS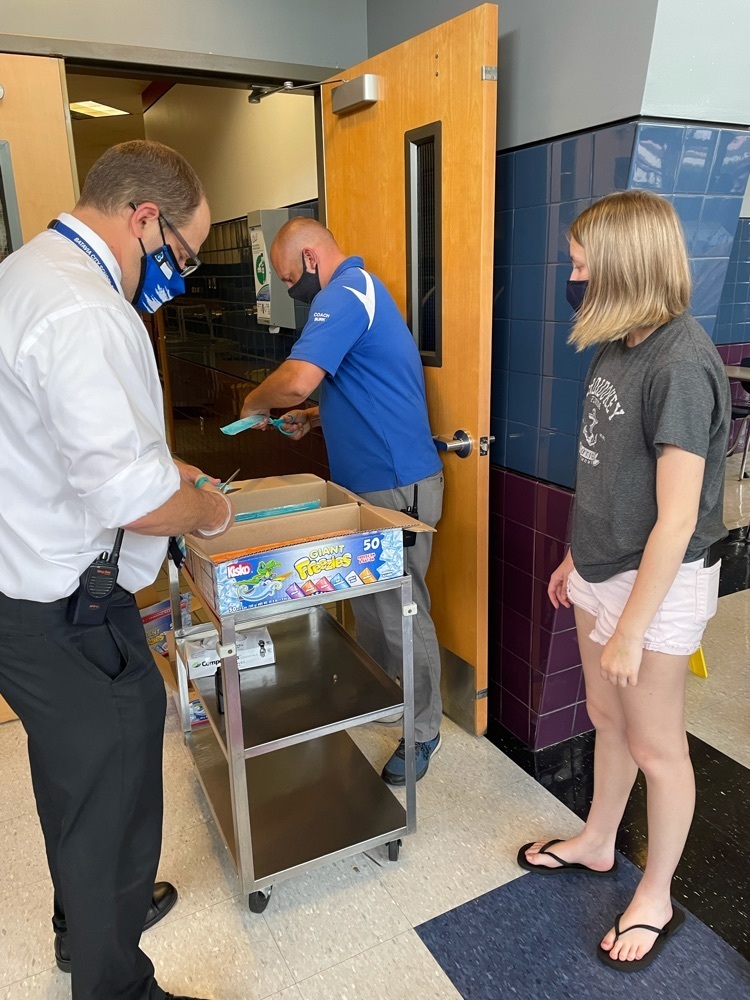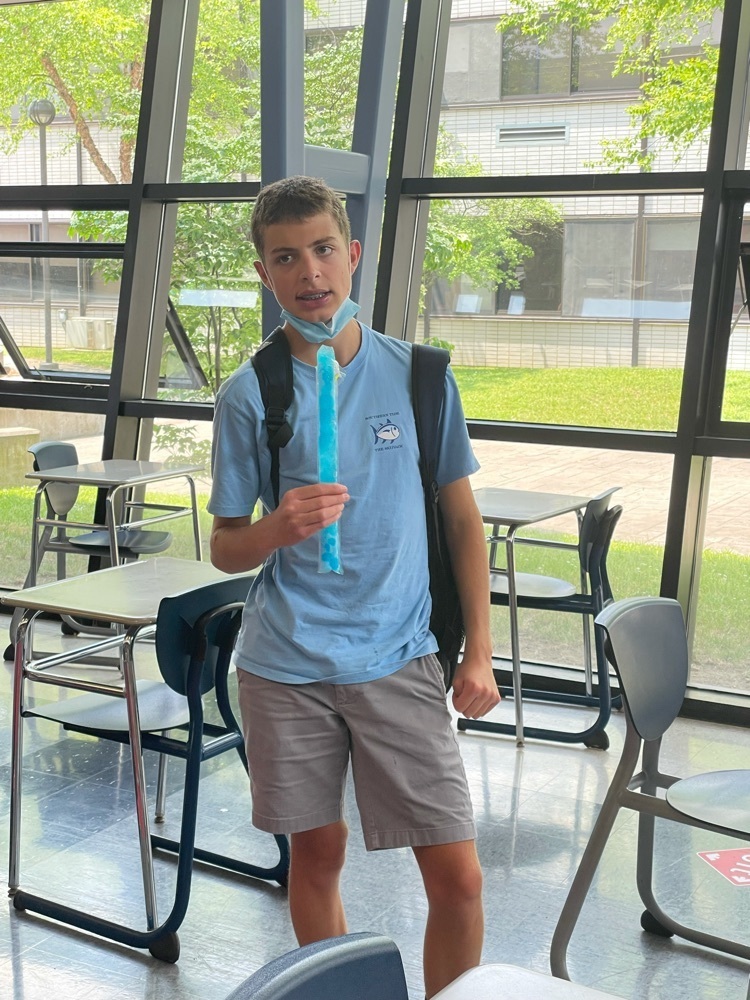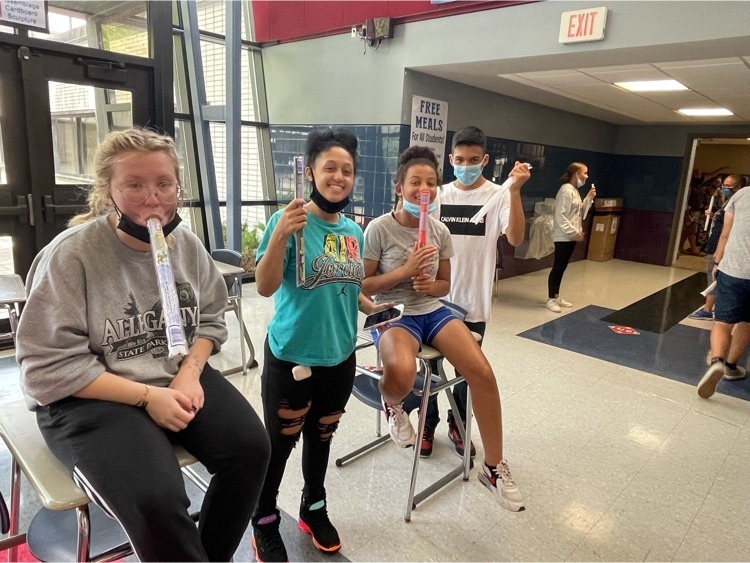 Congratulations to Batavia's National Art Honor Society members, Mrs. Antonucci, and Ms. Tamfer who participated in the Albright Knox Art Alive Virtual Competition in which they recreated a famous piece of art. They were informed that their entry was selected as the Judges' Award: Best Craftsmanship in the Groups/Household category for Art Alive 2021! They will receive a cash prize of $100.

Attention Parents of Graduating Seniors: Please use the Google Form attached to place your order for tickets for graduation. We are excited that we will be able to have all of our students together for graduation on June 26th at 10:30 a.m. Each student will be allowed up to five guests. At this time the regulations are still requiring us to have proof of vaccination or a negative Covid test for all guests who are not BCSD students. All seniors are required to be at graduation practice at 9:00 a.m. at Van Detta Stadium. They will receive their Caps and Gowns as well as the tickets that were ordered at that time. We will hold any tickets for people who will get the Rapid Test on the morning of graduation and distribute those directly to those guests after the completion of the rapid test.
https://docs.google.com/forms/d/e/1FAIpQLSed60KCZ1lrMm7zitRZX3jrb1nfErfsWAHyz5mLPl933N220A/viewform

Chromebook Collection BHS June 17, 2021 Students must turn in HOTSPOTS, ASSIGNED DEVICE, CHARGER, AND CASE Student Chromebook and Hotspot drop-off will be June 17, 2021 in the front loop. The following times have been allotted for students. Seniors - 11:30-12:00 Juniors: 12:00-12:30 Sophomores: 12:30-1:00 Freshmen: 1:00-1:30 Students may drop off their devices at different time slots (with a different class) if needed. If this date does not work please communicate with Mrs. Wood in the library before the end of the school year to work out a time.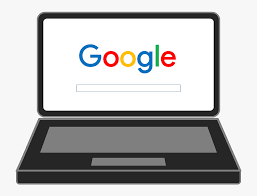 Dear Batavia Blue Devil Families and Staff The New York Stated Education Department has just issued the following statement to all districts across the state. As of September 1, 2020, school districts were permitted to reopen, under Executive Order 202.60, "subject to adherence to Department of Health issued guidance and directives." These have included the submission of reopening plans to address, among other things, distancing and health requirements. SED has been in communication with Executive staff regarding the attached letter from Dr. Howard Zucker, New York State Commissioner of Health. According to conversations with Executive staff, the intent of this letter was to obtain a response from the Centers for Disease Control (CDC) regarding differing standards for summer camps and schools; it has not changed any existing arrangements. Therefore, schools should continue to operate under their existing procedures until further notice. No changes have been, or will be, made by the Executive until after Monday June 7 to afford the CDC an opportunity to respond to the letter. My apologies for the ongoing confusion but once NYSDOH updates the official guidance we will immediately make the necessary changes. Again, students and staff are expected to remain 100% masked indoors until official guidance changes. Thank you, Anibal Soler, Jr. Superintendent of Schools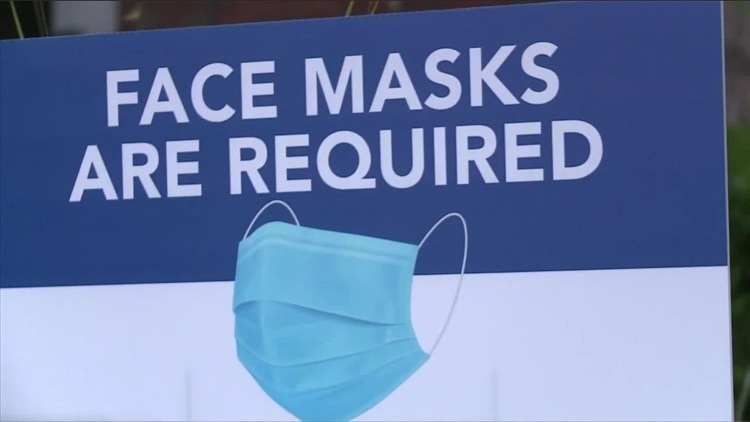 Dear Batavia Blue Devil Families and Staff The New York Stated Education Department has just issued the following statement to all districts across the state. As of September 1, 2020, school districts were permitted to reopen, under Executive Order 202.60, "subject to adherence to Department of Health issued guidance and directives." These have included the submission of reopening plans to address, among other things, distancing and health requirements. SED has been in communication with Executive staff regarding the attached letter from Dr. Howard Zucker, New York State Commissioner of Health. According to conversations with Executive staff, the intent of this letter was to obtain a response from the Centers for Disease Control (CDC) regarding differing standards for summer camps and schools; it has not changed any existing arrangements. Therefore, schools should continue to operate under their existing procedures until further notice. No changes have been, or will be, made by the Executive until after Monday June 7 to afford the CDC an opportunity to respond to the letter. My apologies for the ongoing confusion but once NYSDOH updates the official guidance we will immediately make the necessary changes. Again, students and staff are expected to remain 100% masked indoors until official guidance changes. Thank you, Anibal Soler, Jr. Superintendent of Schools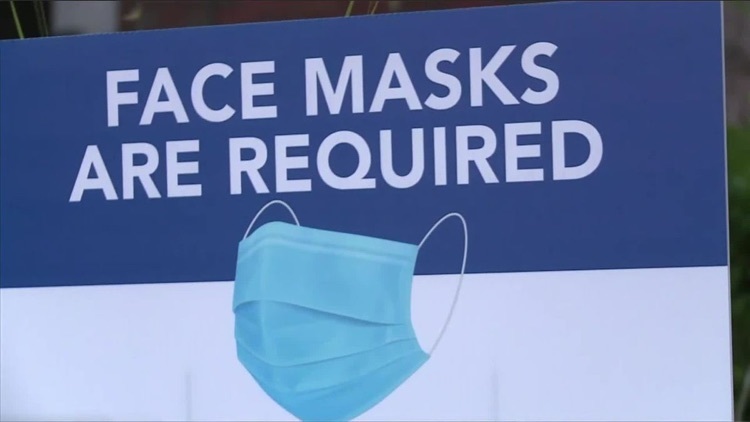 BHS 3rd Marking Period Honor/Merit Roll revised list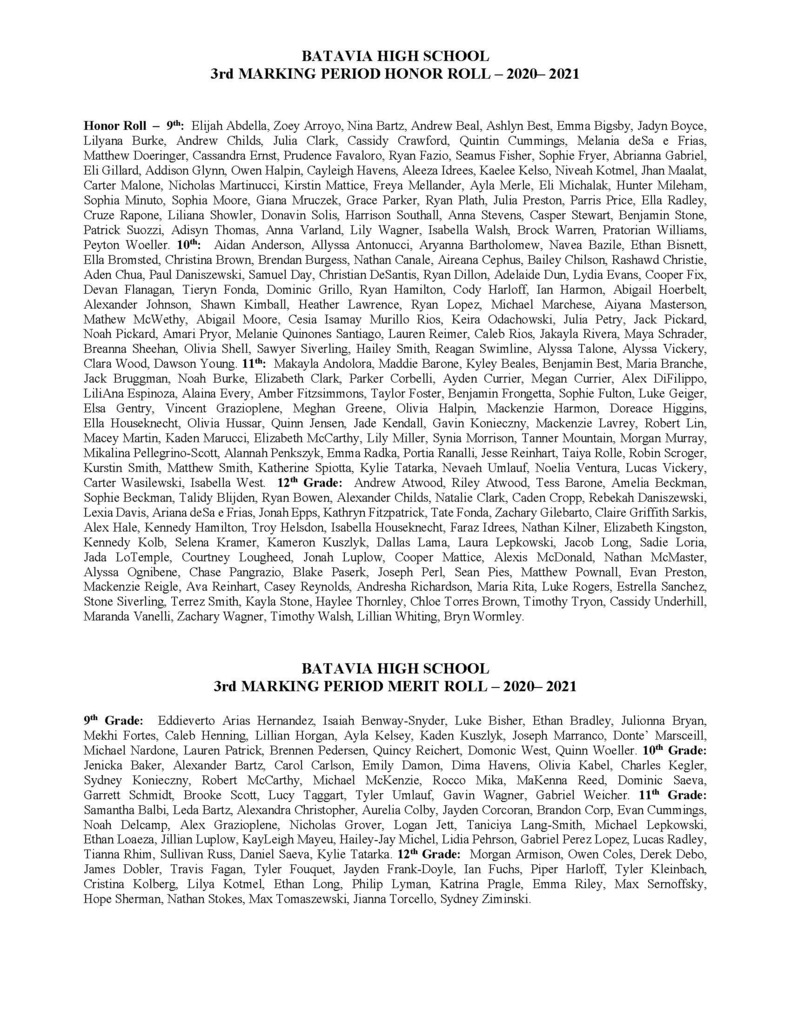 Seniors are prepping for their job fair opportunity next week! Thank you Karyn Winters for spending some time with us this morning. 💙🖤🤍 #@BEAGeneseeCo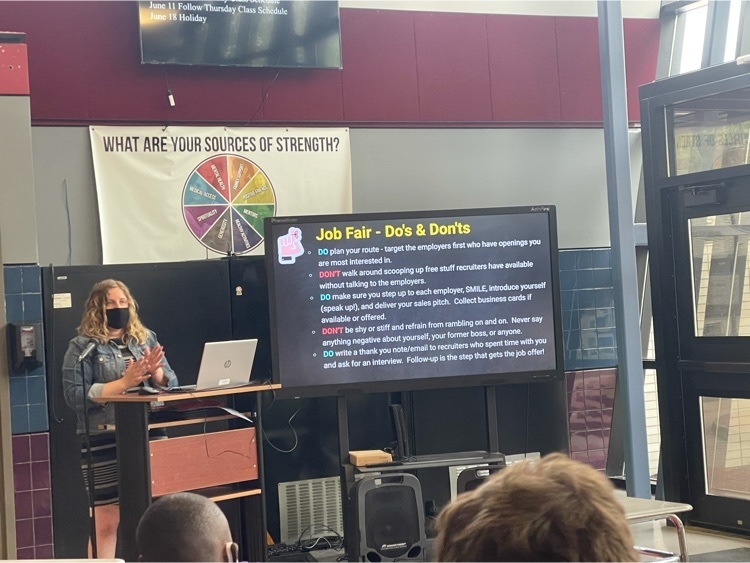 Check out the Batavia High School Graduation Ceremony Plan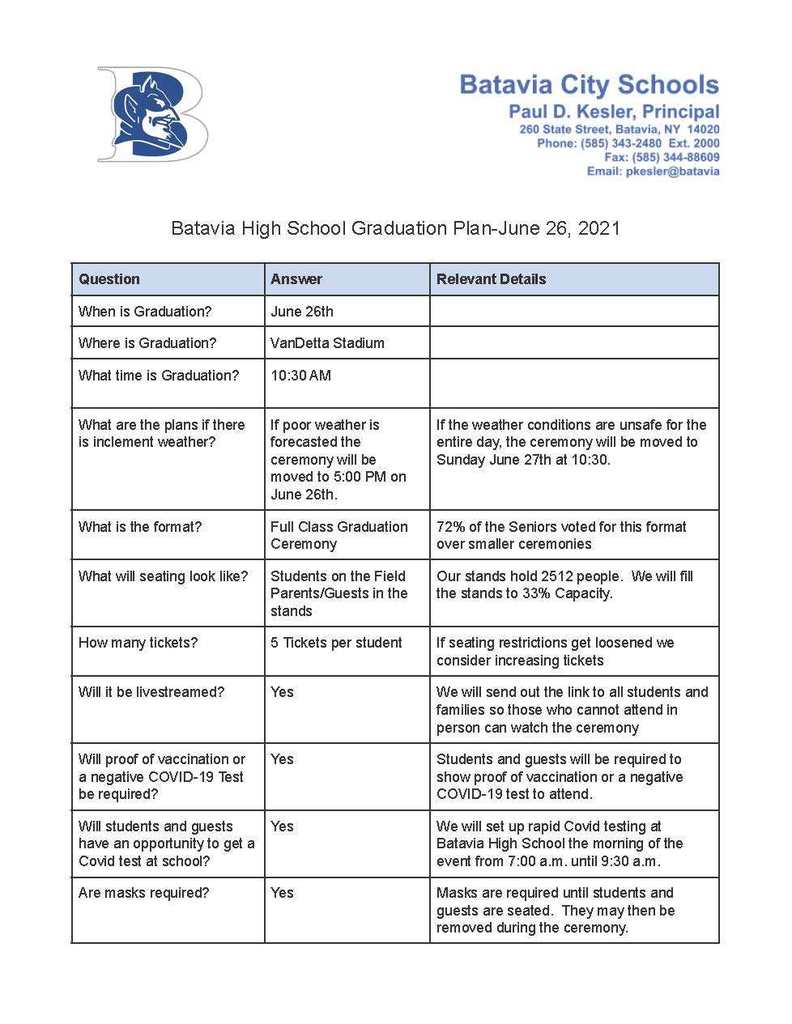 What a beautiful day for an outside observational sketch in art class today! ☀️ ✏️ 🌸 💙🖤🤍 #BHShastalent #creativityisthebestmedicine #WEareBatavia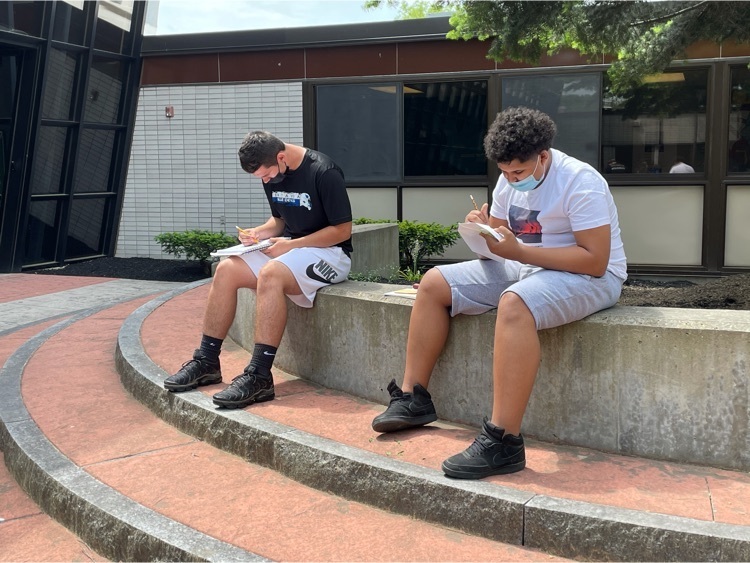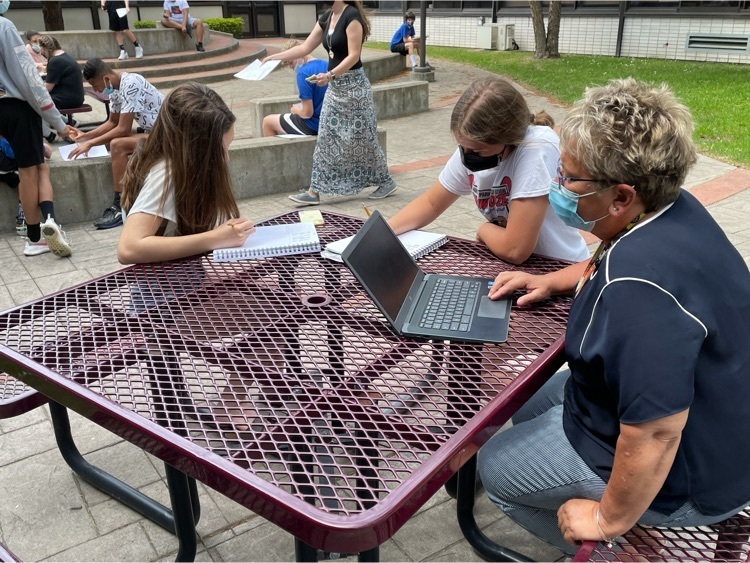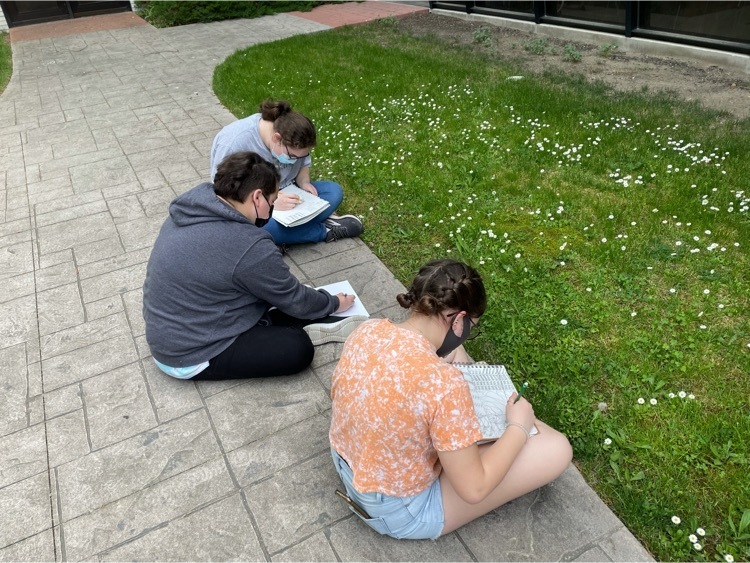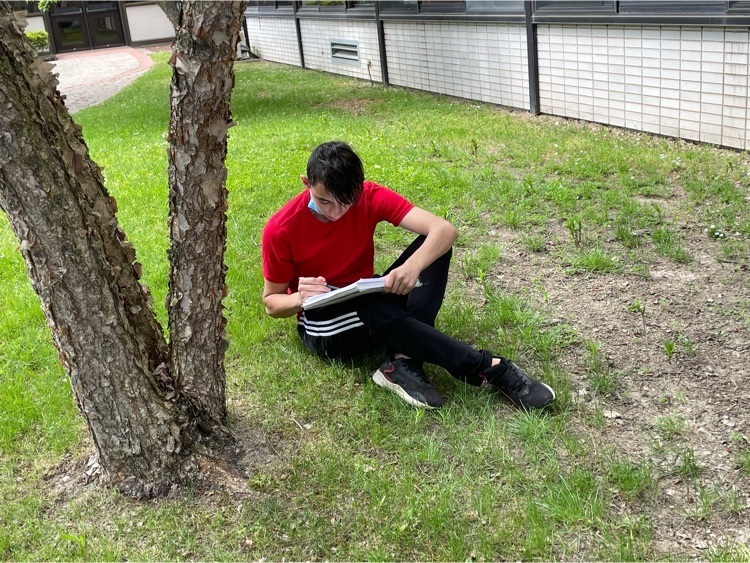 The class of 2021 is going places! #ohtheplacesyoullgo #50daystilgraduationpennants #homestretch2021 💙🖤🤍

Congratulations to our recent Inductees of the Batavia High School Chapter of the National Honor Society! Aidan Anderson, Maddie Barone, Ella Bromsted, Christina Brown, Nathan Canale, Aden Chua, Paul Daniszewski, Lydia Evans, Cooper Fix, Tieryn Fonda, Benjamin Frongetta, Dominic Grillo, Alexander Johnson, Ryan Hamilton, Olivia Kabel, Michael Marchese, Macey Martin, Matthew McWethy, Cesia Murillo Rios, Chase Pangrazio, Noah Pickard, Melanie Quinones Santiago, Lauren Reimer, Garrett Schmidt, Robin Scroger, Hailey Smith, Kurstin Smith, Alyssa Vickery, Clara Wood