Please send you inkjet cartridges to John Kennedy! We send them to STAPLES and we get batteries, markers, and special paper for PE!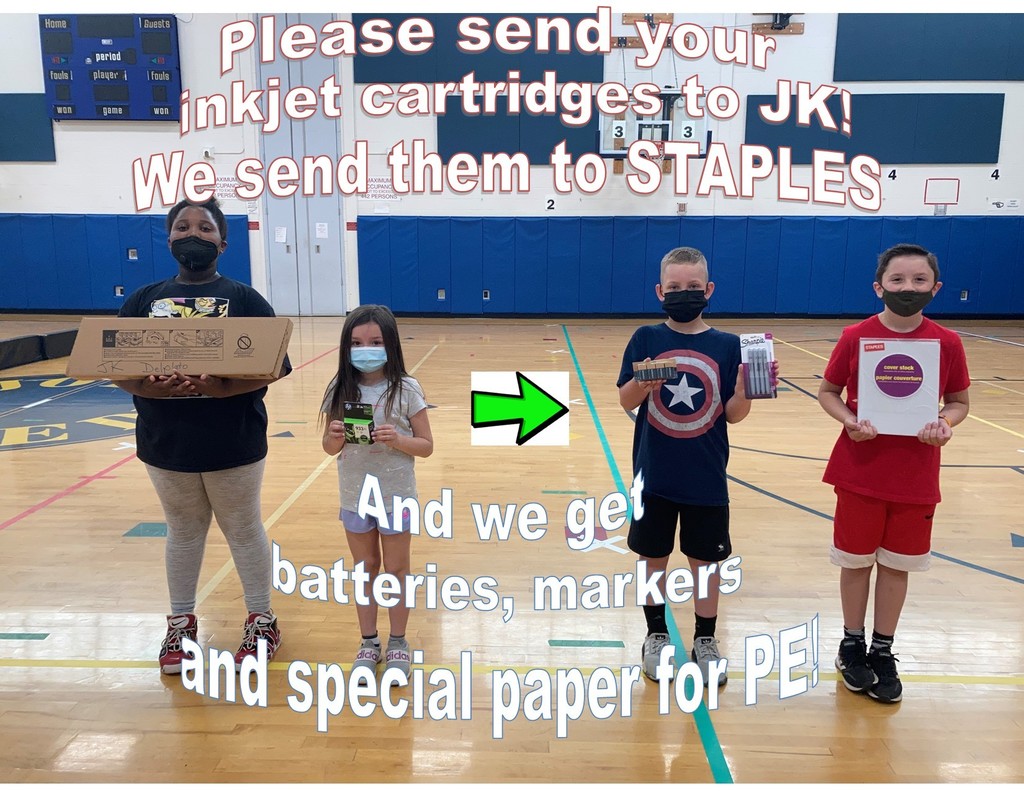 Students dressed like Mr. DelPlato today too!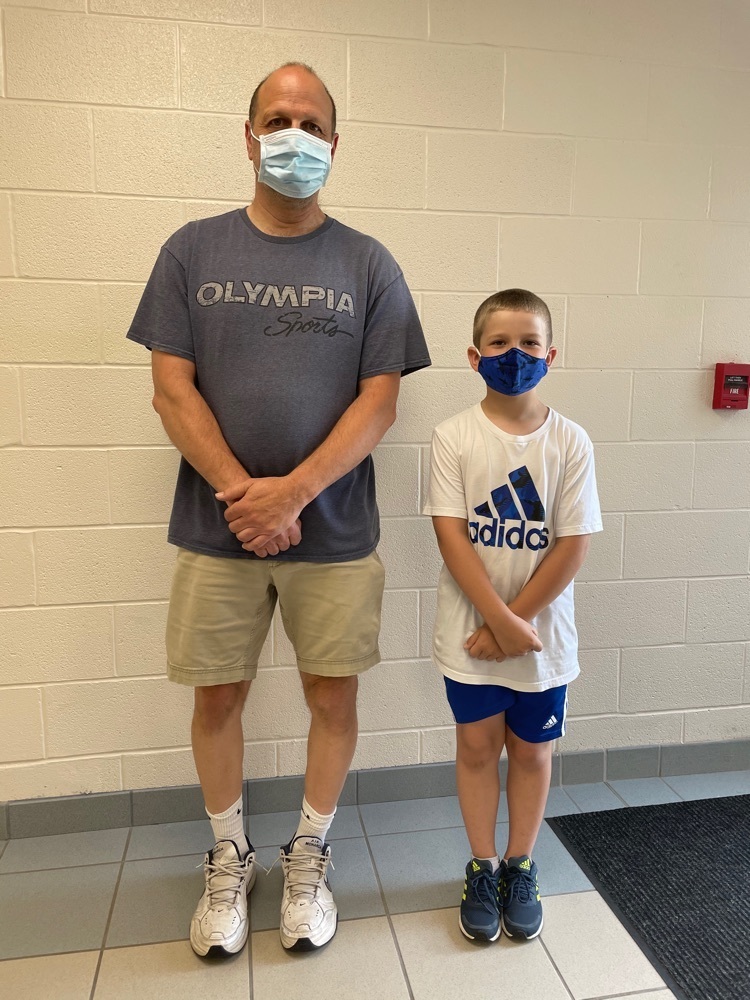 Another one! Our students have outdone themselves today! #JKWay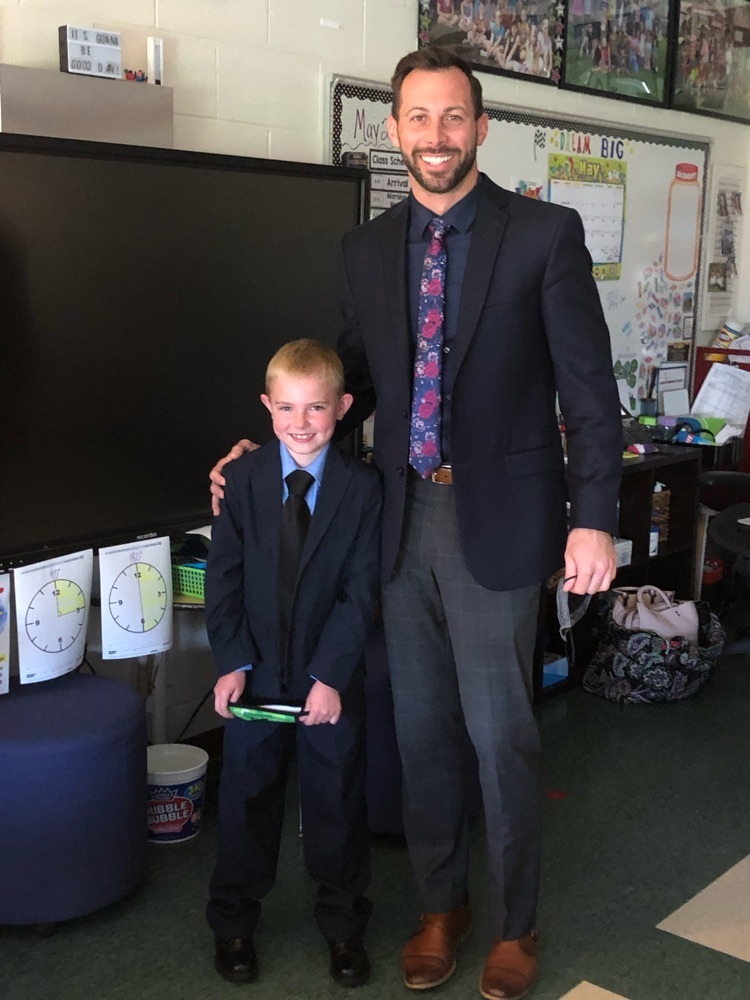 It's dress up as a teacher day at JK and Karter took on the role of Mr. Sutton! Well done, Karter!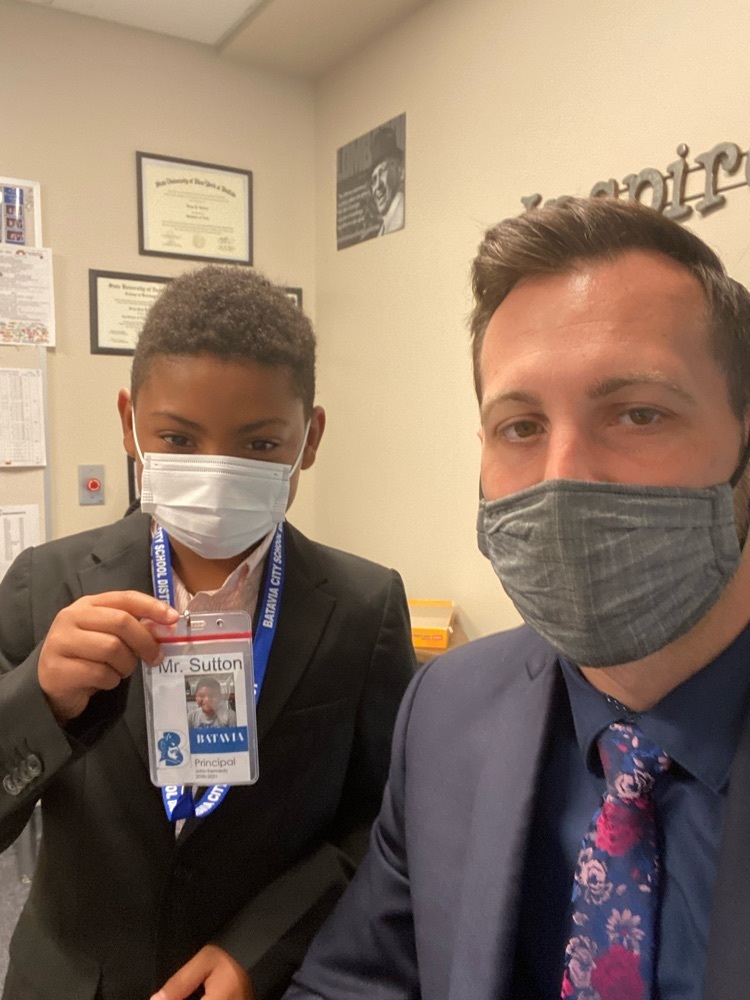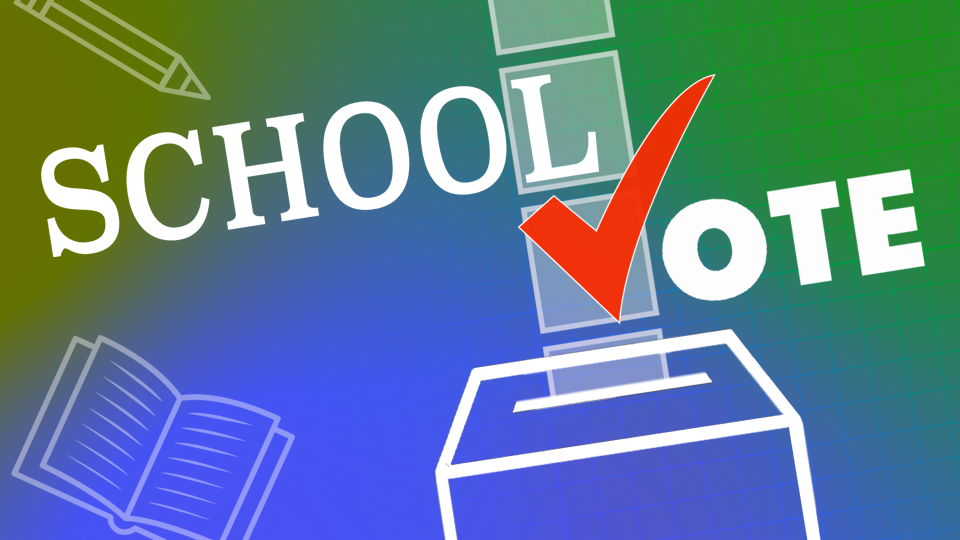 Don't forget to read each night and follow our One Book One School schedule!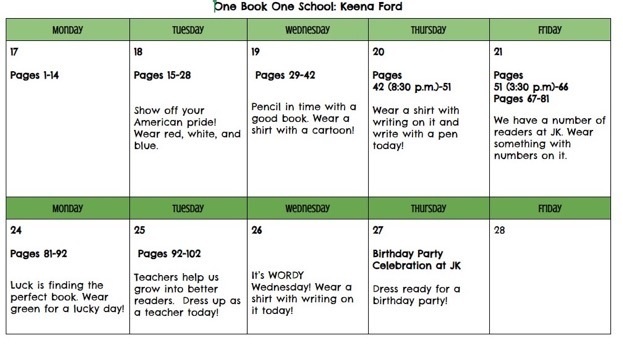 Beautiful start to the day!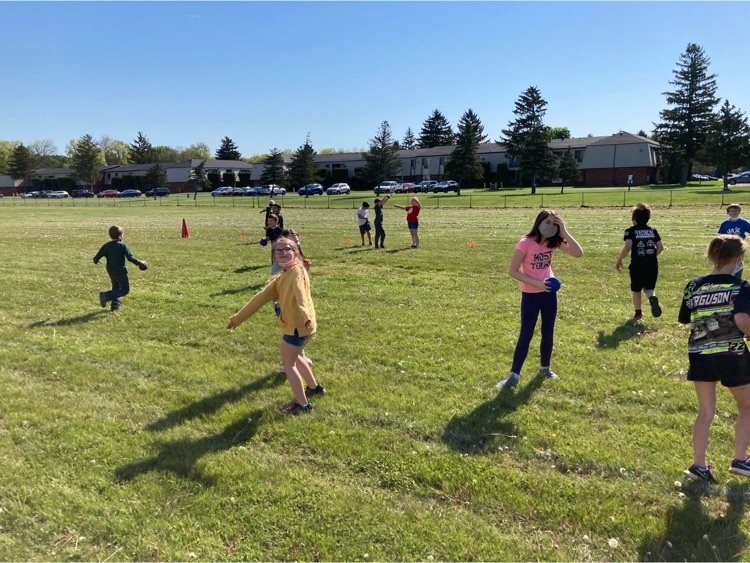 Everything is under control!

It's always a great day when Tilly comes to listen to our students reading! #JKWay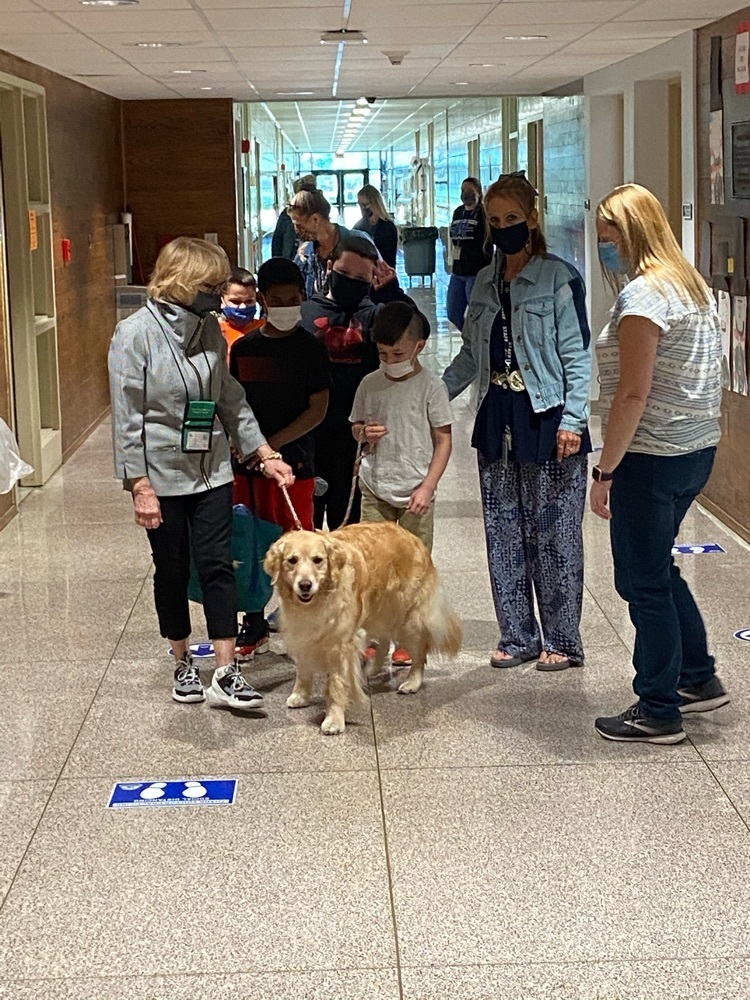 What a great way to start the day! This is the #JKWay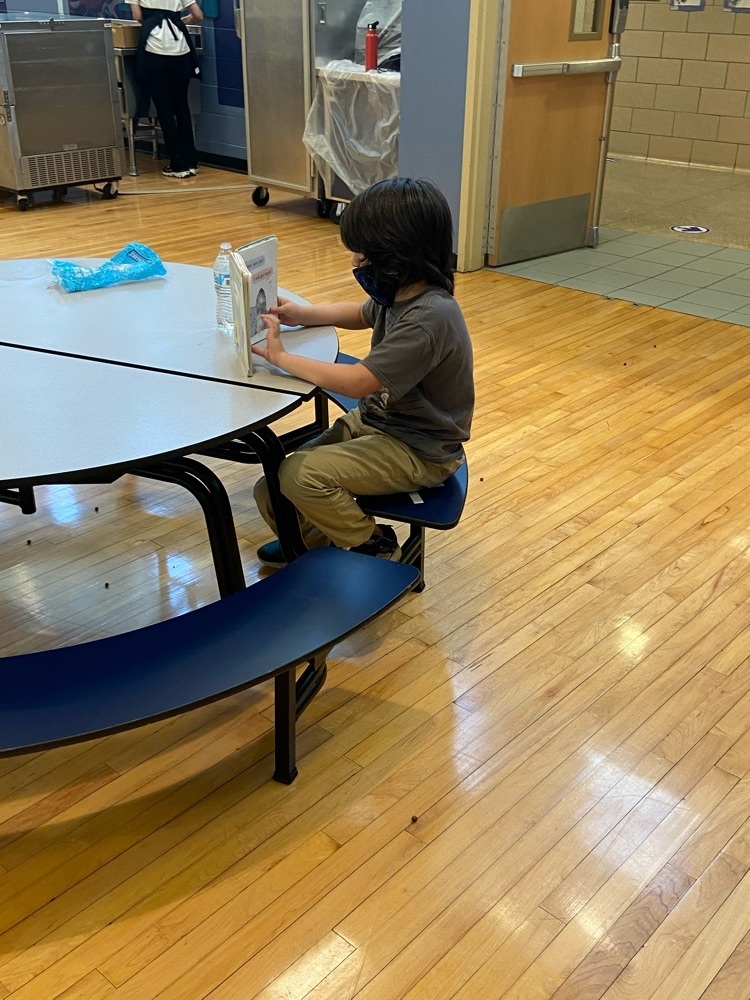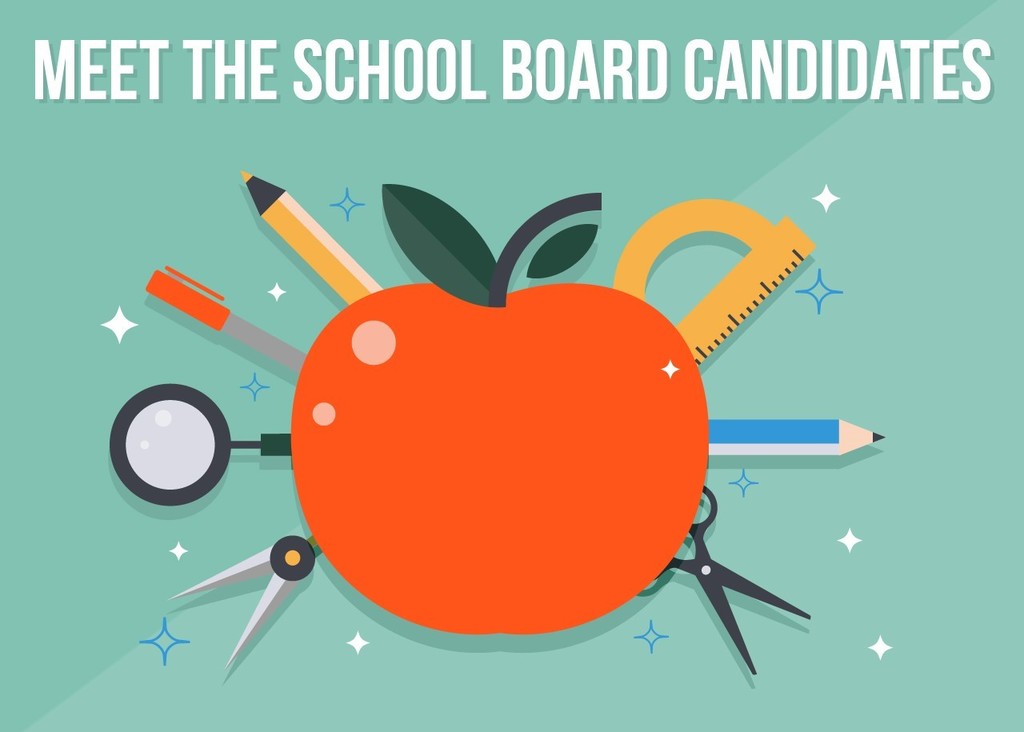 See flier below for our JK Color Run! Parents that are interested in volunteering will be on a first call first serve basis. Please call the main office at 343-2480 x 5000 if you are interested in volunteering. Unfortunately, due to the limited capacity in accordance with the NYS Health Department we can not have parents come watch. This would create a gathering over the allotted amount. This will be a student only activity.

Grab & Go Community Food Program Update: Effective tomorrow, Friday April 23, 2021 meals covering the weekend (Saturday and Sunday) will only be available for pickup at John Kennedy Intermediate School in the front bus loop from 4PM until 6 PM on each Friday until further notice. Also don't forget, daily (breakfast and lunch) meals for all children 18 and under will only be available for pick up only at John Kennedy Intermediate from 8 AM until 12 PM Monday through Friday. #BataviaCommunitySchools #bettertogether #WEareBatavia

In anticipation of reopening for our hybrid students 5 days a week next week. Please join Mr. Sutton for a Google Meet to discuss questions, concerns, or anxieties of reopening. The meet will be from 3:00-4:00 on Friday, April 16, at 3:00. The meeting link is in your email/text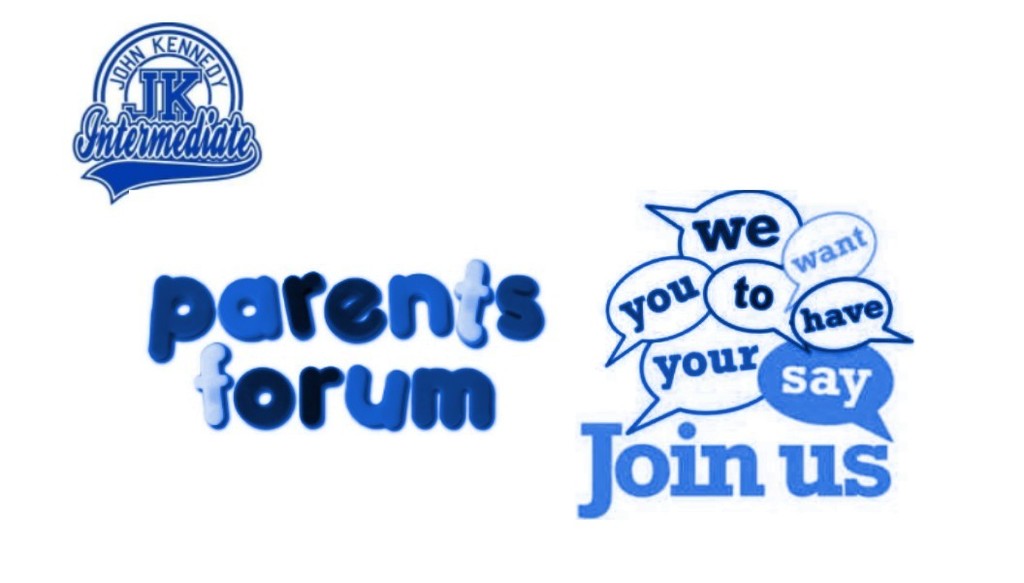 The JK Book Fair is under way. Not only does the cafeteria look great but every student is leaving with a book in hand! Great job Mrs. Calandra and Mrs. LaGreca📚

Thank you to Pub-Hub Coffee and the Grace Baptist Church for providing "fuel" to our staff this morning!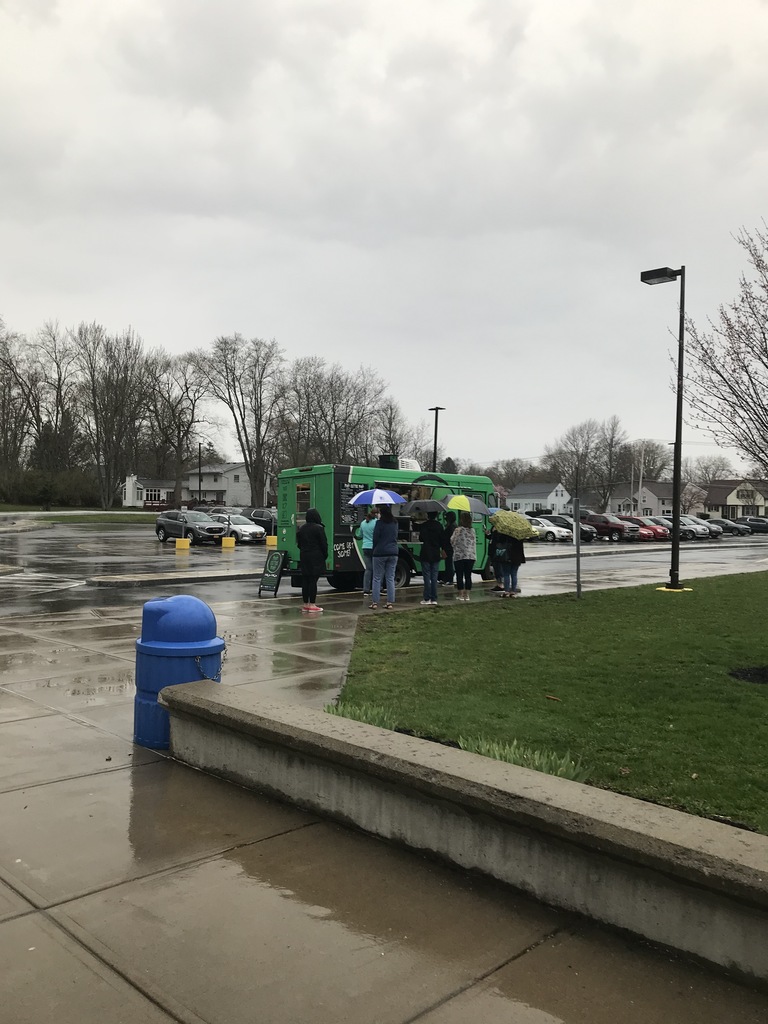 It's National Assistant Principals week! Thank you to our Batavia Blue Devil Assistant Principals for all you do to support our schools, teachers, students and families. YOU are the backbones to our schools! #APWeek2021 #BetterTogether #WEareBatavia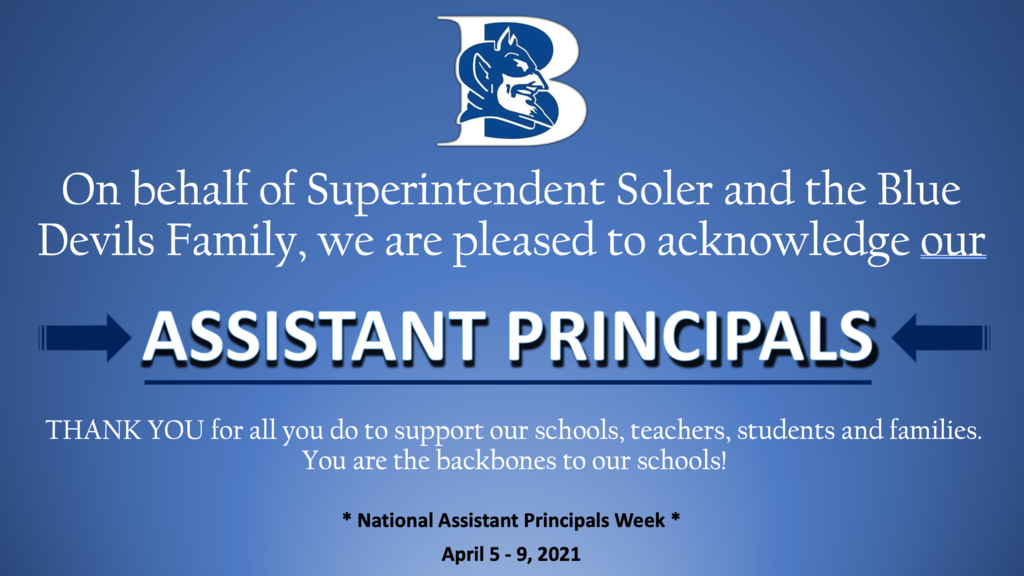 Congratulations to Mrs. Perl, our March Mathness Teacher bracket CHAMPION!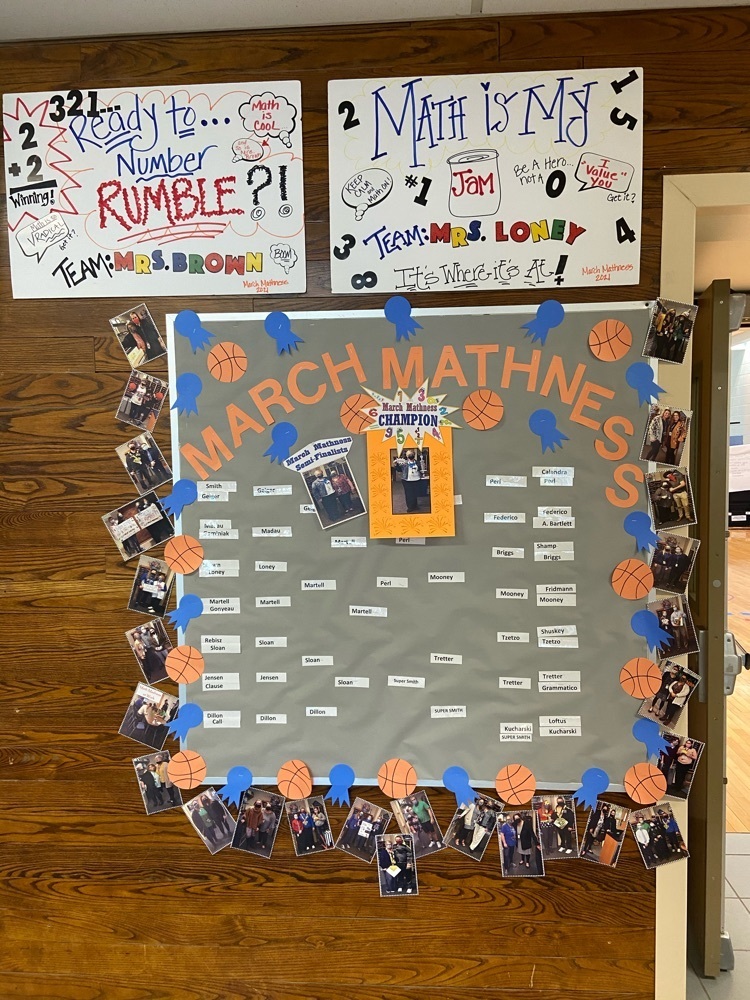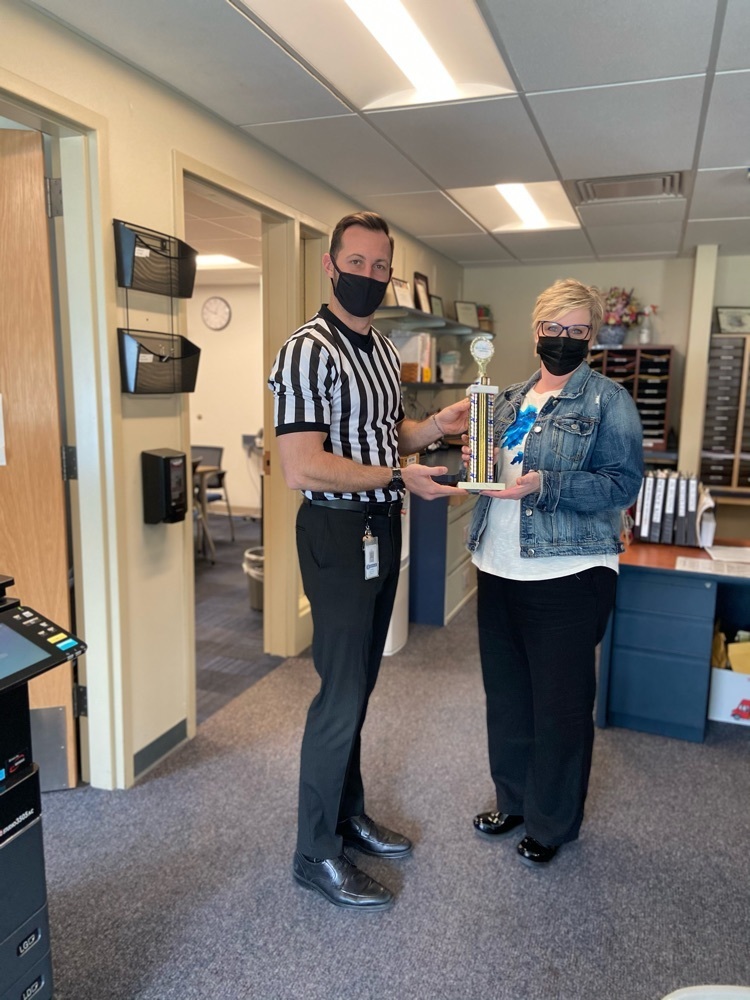 Our Lucky to be a part of John Kennedy contest is full of responses that will just make you smile.