Board of Education Members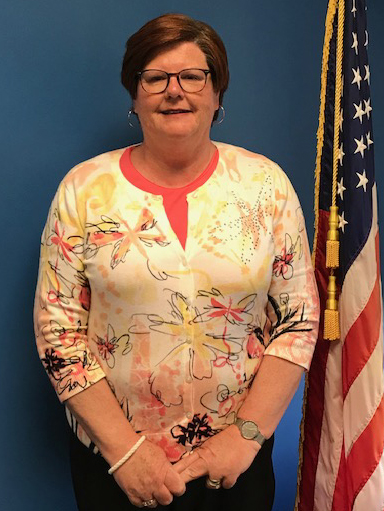 Alice Ann Benedict
President
email: aabenedict@bataviacsd.org
Term ends 6/30/23
Alice Ann Benedict is back on the Board of Education, having served previously from 1995-2006, including three terms as BOE president. She was appointed in May 2020 to fill the position vacated by Zachary Korzelius.
A long-time homemaker and retired paralegal, Mrs. Benedict has strong ties to the Batavia City School District. Both she and her husband Wayne graduated from BHS, as did her three children. Now, one of her grandchildren is beginning the BCSD journey at Jackson Primary. Among her extended family, many are graduates of or currently enrolled in our schools. In addition, Mrs. Benedict chose "local" for her post-high school studies and graduated with honors from Genesee Community College.
Mrs. Benedict says, "I have always been interested in the education of students of Batavia, at a fair cost to residents here. The BCSD is near and dear to my heart. I'd like to see it continue to improve, and I know I can help with that process."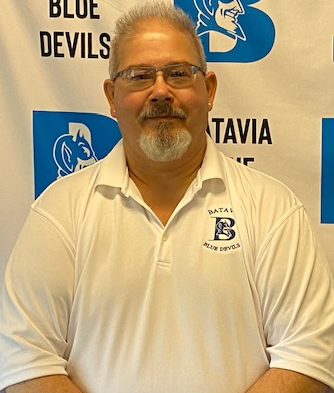 John Marucci
Vice President
Email: jemarucci@bataviacsd.org
Term ends: 6/30/2025
John Marucci, a resident of Batavia for more than five years, has two children attending school in the District. A process operator at HP Hood, he has served on the Board for the Batavia Bulldawgs Youth Football organization and as a coach for the Bulldawgs, currently as head coach for their varsity team. He is also a recipient of the Jim Ellegate Memorial Award by the Niagara/Orleans Football Association for "The Love of the Game and More Importantly the Love of Children". In addition, he was previously head coach for the BMS modified wrestling team and helped coach the Batavia Little Devils' youth wrestling.
Citing his main reason for seeking election to the Board of Education, Mr. Marrucci says, "I just want to continue my service to the youth of Batavia"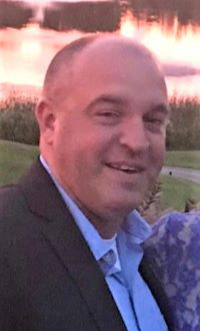 John Reigle
Member
Email: jrreigle@bataviacsd.org
Term ends: 6/30/2024
Having expressed interest in serving on the Board of Education, John Reigle was appointed to the Board in August 2020 to fill a vacancy. He and his wife, Ashlee, have three children – one who graduated in 2020, another who attends BHS, and one who attends John Kennedy.
A life-long resident, Mr. Reigle earned a football scholarship to South Dakota Tech upon his graduation from BHS and played there for three years, studying business, before returning home. He is currently the manager of Timebuyer Auto Sales, and has remained active in youth sports as a founding member and commissioner of the Batavia Bulldawgs Youth Football and Cheer program.
Mr. Reigle says, "I am extremely excited to be a part of the Board of Education for BCSD. I believe - with my relationships with the district families, teachers, and faculty members - that I will contribute towards the continued success of our district both academically as well as with our extra-curricular activities such as athletics, arts, and music. We have a great district and community and I am proud to be part of them."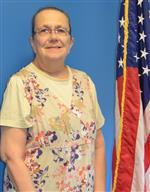 Barbara Bowman
Email: bmbowman@bataviacsd.org
Term ends: 6/30/2023
Barbara Bowman, a resident of Batavia for approximately 35 years, earned her Bachelor of Social Work from Buffalo State College and is a certified alcohol and substance abuse counselor. She has worked at Genesee County ARC and GCASA and is now at Cazenovia Recovery Systems, Inc. on the Batavia Veterans Administration site. In addition, she has volunteered for the Batavia YWCA's domestic violence program. She has one daughter who graduated from BHS and has six grandchildren in school in the District, with another starting in the fall.
Ms. Bowman says, "I have seven grandchildren in the Batavia School District and I want to help them become all that they can be by working with the Batavia schools to help the District remain a strong provider of education."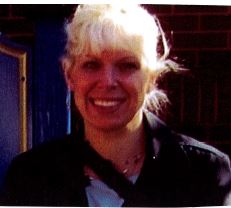 Jennifer Lendvay
Email: jlendvay@bataviacsd.org
Term ends: 6/30/2024
Mrs. Lendvay is a Licensed Practical Nurse and also holds a Bachelor's Degree in English Language and Literature from the University of Charleston. She has two children in our district.
She is excited to become a member of the Board and hopes to assist in a greater capacity and support each of our schools. As a member of our community and Batavia Class of 1997 graduate, she feels it is important to have people on the Board that do not have ties to faculty or staff. Finding new ways to do things, reexamining past practices and listening to faculty and staff about their concerns are important. My goal as a member of the Board of Education is to serve as an independent voice for a fresh look at our schools including location of resources and key areas of concern to the administrators, staff, parents and taxpayers.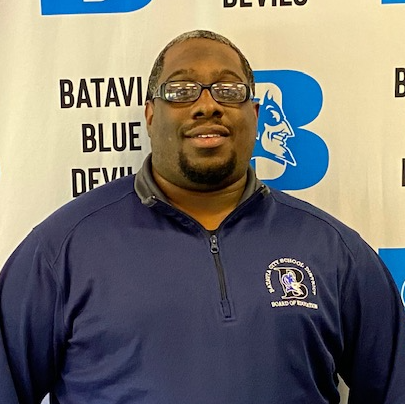 Chezeray Rolle
Email: crolle@bataviacsd.org
Term ends: 6/30/2025
Mr. Rolle was born and raised in Batavia and graduated from Batavia High School in 2009. After high school, he enlisted in the United States Army, but continued his high school passions for football, wrestling, basketball, track and field. During his six-year enlistment in the Army he had the pleasure of being stationed in Germany and El Paso, Texas. During those six years serving our country he was deployed twice to Afghanistan.
In 2012, he met and married his beautiful wife, Bianca. They have three children, two boys and one girl. Their oldest son is entering high school this year and the two youngest are attending John Kennedy and Jackson Primary School. Mr. Rolle is employed as a Detention Officer at the Buffalo Federal Detention Facility and is a football coach for Batavia Bulldawgs. In his spare time he enjoys cooking and barbequing for family and friends. He is looking forward to the opportunity to learn and to serve our community as a Board of Education member.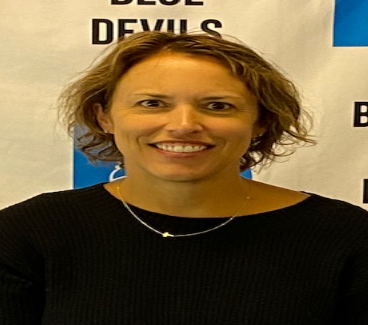 Korinne Anderson
Email: kanderson@bataviacsd.org
Term ends: 6/30/24
Mrs. Anderson is a health and wellness coach, graduated from LeRoy High School and holds a Bachelor's degree in biology from Elmira College. She has been a part of the Batavia District for the last twenty years and has three children in our school district. She volunteered in parent groups throughout their elementary and middle school years and stepped away for a bit, but felt it was time to give back in another way. Her father served as a board member in a local district for over 20 years and she is excited to carry on the family tradition. Being a parent has allowed her to see a different side of the school system and this is a great opportunity to learn and share more of what the school board does with the community.