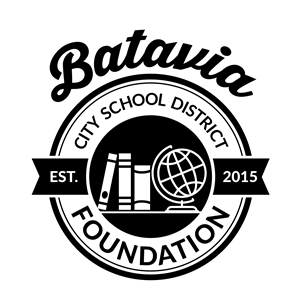 Batavia City School District Foundation, Inc.
Our Mission:
To develop, procure and manage resources, contributions, and educational funding and ensure that these will be used to directly support the City of Batavia School District, its student population, programming, property development and student scholarship funding.
Members are needed: Please consider serving on the BCSD Foundation Inc. All are welcome.
Our monthly meetings are held at the Richmond Memorial Library at 4 PM.
2020 meeting schedule:
May 19, 2020
June 9, 2020
To contact the BCSD Foundation, please email us at foundation@bataviacsd.org.
BCSD Foundation Can and Bottle Drive

BCSD Foundation, Inc.

If you wish to donate your cans and bottles to the BCSD Foundation, Inc.

please visit Batavia Junction Bottle and Can Retrieval Center, 563 East Main St., Batavia.

Please indicate that your return refund go towards the BCSD Foundation, Inc.'s account.