Community Resources for Parents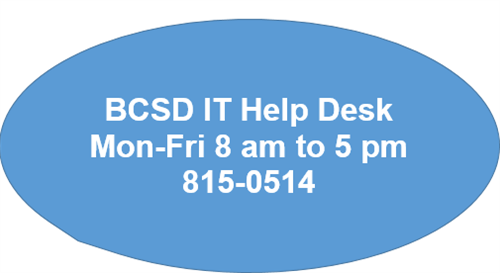 Resources for the families of Batavia City Schools
Talking to kids about the Coronavirus:
Coping with stress from an infectious disease outbreak:
COVID-19 and YOUth is a new virtual group series for young people who are struggling with the stress of COVID-19 and are looking for some extra support and resources. WNYIL's Youth Peer Advocates created this 4 part series to address the needs and better support young people in maintaining their wellness while practicing social distancing and focusing on self care. To join please register at https://bit.ly/2RZ9jSA or Contact youth@wnyil.org or 716-836-8200 ext. 161 - leave a message.
If in Crisis:
Crisistextline (crisistextline.org) or text HOME to 741741

Batavia Care and Crisis Hotline 585-283-5200

Spectrum CARES 716-539-6360 (for under 18 years old)

911 Emergencies

New Yorkers can call the COVID-19 Emotional Support Hotline at 1-844-863-9314 for mental health counseling. Call to schedule an appointment with a mental health professional totally free.

Find Help - Find food assistance, help paying bills, and other free or reduced cost programs, including new programs for the COVID-19 pandemic:
Batavia Community Resources:
Batavia City Schools - "Grab 'n Go" Meal Distribution. The breakfast/lunch "grab 'n go" meal distribution will take place from 8-12 daily Monday-Friday. Meals are available for students and family members under the age of 18. They are distributed at the front entrances of John Kennedy Intermediate School and The Hutchins Street entrance of Jackson Primary School. If you have any questions or concerns for our Nutritional Services Department please contact Susan Presher at 585-343-2480 x1007. Effective Friday November 6 meals will be provided for Friday, Saturday and Sunday. Friday, in person students will be able to take home two days of meals (for Saturday and Sunday) and virtual students will be able to pick up three days of meals (for Friday, Saturday and Sunday). Remote meal pickup will still be located at Jackson Primary and John Kennedy Intermediate, Monday through Friday from 8 AM until 12 PM.
During this period of the COVID-19 pandemic, Independence Express is offering to deliver medications, medical equipment from ILGR's Loan Closet, and free grocery deliveries to all. If you are in need of transportation or delivery service, contact our office at 585-815-8501 and ask for an Independent Living Specialist for assistance. For grocery pick up the options are as follows: 1. Order and pay through Instacart and a driver will deliver your order. 2. One household member will be picked up and taken to the grocery store of their choice to shop. Driver will drive them back when finished shopping *You must be able to load and unload your own groceries and be able to enter and exit the vehicle without assistance. 3. The driver can go to a food pantry or food distribution place such as the Salvation Army for example, pick up the food and deliver it to the individual. The driver will unload the groceries and leave them outside. Once the driver is back in their vehicle the individual can come outside and get their food.

Salvation Army: Our Emergency Pantry will be available by calling our main office number 585-343-6284. Drive up service - Pull into our lot at the rear of the building (follow signage). Remain in your vehicle and we will bring food out to you and place it in your trunk. Hours of Operation will be Monday, Wednesday and Friday between 9:30 and 12:30. Our new emergency food procedures go into effect Wednesday December 2nd. If you need emergency food assistance we will be happy to help.

Pull into our rear lot and park in one of the numbered parking places.

Call the phone number over the doors and on the sign.

We will complete a quick phone interview to gather needed basic information.

One of our staff or volunteers will bring the food out to you and place it in your trunk/hatch.

You may access the Emergency Pantry once every two weeks. Monday, Wednesday and Friday 9:30-12:30. Please do not arrive early.

Please have your trunk/hatch cleared out. We will not be allowed to touch your belongings.

One household per vehicle.

Community Action will give out emergency food through the back door only. Ring bell on door farthest from the road. 585-343-7798. They also have bread and additional bake goods on Tues and Thurs, enter in the first door.

Project Stork: For Genesee and Orleans County residents who have children 3.5 years or younger (6 month application must be WIC enrolled). Our emergency application is for families experiencing loss of income, domestic violence, foster care, house fires ... and our current crisis COVID-19. Needed family materials can be covered for up to two months (can be extended if needed). If you feel like you will NEED assistance, either temporarily or a more permanent basis to PLEASE get our application filled out at www.projectstorkinc.org. Other contact methods include email: projectstorkinc@gmail.com or by phone: (585) 590-6626.

Care-A-Van Ministries, Inc. Phone: (585) 343-0328 or www.cavministries.org. Offers food and clothing each Saturday: Locations are as follows - - First Saturday of the month: East Main Street, electrical store near Blondies. Second Saturday of the month: Liberty Street by Ficarella's. Third Saturday of the month: Town of Batavia Fire Department across from Kmart. Fourth Saturday of the month: St. Paul's on Washington Ave. Fifth Saturday of the month: Northside Meadows Apartment Complex.

City Church Food Pantry is open Thursday's, 11 a-1 p & Saturday's, 10 a- 12 noon. The Food Pantry is located in our Generation Center 15 Center St [across from Center St Smokehouse]. If you are in need of clothing please call the church at 343-6895.

Food For All will still be assisting those who need SNAP assistance over the phone by calling 585-815-5721.

Catholic Charities: Call for a phone assessment 585-343-0614 ext. 17.

Genesee County Mental Health: Still supporting clients and able to complete new intakes over the phone by calling 585-344-1421.

Blue Cross Blue Shield Health Insurance: There are free or low cost Healthcare options available so that you don't have to worry about the cost of your Healthcare. The NYSOH has given BCBS of WNY permission to enroll clients over the phone. If you would like to see if you qualify for free or low cost Healthcare with one of our application counselors call 716-388-5084.

Fidelis Care: Anyone who needs health insurance can apply! Reps can assist over the phone: 585-683-9543.

211 General Resource hotline Call 2-1-1 or 888-696-9211 or text your zip code to 898-211 or at www.211wny.org. Info on food, shelter, clothing, & mental health.

First Baptist Thrift Store is up and running on Saturdays from 9 am to noon at 306 E. Main St.

Also at First Baptist is Lydia's Kitchen. Offering free hot meals daily M-Friday from 11-12.

St James Thrift Store is open Thursday's from 9-2 at 405 E Main Street.


WE are Batavia!
Please see District Social Worker's Julie Wasilewski's page on this site for any additional information or contact her at jwasilewski@bataviacsd.orgg or at 409-9508 or 343-2480 ext 1020.
Batavia School Counselors and Social Worker are available through email:
District Social Worker
Julie Wasilewski jwasilewski@bataviacsd.org
Jackson Primary
Carina Bamann cebamann@bataviacsd.org
John Kennedy Intermediate
Barb Roba broba@bataviacsd.org
Lyndzi Hale lchale@bataviacsd.org
Middle School
Nicole Mayers nmayers@bataviacsd.org
Chris Hammond cshammond@bataviacsd.org
Liz Caputi ejcaputi@bataviacsd.org
Heidi Meides hmeides@bataviacsd.org
Eric Knapp erknapp@bataviacsd.org
High School
Kelly Garner kgarner@bataviacsd.org
Joe Hussar jhussar@bataviacsd.org
Greg Ciszak gciszak@bataviacsd.org
Sherry Crumity sdcrumity@bataviacsd.org